The holiday season has come and gone which means camping season is getting closer to reality.
Sure you may have landed something cool under the tree, but you have gift cards to spend! Here are some life-saving gadgets for safer travels to upgraded versions of essentials guaranteed to level up their adventure!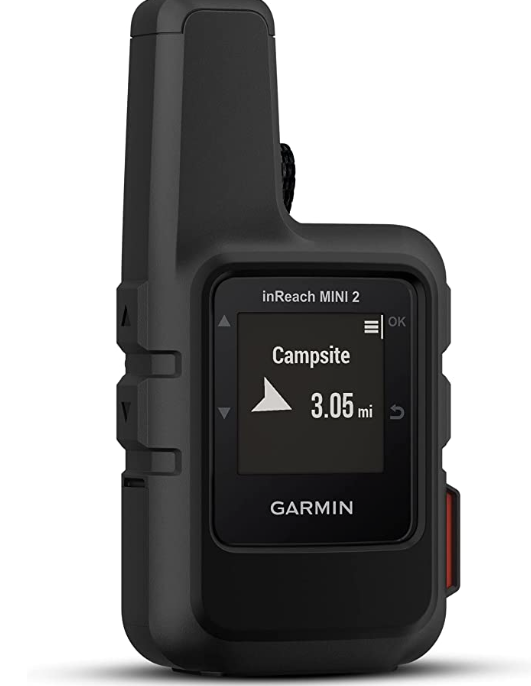 Garmin inReach Mini 2
What's the Number One Rule when it comes to successful camping and hiking? Don't get lost. The Garmin inReach Mini 2 tracks your location via satellite, can help you navigate back to camp (or your car), and provides two-way messaging with the purchase of a satellite subscription in case of emergency. Garmin inReach Mini 2, $379.99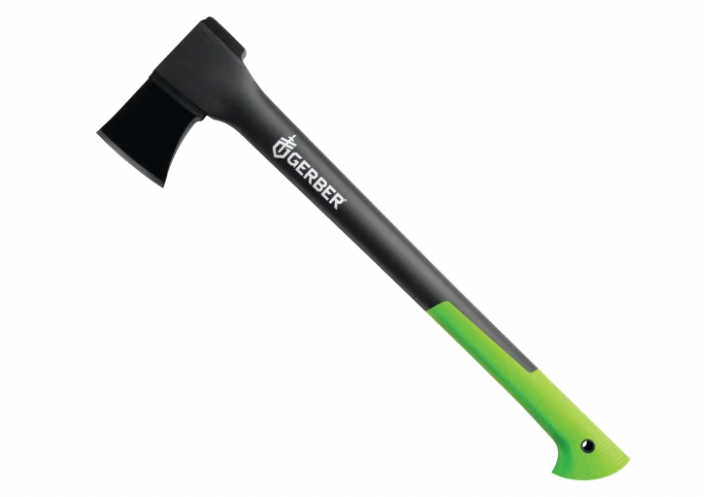 Gerber XL Sport Axe II
Level up your firewood production with this easy-on-the-hands Gerber axe. Its forged steel axe head, PTFE coating and shock-absorbing qualities means that it will quickly become your favorite tool in camp. Light and small enough to strap to your pack, you'll never leave it behind. Gerber XL Sport Axe II, $59.99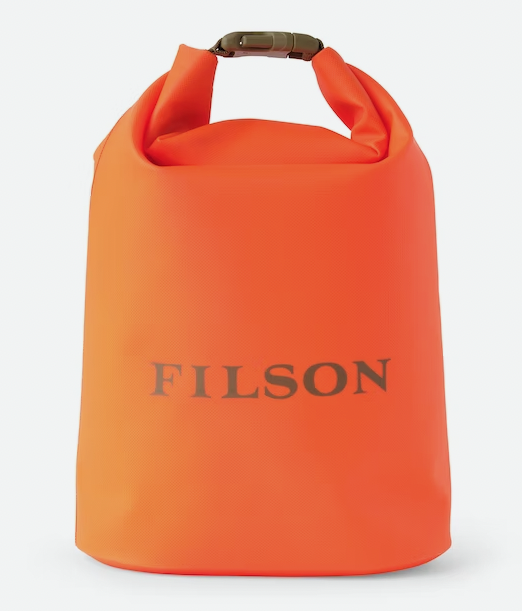 Filson Dry Bag
Whether you get caught in a downpour or want to protect your gear in a tippy kayak, a functioning dry bag is essential. This single-compartment, roll-top dry bag made by Filson of 100 percent waterproof materials expands and contracts depending on what you're carrying. Filson Dry Bag, $65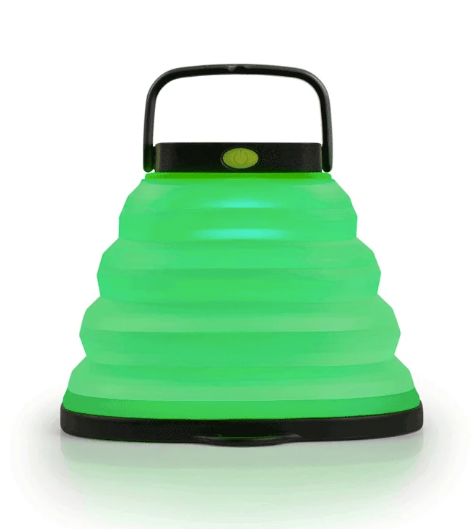 Crush Light Chroma Lantern
This handy, candy-colored light provides fun camp illumination, all charged by mini solar panels. The light lasts up to six hours on a single charge, and can easily be collapsed down and clipped to the back of a backpack to charge as you walk. Crush Light Chroma Lantern, $19.89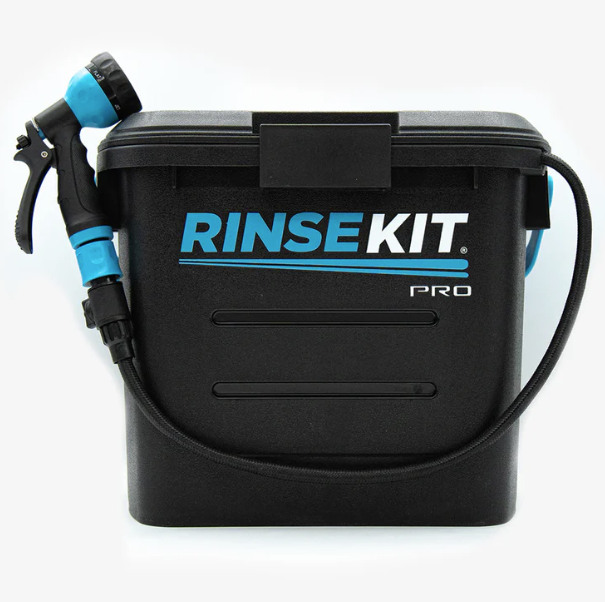 3.5 Gallon RinseKit Pro Portable Shower
Time to make car camping so much more civilized with a portable shower that has actual water pressure. Sure you can use it to wash dishes, but the included 12-volt battery means that campers can also enjoy a high-pressure, just-like-home, shower for up to five minutes. Choose from five different spray settings (jet, mist, center, flat, and shower). 3.5 Gallon RinseKit Pro Portable Shower, $249.95.
LifeStraw Personal Water Filter
This potential lifesaver rids drinking water of 99 percent of bacteria, which means you can safely drink unpurified natural water from lakes and streams. Small enough to tuck into your pack, it protects against salmonella, E. coli, and parasites like Giardia and cryptosporidium. LifeStraw Personal Water Filter, $15.96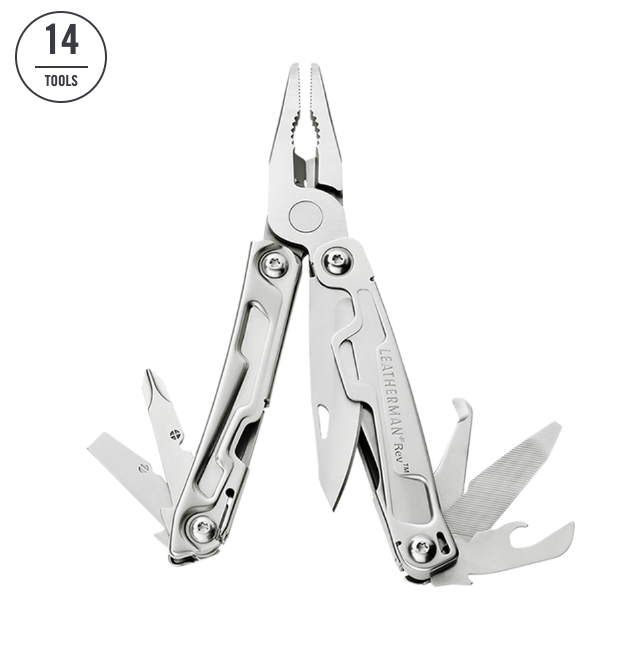 Leatherman Rev Multitool
All multi-tools are not created equal. The Rev from Leatherman comes with 14 different tools in one complete with a set of pliers, a cutter, a screwdriver, a bottle opener, even a wire stripper. Expect this tool to stay in your camper's pocket long after they've returned to real life. Leatherman Rev Multitool, $39.96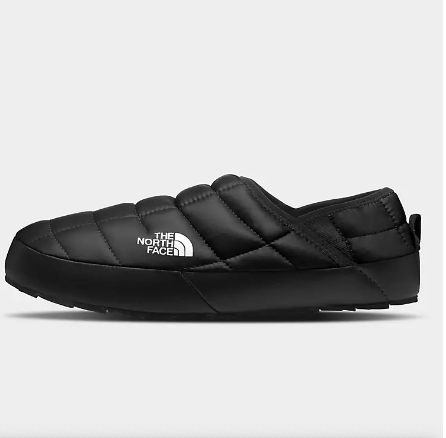 ThermoBall Traction Mules V
These are no ordinary house slippers. Instead, these water-repellent shoes are tailor-made for the outdoors and the cold with their lightweight, eco insulation and rubber outsoles. Ideal for camp or ski trips (yes, you can walk on snow with them!), a fleece collar lining also provides great comfort and warmth. ThermoBall Traction Mules V, $59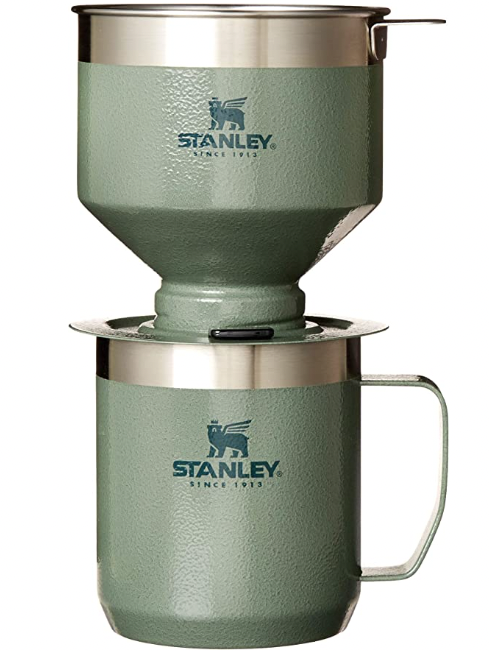 Stanley Classic Perfect-Brew Pour Over Set
Good coffee, even on a campout, is non-negotiable. Enter the stainless steel Stanley Camp Pour Over Set with a stainless steel filter. All you need are coffee grounds and hot water to make your morning cupa a reality in the woods. Stanley Classic Perfect-Brew Pour Over Set, $40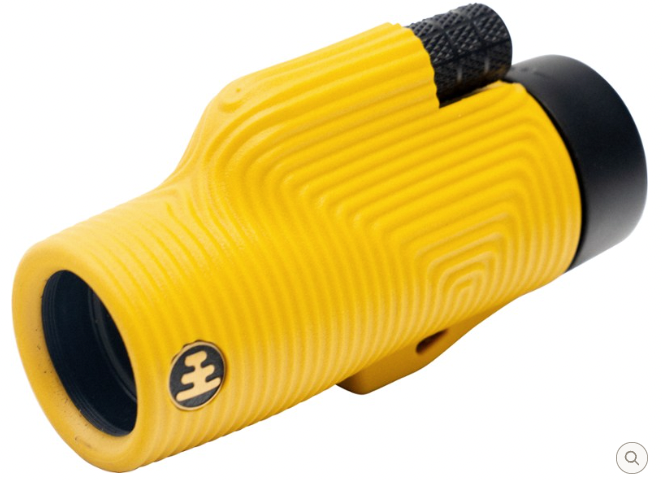 Nocs Provisions Zoom Tube 8×32 Monocular Telescope
Take advantage of the lack of light pollution wherever you're camping and look up. This weather-resistant telescope provides a wide field view with clarity and brightness, plus its compact enough to fit in your pocket, so it's perfect for walks and hikes of all kinds. A high-impact rubber casing makes it durable enough to withstand the elements. Mount it on a tripod for steadier star gazing. Nocs Provisions Zoom Tube 8×32 Monocular Telescope, $75