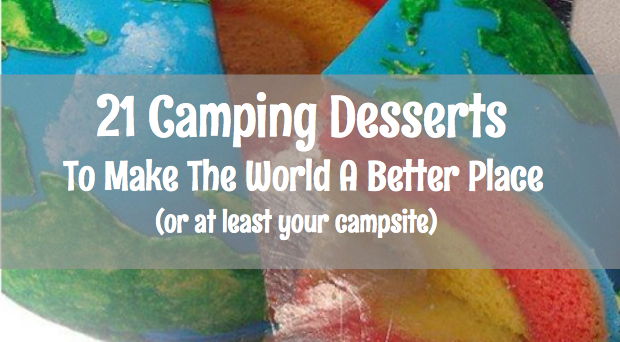 21 Camping Desserts To Make The World A Better Place
Camping with someone who "doesn't like camping?" They will after you serve up one of these ridonkulous camping desserts.
1. Walnut Chocolate Burritos
yummly.com
2. Campfire Tarts
cookingclassy.com
3. S'mores In A Jar
cammiecooks.blogspot.com
4. Cookie Push Pops
thedecoratedcookie.com
5. Giant Oreo Skillet Cookie
thekitchenmagpie.com
6.Ginger Caramel S'mores
shine.yahoo.com
7. Baked Apples
parentscanada.com
8. S'mores Hot Chocolate
trendhunter.com
8. Mess-Free Campfires Cones
9. Skillet Cooked Mixed Berry Grunt 
marthastewart.com
10. Grilled Shortcake Skewers
betsylife.com
11. S'mores Pops
prettyfoods.tumblr.com
12. Campfire Eclairs
apronstringsblog.com
13. A Perfectly Roasted Marshmallow – Still Hard To Beat
wikihow.com
Like the list? There is a lot more where that came from! Subscribe to our free digital magazine below.
Don't worry, it's only once a month. We won't bug you the rest of the time