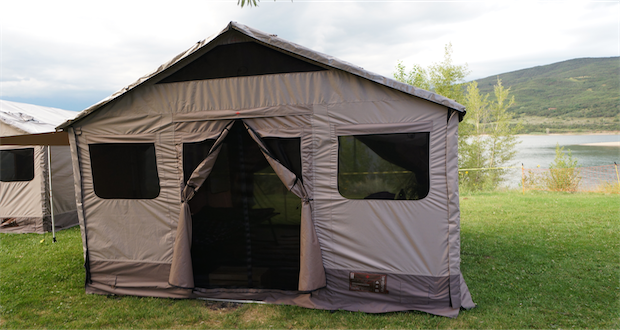 Barebones Safari Tent Overview
Overview
The mission of Barebones is to inspire people to get outdoors. Barebones tries to efficiently and independently supply the "bare" necessities needed to live; food, water, shelter and power. Their tents are one-of-a-kind and gives you the experience of being outdoors while having the luxury of being indoors.
What Makes It Unique
With 120 square feet of living, the Barebones Safari Tent gives you an all new base camp. The tent sleeps 8 people with room to spare; no more squatting your way through a tiny tent. Made from custom cated aluminum and covered by a weather resistant synthetic weave shell, this tent is sturdy and designed for any type of weather. The Safari Tent comes with an attachable rugged ground liner and the frame can anchor to multiple types of surfaces, including concrete.
Manufacturer:
Barebones
Product Name:
Safari Tent
MSRP:
$1,999.99