To be human is to play games whether played at a kitchen or picnic table; in the backyard or in the wilderness; played alone or with others. Plan ahead when packing your gear and it's game on at the camping site even if it rains.
Board games have been found by archeologists in the hieroglyphs and burial sites of ancient Egypt. Games are a structured expression of play. They teach us to think or to work together. Games capture the ideas and behaviors of people at one period of time and carry that through time to their descendants. It's true! I have taught my children and grandchildren games taught to me by my grandparents.
Family games are like traditions or secrets you share with those you love. They create a common bond and shared reference for countless get togethers. We once traumatized the newest member of our clan when a game of RISK got a bit too competitive for his sense of sportsmanship. I struck quickly from the safety of Madagascar. Poor boy didn't know what hit him when I annihilated his troops with glee on the coast of East Africa. I'm sure he thought I would prove to be a tyrannical mother-in-law!
For camping I look for games that take-up the least amount of space to load and lug. The more weather worthy the game, the better.
Cards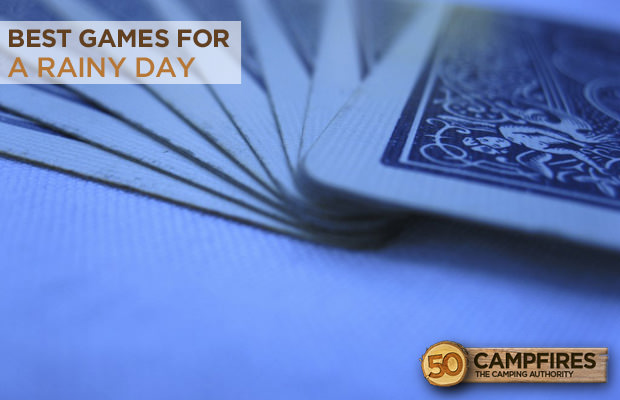 Uno – ages 7+, 2-10 players
Crazy 8's – ages 6+, 2-8 players
Spades – ages 13+, 2-5 players
Board Games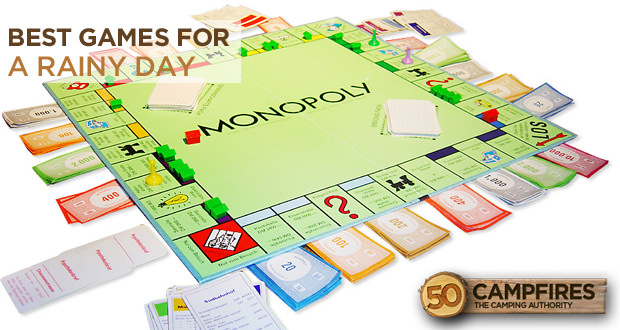 Monopoly – ages 8+, 2-6 players
Scrabble – ages 8+, 2-4 players
Risk – ages 10+, 2-6 players
Dice Games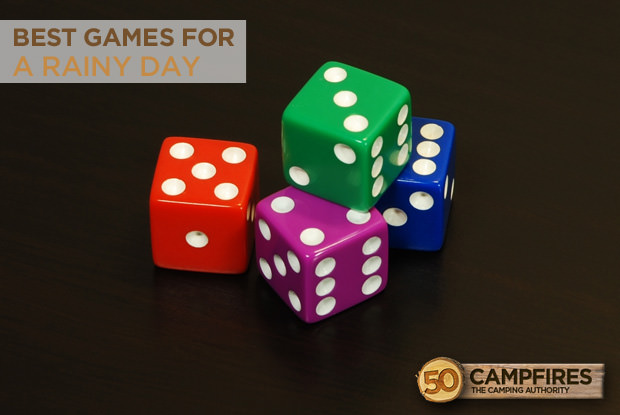 10,000 ages 6+, 2-4 players
Thunderstorm – ages 4+, 3-8 players
Cops and Robbers – ages 4+, 2 or 4 players
Rules for these games and more here.
Puzzles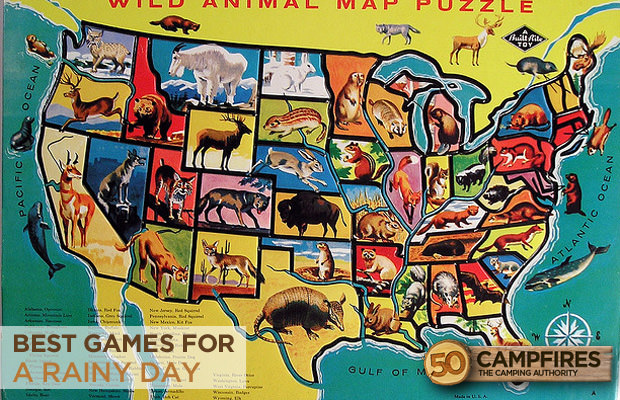 Ages 2-3 (4 to 12 pieces)
Ages 3-5 (12 to 50 pieces)
Ages 5-6 (50 to 100 pieces)
Ages 6-7 (100 to 200 pieces)
Ages 7-8 (200 pieces)
Ages 8-10 (300 pieces)
Ages 12+ (500+ pieces)
Find puzzles here.
What I love about a good puzzle, you can engage people of all ages to help you search for that elusive piece that is preventing you from finishing the clouds and snow covered mountains. Another campsite favorite is Scrabble. It's not only a great spelling game but you can use it for messages too! It spells F U N no matter where your tent is pitched or where your campfire is burning!