The right ski goggles on the right ski day can make or break your adventure. Got a pair that fogs up constantly or digs into the bridge of your nose? Ugh. How can you possibly focus on your form and all that pow when you're distracted by the failure on your face?
Before I started testing, I talked to Megan Hine, a survival expert and elite polar expedition leader who routinely leads treks through the arctic circle, to understand exactly what we should be looking for in an optimal pair of goggles. If they work for Meg on a month-long polar hike through northern Sweden, they will work for you on your bluebird resort runs.
Based on Hine's specific requirements, we took the goggles straight to the slope to test them in a variety of common ski conditions—sunny, low light, sleet—to make sure our winners outperformed every other goggle. Ready to upgrade your gear? These are the very best goggles of 2023.
Prices were accurate at the time of publication.
Best Ski Goggles Overall: Smith 4D Mag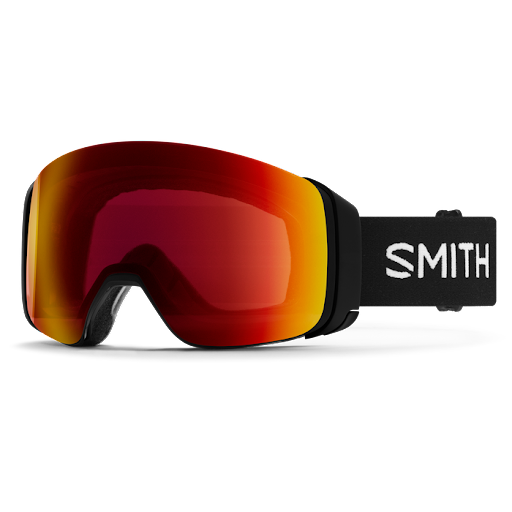 If you invest in one pair of goggles to be your ride or die all winter, make them these. The Smith 4D Mag fit beautifully over helmets, somehow allowing me to see a full panoramic view through the lens—this is Smith's BirdsEye Vision technology—and is incredibly comfortable for all-day wear.
The 4D mags come with an everyday lens, Red Sun Mirror VTL 16%, and also Storm Yellow Flash for low light with VLT 65% (read more on VLT, or Variable Light Transmission, below). And the magnetic lens swap technology is easy and quick. When I put these goggles on, the snow seemed to sharpen under my skis! Magic.
I experienced no fogging whatsoever and the foam around the frame sat very comfortably on the face. They're also great looking.
Buy the Smith 4D Mag for $320
Best Ski Goggles for Bluebird and Sunny Days: Anon M4.S Sunny Onyx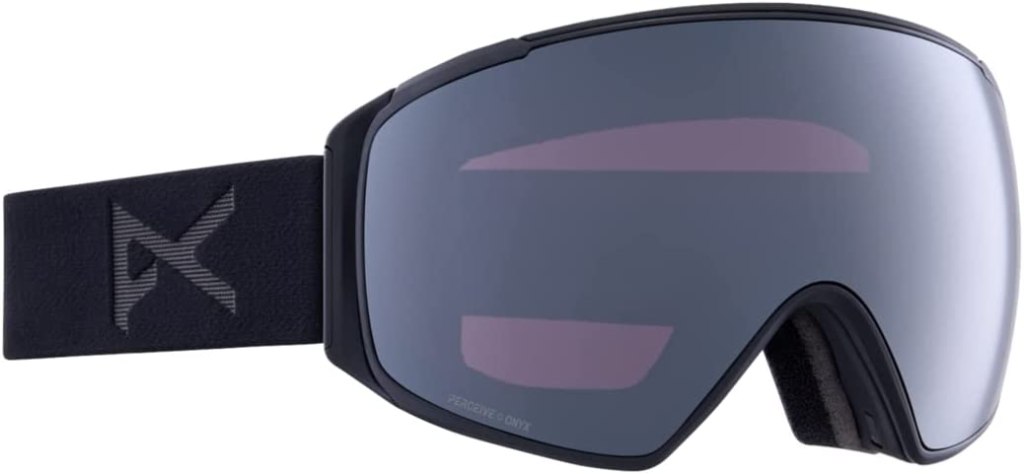 Bright sun shining off fresh, white snow can be blinding. With these goggles, the light was crisp but filtered and I found the goggles themselves to be great-looking, durable and adjustable.
After a morning of warm runs, there wasn't even a whisper of moisture to cloud my view, thanks to the goggle's anti-fog coating. This is also partly helped because the Anon face mask — which comes with this google set — snaps right into the bottom of the goggle frame via magnets, which means you don't need to deal with tucking anything underneath your goggles to keep the rest of your face warm and therefore breaking the goggle's seal.
These also offer great peripheral vision and are super comfortable. I literally forgot I was wearing them until I walked into the lodge for lunch. With any low-VLT goggle, the shadows can hide snow definition, but these worked beautifully in bright sun conditions and the lenses were very easy to swap out, even with gloves on.
Buy the Anon M4.S Sunny Onyx for $320
Best Budget Ski Goggles: Goodr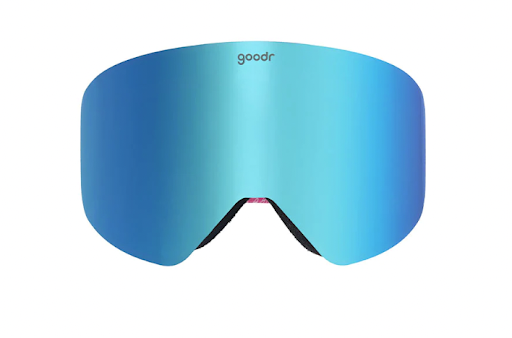 There's a lot of technology packed into this excellent google at this excellent price. They fit comfortably, have no fogging issues and include UV protection and two lenses—all told, a spectacular bargain.
My 13-year-old was able to effortlessly swap the magnetic lenses, while in mittens, while on the chairlift, in a snowstorm. (We don't recommend this lens-swap strategy however!) These Goodr goggles are a great option for anyone looking to save some cheddar on a solid pair.
Buy the Goodr Goggles for $75
Best Low-Light Ski Goggles: Spy + Marauder Elite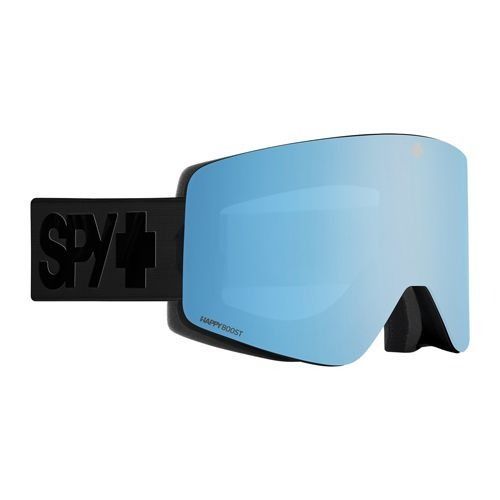 I loved these sturdy polycarbonate Spy + goggles for low-light days. They were completely comfortable on my face and did the best job of really heightening the contrast on what was otherwise gloomy cloudy snow. Magnetic lens swapping was also a breeze.
Buy the Spy + Marauder Elite for $310
What is VLT?
The most important factor to consider when you're skiing during a low light or snowy day is the VLT of your lens. When you're wearing the wrong VLT, you'll want to rip your goggles off your face and endure the wind so you can actually see the snow.
VLT stands for Visible Light Transmission and it's essentially the amount of light that reaches your eyes through your lens. Sunny skies means you'll want a lower VLT—like sunglasses, you want less light to reach you—but cloudy days call for a higher VLT so you can better see the terrain around you.
VLT: 3-20%: Very sunny conditions often at high altitude
VLT: 20-50%: Variable sun and clouds or in and out of the shadows. If you only have one lens, this is a good range to target.
VLT: 50-70%: Dark overcast days or when its snowing
VLT: 70-100%: For night-skiing lenses where you want all the light—these are basically clear
What Hine looks for in great ski goggles
As an expedition guide and arctic explorer, Hine puts her goggles through their paces, and knows—sometimes from failure—what's important in a pair.
During a recent expedition crossing Iceland in winter, Hine's goggles were so foggy that she had to get a drill and make new ventilation holes. (No, those goggles did not make our list.)
Here's what Hine looks for when picking the perfect pair of ski goggles:
Durable construction that can withstand impact of falls, etc. (like polycarbonate)
UV protection to protect your eyes from damage in all daylight conditions
180-degree visibility so you can see people coming at you from all angles on the slopes
No fogging and plenty of ventilation
Adjustability and versatility, says Hine: "I like being able to put them onto a helmet, but if I'm ski touring without one, I like having the adjustable strap."
Comfort and fit "I've got a narrow face, so it's important that they sit right."
Other Ski Goggles Worth Considering
Anon Sync Fusion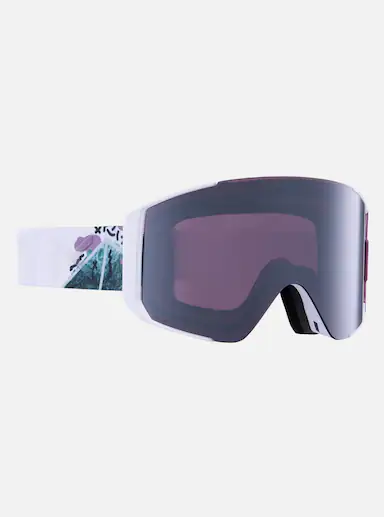 Like its sibling, the M4.S, these are a great, high-quality goggle with easy lens changing. We just liked the M4.S slightly better for its excellence in bright conditions.
Buy the Anon Sync Fusion for $200
Sungod Vanguard with 8KO Snow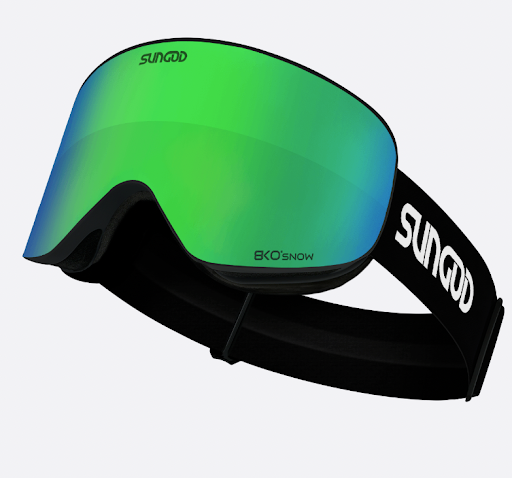 These are nice looking, comfortable and come in a middle price point. They just don't offer quite as crisp or as wide a field of vision as some of the other goggles we tested.