Speakeasy Ales & Lagers was founded in 1997. The first beer they ever made was Prohibition Ale, an amber beer still in production today. It recently won yet another award–gold medal in its category at the 2013 Great American Beer Festival.
We caught up with Brian Stechschulte, Public Relations and Media Director, at Speakeasy Ales & Lagers to learn more about their bootlegging history, San Francisco roots, and plans for 2016 and beyond.
Tell us a little about your brewery, the types of beers that you brew, and what you feel makes your brewery unique.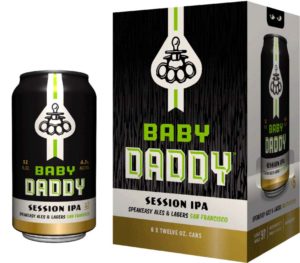 Speakeasy produces a large variety of beers, from hoppy IPAs to barrel-aged Imperial Stouts. There really isn't any particular style we focus on more than others. We like to make beers for a variety of enthusiasts, and our 1920s era branding stands out on the crowded shelf.
What is your most popular/flagship beer? What makes it great?

The two beers that pay most of our bills are Prohibition Ale and Big Daddy IPA. They represent nearly half of our production each year. Prohibition Ale is a wonderful blend of rich malts, caramel flavors, and has a nice hop bite, while Big Daddy IPA is a classic West Coast India Pale Ale. It was produced well before the hop craze really took off, so it's a little more balanced with floral, pine and grapefruit aromas.
We love hearing stories about how breweries got their start. What's the history behind yours?
Forest Gray is the founder and CEO of Speakeasy Ales & Lagers. He started homebrewing back in 1993 shortly after getting a job in the pharmaceutical industry. It didn't take long for friends and family to begin encouraging him to take his hobby to the next level. He eventually found a warehouse space to experiment in and would regularly host parties for friends and guests. After a few years of planning, the brewery became legit in 1997, and Forest single-handedly sold and delivered the beer to customers. Eighteen years later Speakeasy now has more than 50 employees, and we made 36,000 barrels in 2015. We've come a long way.
We love meeting people who share our passion for the outdoors. Tell us a bit about the folks involved with your brewery, and what they enjoy doing outdoors.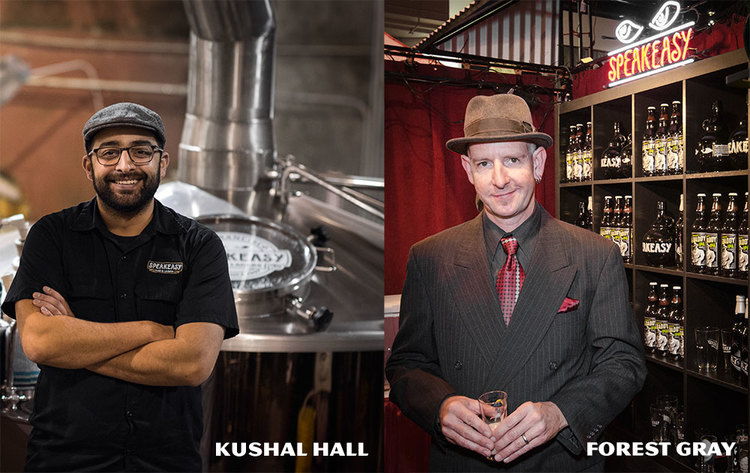 A lot of our employees are avid campers, hikers, and skiers. There isn't a weekend when someone isn't heading off to Tahoe or going camping in one of the numerous parks in Northern California. Weather isn't even a deterrent. One of our production employees recently went camping in the snow near a waterfall. As a group we go to several beer festivals that allow us to camp onsite before and after the event, which is a lot of fun.
Is your beer available in cans?

In 2015 we launched a new Session Series featuring three new beers in cans. They include Baby Daddy Session IPA, Suds Session Ale, and Pop Gun Pilsner. Each beer is 4.7% alcohol, and in terms of flavor, they cover the whole spectrum, from hoppy, to malty, and a classic lager. Plans are currently in motion to release several more beers in cans during 2016. We're really excited about the format and see it as the future for craft beer.
Where can we find your beer?
Right now we work with distributors in the following states: Arizona, California, Delaware, Pennsylvania, Massachusetts, New Hampshire, New York, New Jersey, Nevada, Oregon, Rhode Island, Virginia, and Washington. Our biggest market is California, followed by New York City and Las Vegas. We're planning on opening a few more new territories in 2016.
If people want more info about your brewery, where can they go?
The best place to find more information is our website goodbeer.com. Our entire lineup of beers, latest news, and details about brewery tours can all be found there.