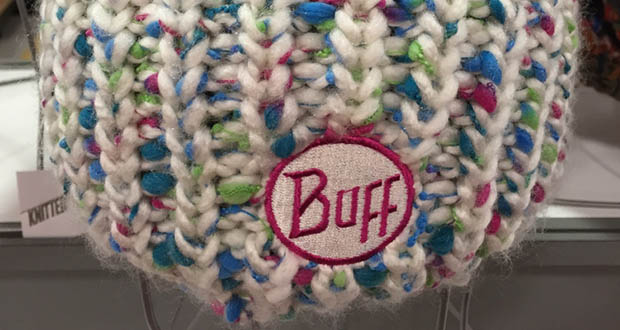 Buff Headwear Hat Collection Overview
Overview: Buff is known for their tubular headwear, multi-functional headwear and they're worn as a neck gator or over the head or under a helmet and a multitude of different ways; however you'd like to wear it.
This year for fall of 2015 they're introducing a new collection of hats and what we have here a collection ranging from a chunky knit hat which is sort of a transitional hat in that you can pull it down over your head as a neck warmer and then put it back up and just wear it as a slouchy hat.
The collection mimics what's currently in the Buff Collection in both color ways and materials. They have some chunky knits in a couple of different color ways here of some speckled yarns. And you see we've got both the hat and the neck warmer to match.
Then as we move down the line Buff's has some plush knits, some lighter weight knits for running and cycling where we have reflective patches on them in both the front and back for high visibility. Then as we move our way further down the line they have some Merino wool that matches in with the Merino wool original Buff and so forth. And continuing on we have some printed polar fleece, a really great warm hat and really nice finished coloring. Then we work into more fleece and then into some lighter weight hats that are reminiscent of their collection of original Buff's. And it's a microfiber actually reversible knit.
That's the new hat collection that will be available at store fall of 2015 for Buff. Find it here.