Camp Chef Woodwind WiFi 24: Review
I've been a grilling fanatic for as long as I can remember. For the last ten years, I'd been using a traditional propane grill with a side burner, and I loved it. I've always been curious about pellet grills, so when Camp Chef offered to send a Woodwind WiFi 24 for review, I jumped at the chance.
I wanted to know whether the Woodwind could function as a regular grill when I wanted it to. That might be a naive question, and I admit that I don't have a lot of experience with pellet grills. I know that they're incredible for prolonged, low temp smoking, but how versatile are they? What if I want to crank out some burgers? I've been using it all summer, and here are the pros and cons I've experienced with the Camp Chef Woodwind WiFi 24. I'll cover the grill and all of the add-ons that I've been using.
---
Woodwind WiFi 24
The Woodwind WiFi 24 is a rock-solid pellet grill. At 150 lbs, it's well built and will no doubt last many years. I've checked out many pellet grills at big box stores over the years that aren't made as well as the Woodwind. The hopper holds 22 lbs of pellets, which was more than enough for the 12-hour pork shoulder I smoked.
The WiFi controller works perfectly. Because it's WiFi and not Bluetooth, I can be anywhere in my house and still keep an eye on the meat probes. If I want to turn it down or add more smoke, I can do that as well.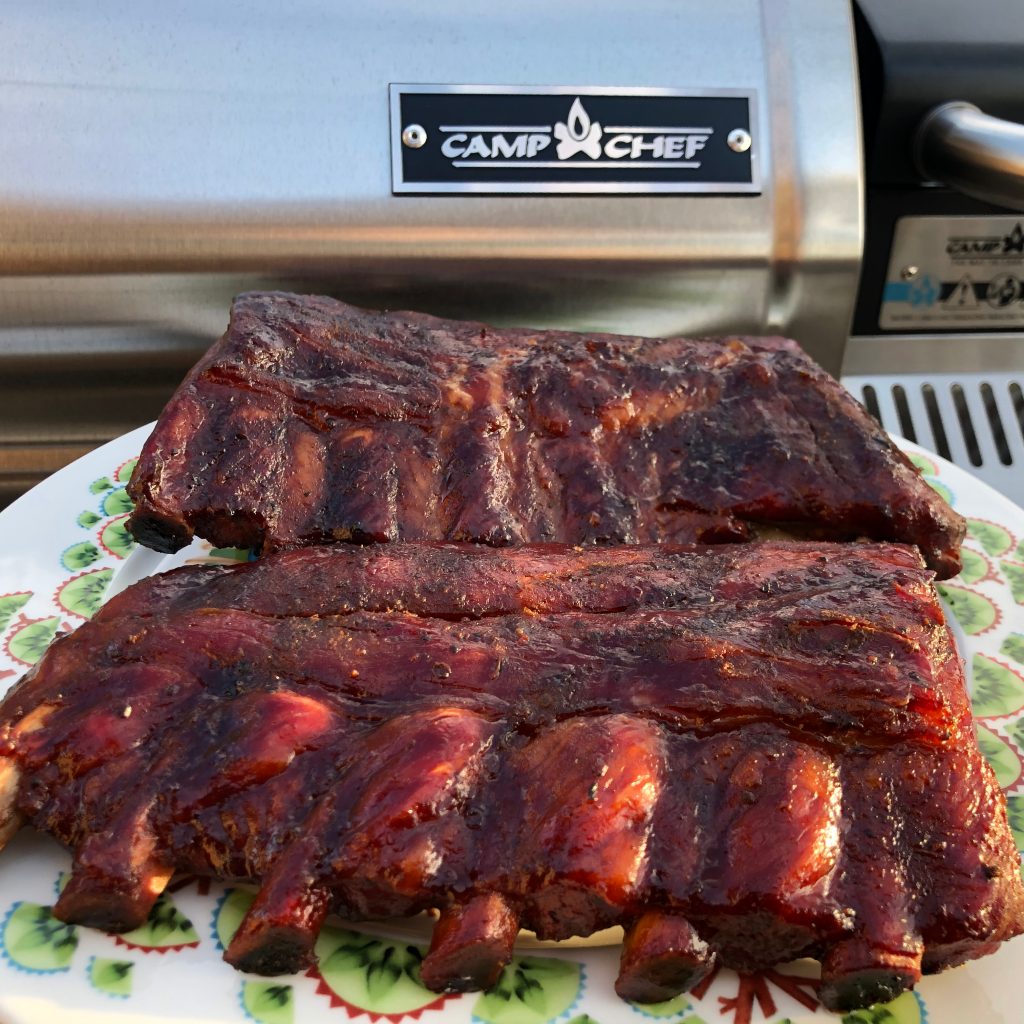 The "Slide and Grill" feature allows me to slide out the firebox's heat shield for direct grilling. This works quite well and can reach temperatures up to 650F on the grate. Because the heat emanates from a single point, the hotspot is in the center of the rack. I'm usually grilling for 2-4 people, so it works well. If you wanted to fill the entire grate with burgers, you might have to move them around to ensure that they all finished at the same time.
---
The Sidekick
The Sidekick is what brings the Woodwind WiFi 24 into the realm of infinite possibilities, and it truly sets Camp Chef apart from other pellet grills. It's a 28,000 BTU burner that comes with a griddle. At 16 lbs, the griddle is hefty, holds heat well, and has a 231 sq. inch surface area. Without the griddle, the Sidekick is also great for woks.
---
Artisan Outdoor Oven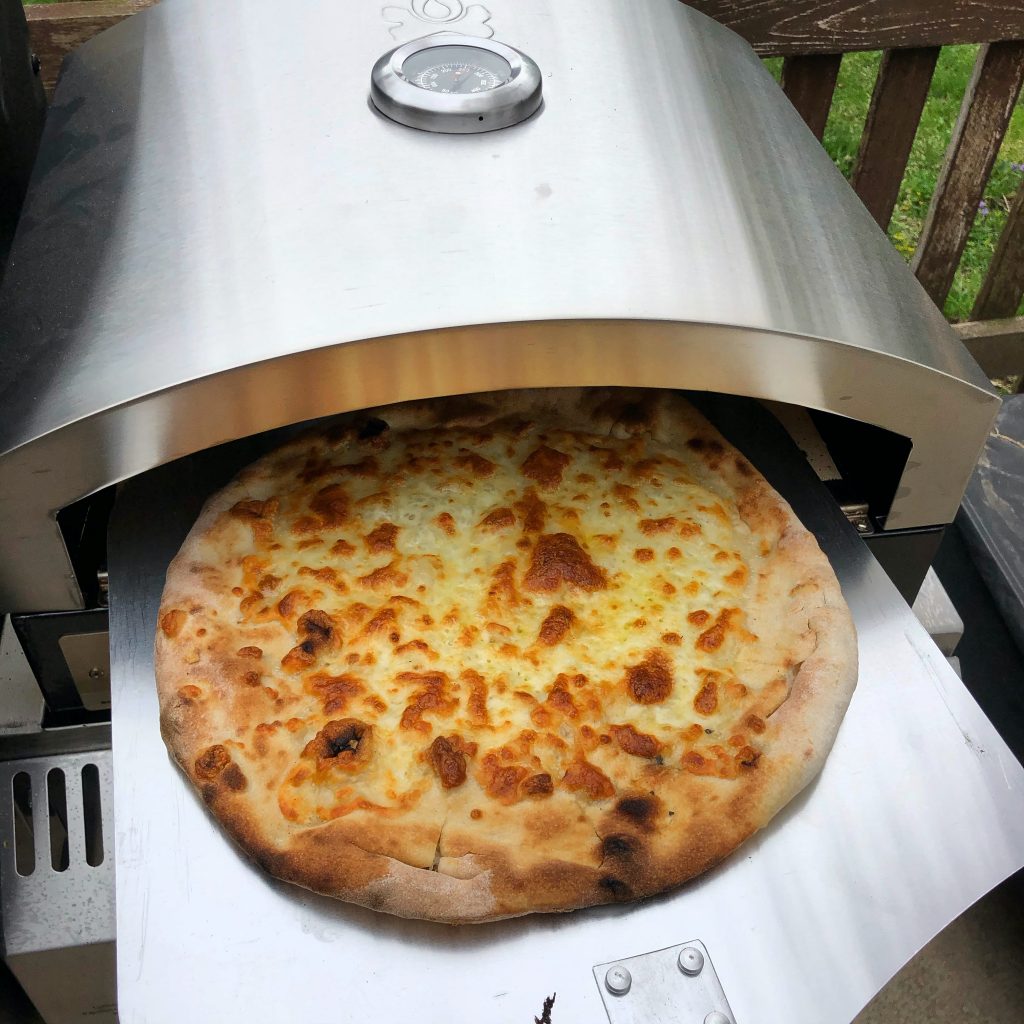 We've cooked a lot of pizzas in the Artisan Outdoor Oven this summer, but it didn't stop there. Anything you bake in your regular oven can be slid into the Artisan Oven, as long as the dish fits. We've made cobblers and all sorts of things, and it works great. We've had it up to 700F, but tend to have the best results cooking pizza around 500F.
---
Deluxe BBQ Grill Box
There are times when I just want two quick burgers for my wife and I, and the Deluxe BBQ Grill Box is perfect for that. It's also incredible for putting a mean sear on steaks that have been cooking low and slow in the pellet grill. It's basically like having a mini propane grill that gets insanely hot (if you want it to). It's great for small meals if you're in a hurry because it heats up quickly.
---
Final thoughts
The Camp Chef Woodwind WiFi 24 has been easy to use, and I've used it more than the kitchen this summer. With all of the attachments I discussed above, it puts the total price at around $1300. That's a fair amount of money, but you also end up with a system that can do anything you want. I've cooked more outside this summer than ever, simply because I have so many options. It's great fun to have the Woodwind WiFi 24 full of wings while dessert is cooking in the Artisan Oven. Sometimes it's the other way around, and dessert cooks in the pellet grill while we make pizzas for guests.
Is there anything I don't like about the Woodwind WiFi 24? Yes, but it's more aptly stated as something that I miss about my propane grill, and it's cleaning. I never cleaned my propane grill. I would crank the heat up for 5-10 minutes after grilling, and everything would burn off. The Woodwind WiFi 24 (and all pellet grills) have a centralized heat source, and the grates don't heat the same way that a propane grill does. The drip tray gets dirty from long smokes, and pellet dust accumulates over time. As a result, there is a maintenance schedule that I now have to follow to keep the grill in tip-top shape. It's not a big deal, but I think it's worth mentioning. As a new pellet grill user, it took a little getting used to.
If you've been on the fence about switching over to a pellet grill, the Camp Chef Woodwind WiFi 24 with the Sidekick will be a massive upgrade from the propane grill you have now. I kept my propane grill for about a week and then sold it because I didn't need it anymore. Joining the pellet grill community is a lot of fun because before you know it, you have a list of 100 things that you can't wait to smoke. It has completely transformed our backyard forever.