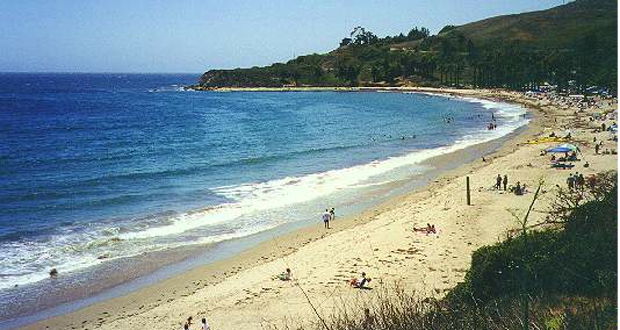 Camping Refugio State Beach in California
Refugio State Beach is a great choice for coastal fishing, picnicking, and camping.
Camping at Refugio State Beach
Refugio allows campers up to 30 feet and trailers up to 27 feet. Please note, there are no hook-up sites in the park. Reservations can be made by contacting the park and are site specific. Visitors will select the site they wish to reserve. From December 1 to March 31, sites cannot be reserved.
Family and group sites are available. A group site requires 9 occupants.
Amenities at Refugio State Beach
Refugio State Beach has special wheelchairs that are specially designed to allow access to the beach by wheelchair. Lifeguards are on the beach all year and the lifeguard towers are staffed from May to September.
Campsites have fire rings, restrooms, and showers to ensure campers have a pleasant experience while staying at Refugio State Beach. The park has a convenience store and a ranger station as well.
Things To Do at Refugio State Beach
Visitors can enjoy the trails of Refugio by hiking or walking. There are many beautiful scenes for visitors to enjoy and photograph as well. Coastal fishing offers different fish for reeling in by beginner or experience fisherman.
Refugio State Beach offers kayak tours led by lifeguards. These tours are available from May to August and are suited for beginner or intermediate levels. In addition to the kayak tours, the water at Refugio State Beach is great for swimming. Lifeguards are on duty all year to make sure that visitors have a safe, enjoyable swim.
Refugio State Beach
10 Refugio Beach Road
Goleta, CA 93117
805-968-1033
Refugio State Beach Hours
Year-round
8:00 AM to sunset
Fees
Please contact the park for detailed fee information for day use, camping, and parking.