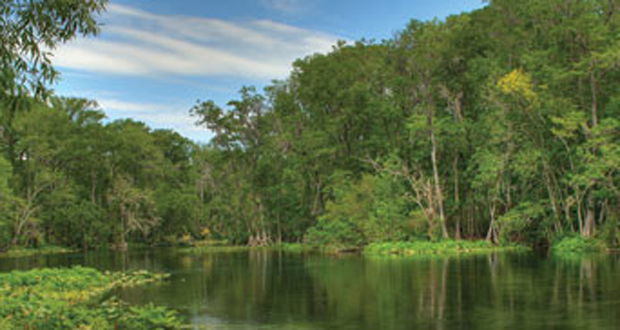 Camping in Central Florida: Silver River State Park
Visitors camping at Silver River State Park will find 59 spacious full-facility campsites for guests to enjoy. There are also 10 cabins for campers who do not want to sleep outdoors. Youth group camping areas are available for groups of up to 50 people. Youth group must contain at least 10 children and one adult per 10 children.
Silver springs State Park Amenities
Each of the full-facility campsites feature electric and water hookups. Ten of the sites offer 50amps of electricity and the rest offer 30amps. All of the campsites include a fire ring, grill, and a picnic table. There is a dump station in the mark for holding tanks and firewood can be acquired at the Ranger Station. Campers are allowed to bring their pets on the campgrounds as long as they are friendly. There are campsites for guests with wheelchairs available upon request.
Things to do at Silver springs State Park
Activities that guests come to Silver springs State Park to enjoy include: bicycling, camping, canoeing, kayaking, hiking, nature trail walks, horse trails, and picnicking.
Silver springs State Park
1425 N.E. 58th Avenue
Ocala, Florida 34470
Phone Number: (352) 236 7148
Silver springs Operating hours
Silver springs State Park is open from 8AM until the sunsets. If you are going to arrive after the sun has set for camping, you need to call ahead for the gate combination.
Silver springs Fees
Admission Fee:
$6.00 per vehicle (2 to 8 people)
$4.00 for single occupant vehicle (or motorcycle)
$2.00 per pedestrians, bicyclists, extra passengers, or passengers in vehicle with Annual Individual Entrance Pass
Silver springs State Park Camping Fee:
$24.00 per night (plus taxes)
Florida residents who are over the age of 65 years can qualify for a 50 percent discount. Proof of eligibility is required.
Silver springs Pavilion Fee:
$40.00 per day (plus taxes) for small pavilion
$75.00 per day (plus taxes) for large pavilion