If you've never had a caprese sandwich you're probably under the assumption that they're can't be anything special about tomatoes, bail and cheese. Well that assumption would be wrong. The combination does some pretty incredible things in your mouth and can be a really easy sandwich to make for a hungry group of folks when camping.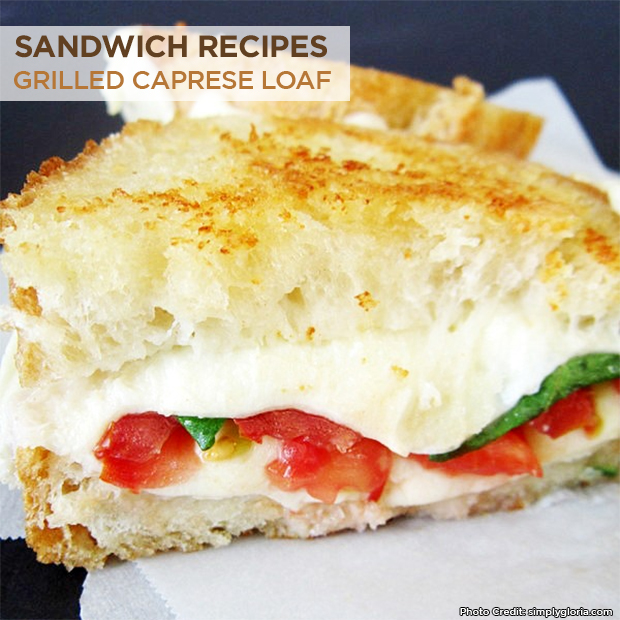 This is an especially good sandwich if you are feeding vegetarians. If not, it's good enough they won't even miss the meat. We love to make sandwiches that feed a whole group. Making individual sandwiches can get time consuming and messy. This caprese sandwich is so easy to make that you can easily assemble it at the campsite, throw it over the coals in tin foil and chow down.
Once you have assembled the sandwich, spray down some tin foil and wrap the french loaf tightly. Throw it in the coals of your fire and wait about 10 minutes. When the cheese is melted and the bread is crusty, you know it's ready! This is a perfect lunch on a hot weekend camping, even the kids enjoyed it and that says a lot!
Caprese Sandwich For A Group
Ingredients
1 loaf of french bread
8-10 slices
1 package fresh mozarella
10-12 fresh large basil leaves
2-3 tablespoons butter
¼ cup grated Parmesan
Instructions
Cut the french loaf in half and spread butter on the bottomhalf of the bread. Sprinkle the parmesan on the butter.
On top portion of the sliced bread, spread the fresh mozzarella. Feel free to get a lot on there. Layer the tomatoes and basil and press the sandwich halves together.
Wrap in tin foil and put in the coals of the campfire for 10 minutes or until the cheese is melted and the bread is crusty.
More Great Sandwiches
10 Sandwich Recipes For Group Camping

Grilled Ham and Cheese Sandwich Loaf
Philly Cheese Steak Sandwich Loaf
BBQ Shrimp Po' Boy
Italian Crazy Bread Loaf
Meatball Sub