Sparkling blue in the day, bottomless black in the night, September skies are some of the finest of the year. The very best are crisp as the "snap" of cracking open a can of your favorite craft brew flavor for camping. In tribute to the magnificent heavens above us this month, 50 Campfires offers up this selection of beers sure to make you tip back your head and thank your maker for September skies and taste buds.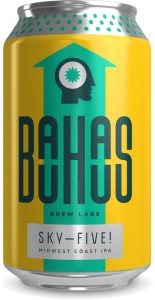 Sky-Five
Brewery: Bauhaus Brew Labs
Style: American IPA
ABV: 6.70%
Tasting Notes: This is an on-target American IPA. It's flavorful, but not overpowering. A sixer of Bauhaus Sky-Five makes for great sharing around an afternoon campfire on a sunny September day. Good sipping for great, memorable times. If you take the time from jawing with your buddies, you'll notice the zesty, hoppy aroma with citrus and a bit of pine. Some will say even exotic fruits. Color is a hazy amber if you pour it into a glass, but it tastes just fine straight out of the just-chilled can, too. On the tongue, Sky-Five presents a medium to slightly heavy body and medium carbonation. Every September sky should be this memorable.
.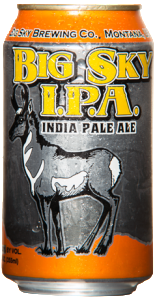 Big Sky IPA
Brewery: Big Sky Brewing Company
Style: American IPA
ABV: 6.20%
Tasting Notes: Big Sky isn't just a name or a tourist slogan; it truly is an emotion and a way of life in Montana from whence this aptly monickered IPA hails. September, a campsite under the quakies, the piercing bugle of a bull elk—it's all captured in a nicely chilled can of Big Sky IPA. Pours a golden shade of copper with a nice, thin white head. At your nose, it will hit you with slight hoppiness, fruit, pine, and maybe a hint of brown sugar. Take a good swig and you'll taste the hops and maltiness full on. Finish is dry and fairly crisp. Think of the snap of a trout grabbing your fly from the surface of the stream next to your Montana campsite, and you'll get the picture.

Ripstop Rye
Brewery: Base Camp Brewing Company
Style: German Pilsner
ABV: 5.70%
Tasting Notes: Just when you think you know September camping, an experience drops from the sky to throw you a curve. Could be rain. Could be a windstorm. Whatever, it's likely to be memorable. So it is with Base Camp's Ripstop Rye. You may think you know all there is to know about Pilsner beers, but with the Rye added – new, memorable things happen. The rye can best be described as spicy or black peppery. The wheat lager is what you'd expect it to be. The two in combination go head to head. Depending on your personality you might say, "Uh, no. Not for me." Others will be hooked for good! How you going to know unless you try it?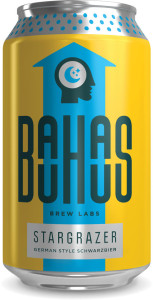 Stargrazer
Brewery: Bauhaus Brew Labs
Style: Schwarzbier
ABV: 5.00%
Tasting Notes: Dark as the last minute of September twilight a long way from city lights. After all, that's what it's supposed to be since "schwarz" is the German word for "black." Stargrazer is the perfect after-hours brew to serve the same temperature as a September night – yes, it's fall, but it's not too cold yet. At the temp you might think about pulling on a flannel shirt is where Stargrazer shines. This isn't a complicated dark beer you have to sift through to appreciate all the notes and flavors. It's just there on your tongue with just the right amount of carbonation and all the good flavor you want. It goes great with campfire roasted meats and even marshmallows … done nice and crispy on the outside, please!

In-Tents
Brewery: Base Camp Brewing Company
Style: American Pale Lager
ABV: 6.80%
Tasting Notes: Seems like every issue we run into a new brew vying to become the "official" beer of 50 Campfires. Several brews from Base Camp make a strong claim! First, of course, is the name. Second, their beers are sold in 22 ounce aluminum bottles, which are camping perfection. Finally, when you read the bios of the guys who started the company, these dudes are all about outdoor and brewing adventure. It shows in In-Tents Lager. This is American style of the sort appreciated from campsites from Florida to Base Camp's home state of Oregon and Maine to L.A. Color is a bit darker than traditional to pale lagers, but the head is there with flavor to spare. This is a lager for adventurers so zip-up, buckle-down and get ready for a great ride. Taste is of herbs, grass, and hops. Nice full mouth feel that bespeaks real craft beer. See that piercing blue September sky? Somehow, Base Camp stuffed it in this bottle … er, can … er, bottle!