Treat your camping companions to freshly baked banana bread and brewed coffee when they wake. This simple recipe is fail-safe and delicious every time.
Makes 12 servings.
Equipment:
Ingredients:
2 ripe bananas
1 egg
1 cup all-purpose flour
1/2 cup granulated sugar
1 tsp. cinnamon
1 tsp. baking powder
1/2 tsp. salt
1/4 cup unsalted butter, melted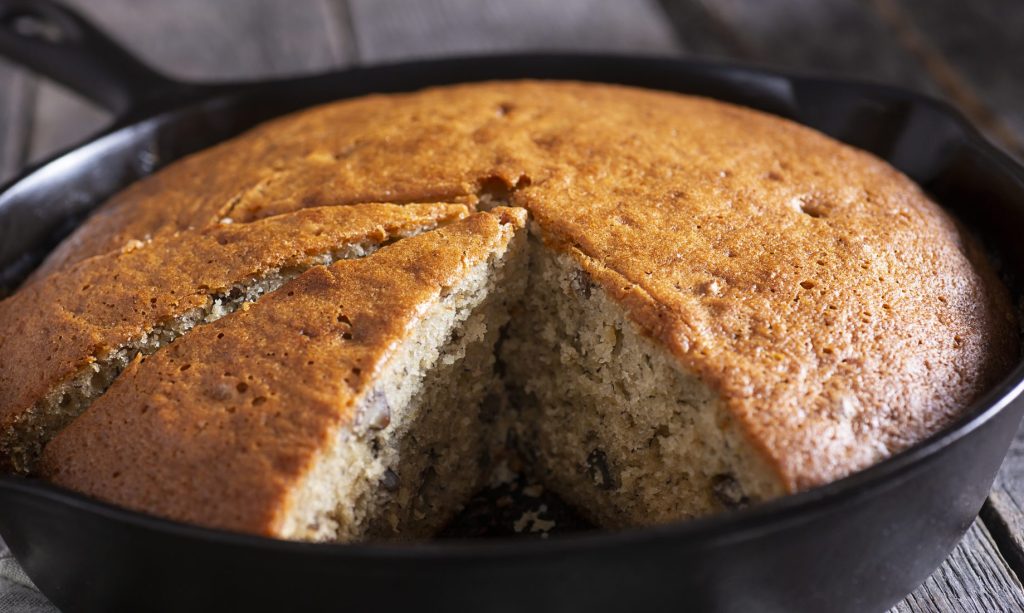 Steps:
In a mixing bowl, mash the bananas using a fork until smooth.
Add egg, flour, sugar, cinnamon, baking powder, salt and melted butter.
Mix until ingredients are just combined.
Place parchment paper-lined Dutch oven on the grill grate over fire and pour the batter into Dutch oven. Cover with lid.
Carefully place pieces of hot coal on top of lid to supply heat from top of Dutch oven.
Bake for 20-25 minutes. Once done, immediately remove the Dutch oven from the fire and carefully remove hot coals from the top of the lid.
Let the banana bread cool for a few minutes before cutting into squares or slices.
Serve.