I am always looking for easy camping recipes to make camp life better. These easy campfire burritos are a go-to for a quick, melty and delicious meal. To make it even easier I recommend making the ground beef with taco seasoning prior to your camping trip and freezing it. It then acts as its own ice in the cooler and creates one less step in making your meal at the campsite.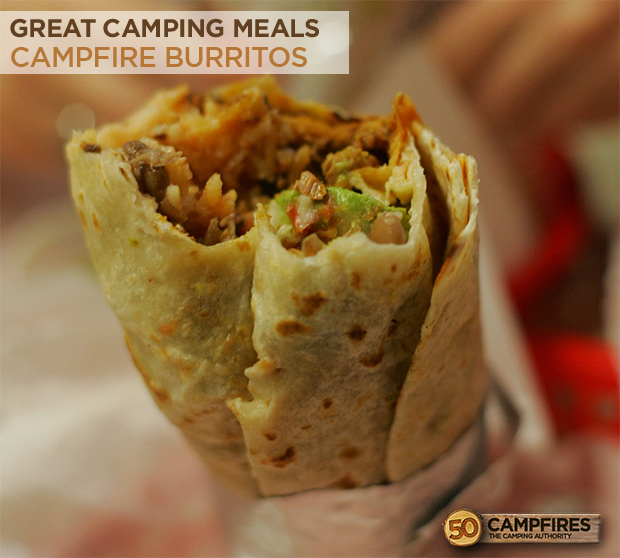 The rice can also be made ahead of time and put in an air tight container in the cooler. The burritos assemble easily and it is something that everyone can pitch in at. They provide delicious flavor and I love cooking them over the campfire because the edges get a nice crisp to them.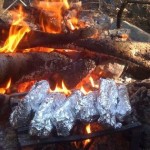 TOASTED CAMPFIRE BURRITOS
Prep Time: 30 minutes
Cooking Time: 6 minutes
Serves: 4
INGREDIENTS:
1 pound taco meat
1 cup cooked white rice
½ cup shredded cheese
¼ cup salsa verde
4 burrito-sized flour tortillas (10")
½ cup pico de gallo
4 foil sheets
cooking spray
INSTRUCTIONS:
Fill each flour tortilla with ¼ of the taco meat, rice, cheese and salsa. Roll halfway, fold over ends and continue rolling into burrito. Spray the foil with cooking spray and wrap the burrito in foil.
Cook the burrito over smoldering coals farther from the main flame for 3 minutes, flip and continue cooking for 3 additional minutes. Remove from heat. Allow to cool slightly and serve with pico de gallo.