Gear Of The Year 2020
Gear Of The Year 2020 is here! We took a hard look at all of the gear we saw this year and decided which ones had the most impact. In years past, we've sometimes awarded Gear Of The Year to gear that we hadn't used personally because the concept was so innovative. This year, we've had all of these products in the field, and here are the ones that stood out among the rest.
---
AeroPress Go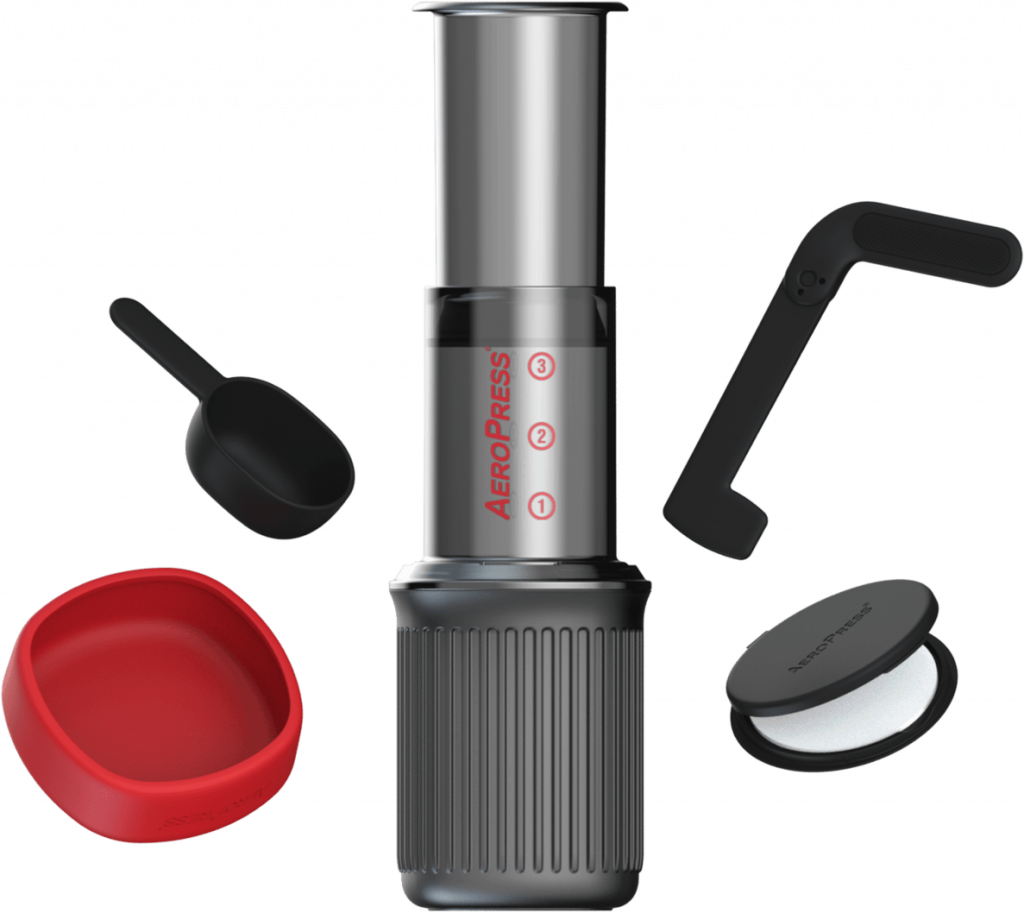 The AeroPress Go is a perfect coffee maker for the trail. It kept four of us fully caffeinated this summer on a four-day canoe trip, and it works so well that it's been used daily ever since. The design is compact, durable, and brews a stellar cup of joe in about a minute. Espresso grind works the best and can be found in almost any grocery store. All you do is boil some water, stir for 10 seconds, and press. It's marvelous.
---
Pale Blue Earth Rechargeable Batteries
These days most campers use gear that requires batteries. Headlamps, flashlights, lanterns, and GPS devices all need to stay juiced up for a weekend of adventure. Pale Blue Earth rechargeable batteries are unique because the charging port is located on the battery itself. It comes with a minimalist USB charging cable that can charge four batteries at once, which means that you don't need access to 110V power. It makes for a compact, lightweight setup that we appreciated immediately.
Buy the Pale Blue Earth Rechargeable Batteries
---
HitchFire Grill
The HitchFire Grill is a product that we fell in love with after a summer of use. You might be thinking, "So…it's just a grill that attaches to your car?" That what we thought at first too, until we took it on the road. The ability to pull over anywhere and start grilling immediately is AWESOME. You don't have to put a stinky grill back in the car. You just lock it in place and take off when you're done eating. We hit the backroads and found the HitchFire Grill to be rock solid and stable. Do you need it? Nope. Will it make your weekend adventures twice as fun? Yup. Watch our review here.
---
Ortlieb Atrack 35L Waterproof Backpack
We're obsessed with dry bags. Half the time we're using them we don't even need them. We just love the over-the-top protection they provide. However, most suffer from the same problem that backpacks do – you end up digging around forever to find one thing. The Ortlieb Atrack zips open on the backside like a duffel bag so you can see everything at once. The zipper is also on the backside, so if you're globetrotting through a busy city, no one can get to your stuff. It's the pack that we grabbed this summer more than anything else.
Buy the Ortilieb Atrack 35L Waterproof Backpack
---
Work Sharp Whetstone Knife Sharpener
Worksharp consistently releases well made sharpeners at prices that can't be beat. Whetstone sharpening can be intimidating, but the Worksharp Whetstone Knife Sharpener is the most approachable whetstone system we've seen. The base stays put, and the angle guides make it easy to beginners start refining their technique. It's compact and easy to cleanup when finished. It's also easy to haul around, and we thoroughly enjoyed touching up our blades on the picnic table this summer.
Buy the Worksharp Whetstone Knife Sharpener
---
Knog Bilby Headlamp
We love the design of the Knog Bilby Headlamp for many reasons. First, it's an all-silicone design that sits snugly and comfortably on the head. Second, there are six lighting modes, including one that shoots straight down for reading. And lastly, the headlamp slides out of the strap for USB charging – no cables needed. It's the most innovation we've seen in a headlamp in years, and they nailed it.
---
Fireside Outdoor Pop-Up Fire Pit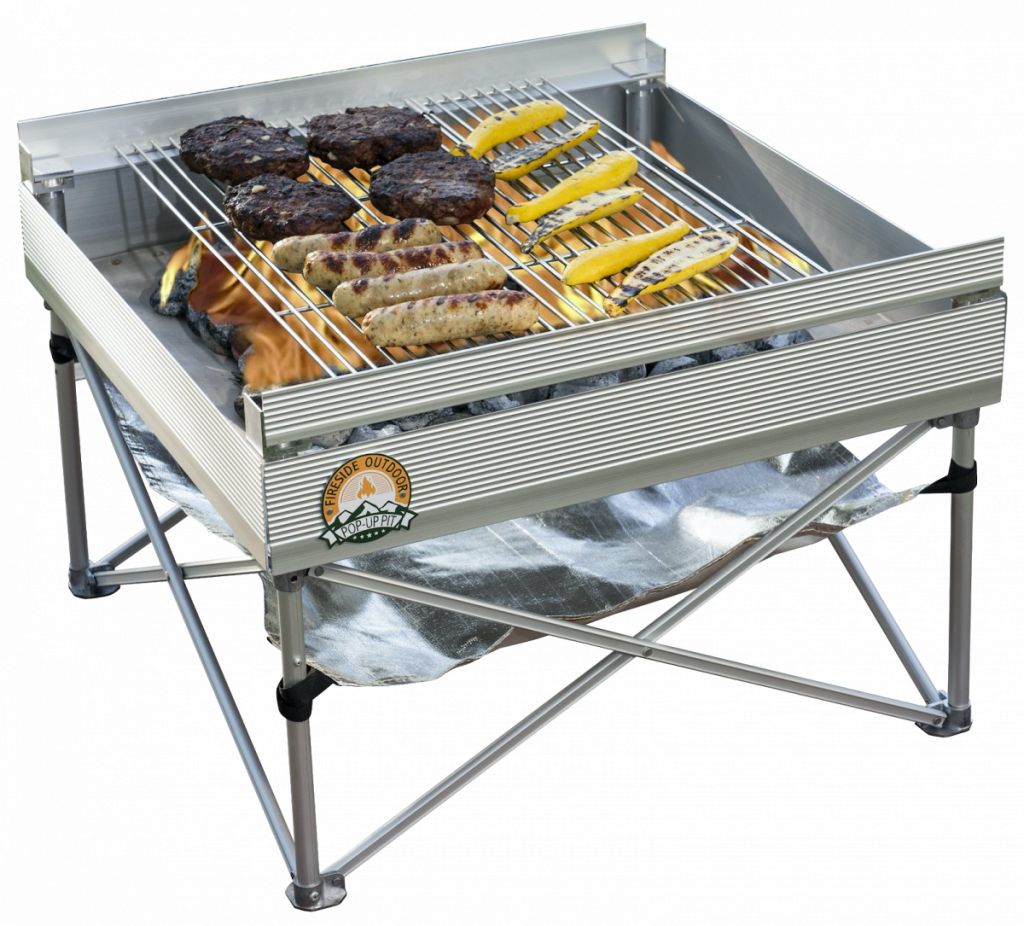 Creating a collapsible fire pit that allows one to have a fire anytime, anywhere, is no small task. The tricky part is figuring out what the fire burns on. If it's too heavy it's not portable. Too light, and it will fail. The Fireside Outdoor Pop-Up Fire Pit uses a tightly woven stainless steel mesh that works remarkably well. We've never had a single ember drop through to the heat shield below. It weighs 7.8 lbs and supports 125 lbs, so you can have a legit bonfire worthy of praise. The aircraft aluminum cools just minutes after you extinguish your fire, so you can quickly pack up and head out. It's the most capable portable fire pit we've ever tested. Check out our review here.
Buy the Fireside Outdoor Pop-Up Fire Pit
---
BōnDry Hydration Pack Dryer

The BōnDry Hydration Pack Dryer is a simple solution to an annoying problem. If you're an avid hiker you know that hydration packs need to be completely dry before storing them. Even a small amount of moisture will create that dank basement smell that we all know and love. Now all you have to do is slide the BōnDry Hydration Pack Dryer into your bladder and put your gear away. The next time you hit the trail it will smell like new, or rather, will have no smell at all. It couldn't be easier.
Buy the BōnDry Hydration Pack Dryer
---
ZOLEO Satellite Communicator
We had a chance to field-test the ZOLEO Satellite Communicator on a backpacking trip this summer. We found it to be an intuitive device that provides the peace of mind we're looking for in the backcountry. The 10-day battery life is impressive, and the fact that we could send 195+ character messages made it easy to stay in touch with loved ones. In particular, we appreciated the weather report feature. Getting surprised with a thunderstorm on the trail is no fun. With the ZOLEO we always knew what was headed our way, which made for a more enjoyable trip.