Coming up with gift ideas for others can be difficult at the best of times. If you have an outdoor spirit it may be even harder to get things right. That means you probably got a lot of gift cards. Now, it is easier to come up with ideas for yourself. And before those gift cards are forgotten or used on something silly, take a look at our list.
That's what this post is for: To provide inspiration to anyone buying gifts for outdoor lover — especially if that outdoor lover is themselves.
We spent a couple days scouring the internet looking for exactly that type of gift. We discarded literally hundreds of options. What's left are, what we consider, the 14 best gifts for outdoor lovers.
If you're stuck for inspiration, there's sure to be something here that works! Gifts for experienced campers and hikers, gifts for beginners or those who just like spending time outside.
Here are Our Picks
---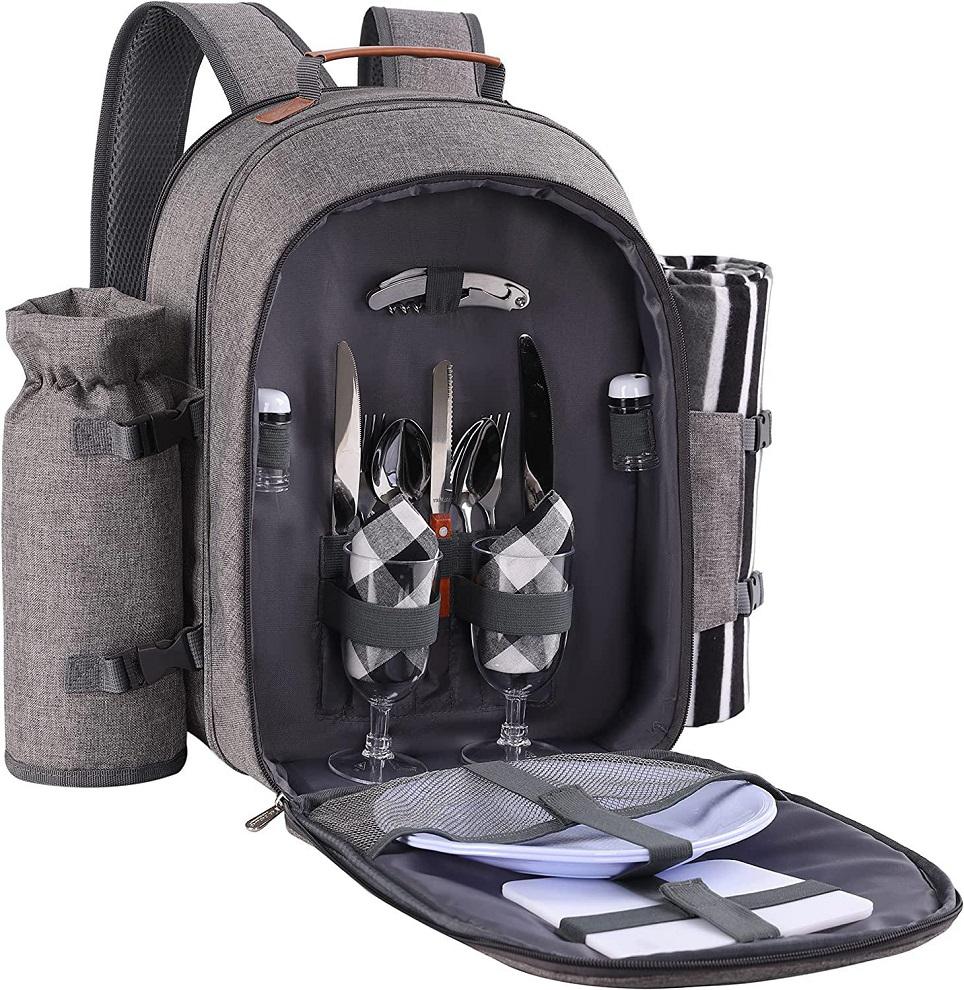 The Apollo walker Picnic Backpack Bag is the hiker's version of the wicker picnic basket. This is a more versatile and more portable version in a backpack.
It has cutlery, napkins, wine glasses, cheese knife, bottle opener, chopping boards, condiments and a waterproof picnic blanket. All within an attractive backpack that weighs less than 5 lbs and has modest space to store your picnic food too.
Most items are plastic, but that's good. They are much lighter than stainless steel or stoneware and more robust. If you don't like them, you can replace them with your own.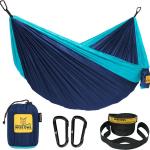 The Wise Owl Outfitters Camping Hammock is a single or double hammock that's easy to put up, light yet strong and comes with 9' straps so you can easily secure it to a tree, truck or uprights.
The camping hammock is genuinely useful for spending the night outside. Use a sleeping bag or thick blanket and perhaps pair with a tent that can handle hammocks.
It's quick and easy to put up and can cope with up to 500 lbs in weight (400 lbs for the single hammock). It weighs just 30 ounces and packs into a very small bag so is easy to transport and won't take up too much space either.
The Scratch Off USA National Parks Poster is something a little different. A gift for the outdoors person but designed for the home. It's a large wall map that includes 62 national parks with scratch-off areas where you can record where you have been.
With so many parks and so much ground to cover, it's sometimes hard to keep track of where you have been. It can also be hard to come up with inspiration for your next trip and visualize how far you'll need to travel.
The Scratch Off USA National Parks Poster addresses that. It's a great option for your home, RV, cabin or anywhere you like.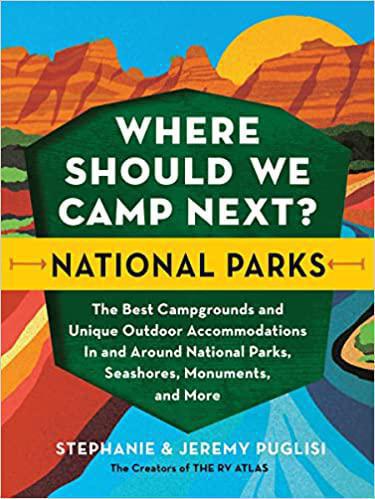 Where Should We Camp Next? is a book with similar intent as the poster. It's a list of camping, glamping and outdoor adventure locations across 50 states of the mainland USA.
It's available as hardback, softback or Kindle edition and covers most parks and outdoor areas. It's light on detail in places but covers a lot of ground and provides inspiration you can use for further research.
It's ideal for those who want to explore more of our great country but always end up going to the same places. Take it with you on road trips or use it to come up with destinations for your next hike or camping trip. It's a great little gift.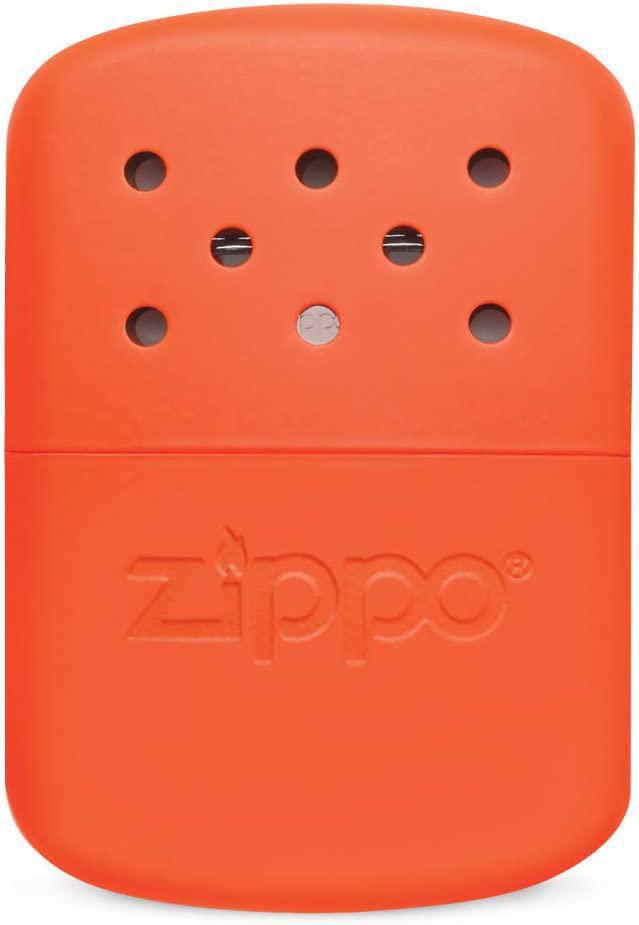 The Zippo 12 Hour Refillable Hand Warmer is a great option for winter hiking or camping or for those who feel the cold. It's a compact unit that's a little larger than a Zippo lighter that has a unit inside to produce modest heat for up to 12 hours.
Cold hands aren't pleasant. They make you feel uncomfortable and can impact your ability to make camp, set up a tent, use tools and start a fire. Hand warmers can also warm your pocket, your sleeping bag, your clothes and anything else you need.
This hand warmer uses the same lighter fluid as a Zippo lighter and comes with a simple filler system. Light the burner, cover it up and the warmer will produce warmth for up to 12 hours. Even though you're lighting it, there's no flame so you're perfectly safe.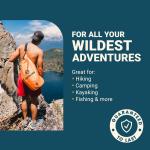 The Earth Pak- Waterproof Dry Bag is the answer to wet kit. Whether you hike in the rain, kayak along rivers, coasteer or something else, this dry bag is what you need to carry stuff without getting it wet.
The bag is made from tough PVC and is flexible and light. All seams are thermowelded to ensure they don't leak and the bag comes with a neck fastener to keep as much water as possible out. It's tough, flexible and can float too.
If you like watersports of any kind of spend any time near water, this is the gift you need to keep your kit dry. It's available in a range of colors and 4 sizes so there's a bag here for everyone.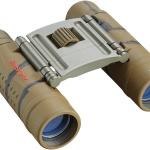 TASCO Essentials Roof Prism Roof MC Box Binoculars are designed for the outdoors. They are tough, easy to use and fold up small for easy carrying. Plus, they are from a brand we trust, Tasco.
These versions offer 10x magnification which is ideal for most outdoor use. They are water resistant and come with a rubberized coating to protect the binoculars and make them easy to use.
The binoculars also come with individual eye adjustment and a central focus control. Overall, they offer great magnification with decent clarity and ease of use. They won't be for dedicated birdwatchers, but definitely work for most other outdoor types.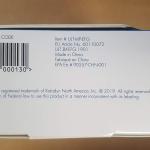 The SteriPEN ULT-MP-EF SterPen Ultra UV Water Purifier is a portable purifier pen ideal for refilling water bottles or camelbaks when out on the trail. Place the pen in water, watch the display and let the pen do its work. Once complete, you have safe, drinkable water.
This is a sterilizer, not a filter so won't make the water taste better, just make it safe to drink. It is battery powered and recharges via USB. Each charge can handle up to 50 treatments, although that will depend on the temperature and how much water you're sterilizing.
If the outdoors person in your life is always complaining about having to carry water or frequently runs out while on the trail, this is the gift to get.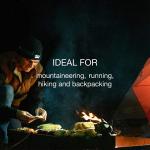 The Petzl ACTIK CORE Headlamp is a great gift for any outdoor activity. Headlamps are incredibly popular thanks to LED lighting, long battery life and the ability to have task lighting while leaving your hands free.
Petzl is also a name most of us know, so is another reason to buy it. This particular light offers 450 lumens with two beam patterns and several brightness levels. It comes with an adjustable headband to fit most heats and uses a built-in rechargeable battery or AAA batteries.
This headlamp has both white light and red light. The latter is ideal for offering some illumination while retaining night vision and is another reason we like this particular product.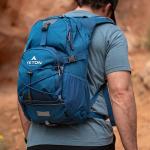 The TETON Sports Oasis 22L Hydration Pack is a Camelbak that costs much less than a Camelbak. It's a 22 liter pack with a 3 liter bladder ideal for taking outdoors. It's built well with tough ripstop material and solid-looking stitching.
Inside, there's a separate sleeve for the bladder, allowing you to keep liquids separate from your kit. There are also zip pockets and an external storage area with adjustable elastic for larger items.
While modestly sized, this is a very flexible piece of kit and provides zip pockets for important gear and decent internal storage for everything else. The bladder is easy to fill and use too and should be familiar to anyone who has used this type of pack before.
The BioLite Alpenglow 250 Lumen Multicolor USB Lantern is ideal for providing soft but adequate light to your campsite. It provides 250 lumens (a 500 lumen option is available) and recharges easily. It's light, but not so light it will ruin your night vision too much.
This light isn't task lighting and won't provide that sharp light of a headlamp but does provide softer light for larger areas. It's light, robust and portable and weighs just 1.3 lbs so is great for outdoor use.
USB charging is the default now and a convenient way to charge. As well as being charged via USB, this light can also charge through it. That gives it a double use as a power bank for charging phones or anything else you might need.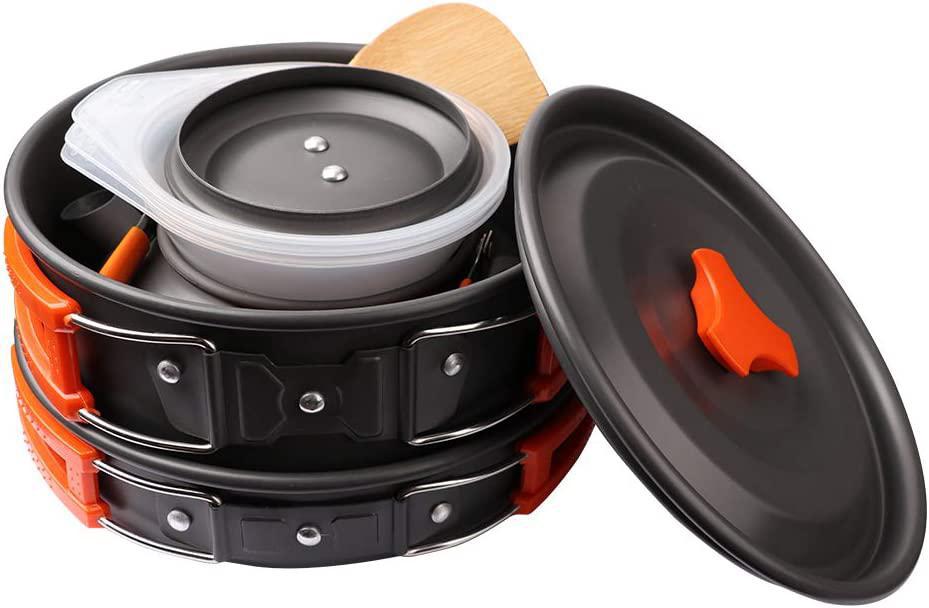 The Gutsdoor Camping Cookware Set is a simple, effective cooking set for campers. It's light but robust and even has non-stick properties. It also folds into itself and into a carry bag for easy transportation.
This is an 11 piece kit with 2 large pots, 2 pans, spoons, cleaning sponge, plastic bowls and a nylon travel back. Each has aluminum folding handles and all collapse into a single pack.
This isn't a heavy duty set but is great for occasional campers and those who only cook out every now and again. The construction is rugged enough to cope with most things but light enough to not weigh you down while you're hiking.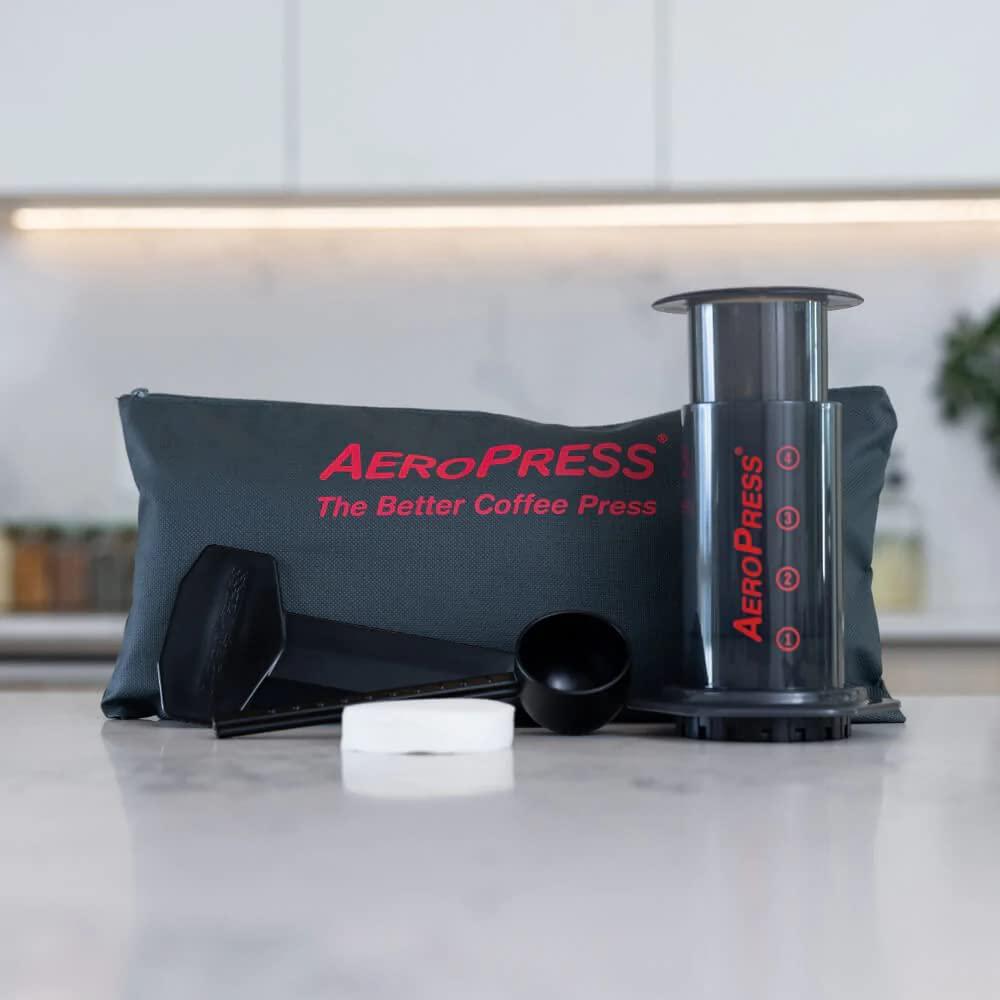 Just because you're camping doesn't mean you don't want to start the day with a lovely cup of fresh coffee. The AeroPress Coffee and Espresso Maker can help with that.
While it will take up space in your pack, this is a simple device that can deliver a genuinely delicious cup of coffee using a press. It's as full immersion brewer and delivers great coffee with less acidity than many other presses. It's also portable and light too.
While not designed for the outdoors, it's a compact unit ideal for carrying in a backpack. It feels solid enough to cope with constant hiking and use. If you don't want to drink instant and don't want to carry around a cafetiere, this is the answer.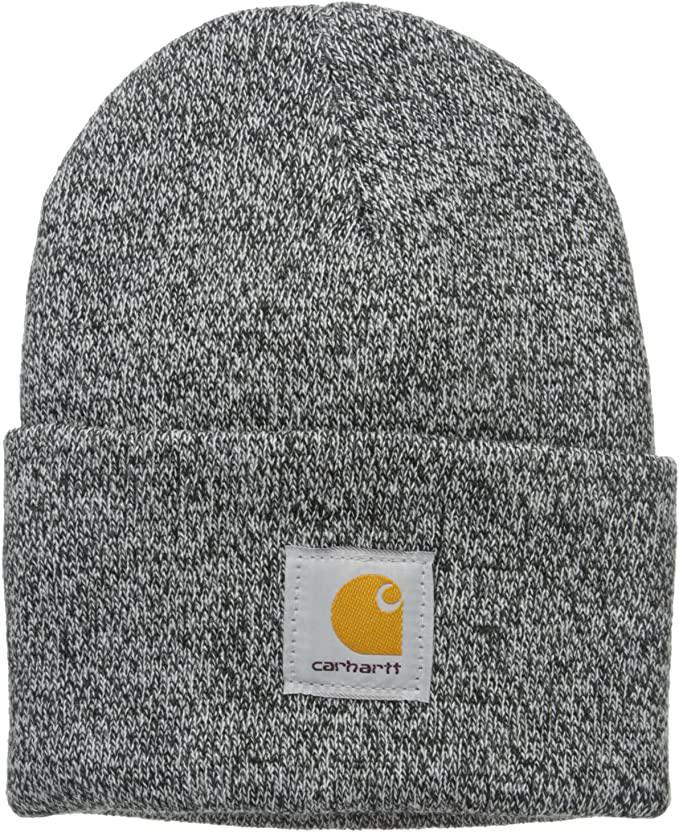 The Carhartt Men's Knit Cuffed Beanie is a great stocking filler and isn't just for men. Available in a wide range of colors, this one-size beanie is thick enough to keep your head warm in all but the coldest conditions. Whether you're hiking, camping, biking or whatever, a warm head makes a huge difference to the experience.
It's also well-made enough to wick and allow your head to cool when you need it to. It's a very comfortable beanie to wear and feels quality. The sizing is for men, but there's no reason why anybody couldn't wear it. All but the smallest of heads will find it comfortable.
Beanies are an iconic type of hat and are exceptionally popular. Carhartt is a well-known brand with a history of creating clothing for the outdoors and for workers. You can't argue with that!