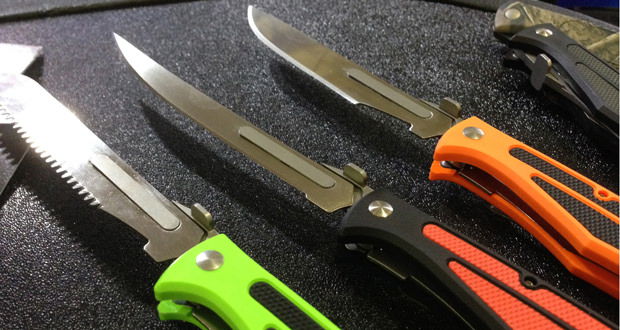 Havalon Piranta-EDGE Overview
Overview The Havalon Piranta-EDGE knife was created for the purpose of never having to work with a dull knife. This knife is made with replaceable scalpel blades to guarantee never having to use a sharpening rock again. The Piranta-EDGE knife can be used for field dressing deer, elk, bear, boar, and many smaller game-sized animals. It also comes in many colors.
What Makes It Unique The Havalon Piranta-EDGE comes with 12 extra stainless steel 60XT blades measured at 2-3/4". The rugged plastic handle is stain resistant and able to be washed in the dishwasher with the open back for easy cleaning. The handle includes ambidextrous thumb studs with liner-lock construction. The knife has a nylon holster included and removable holster clip. Three different blades can be selected with the filet blade, saw blade and hunting blade.
Manufacturer: Havalon
Product Name: Piranta-EDGE
MSRP: $29.99