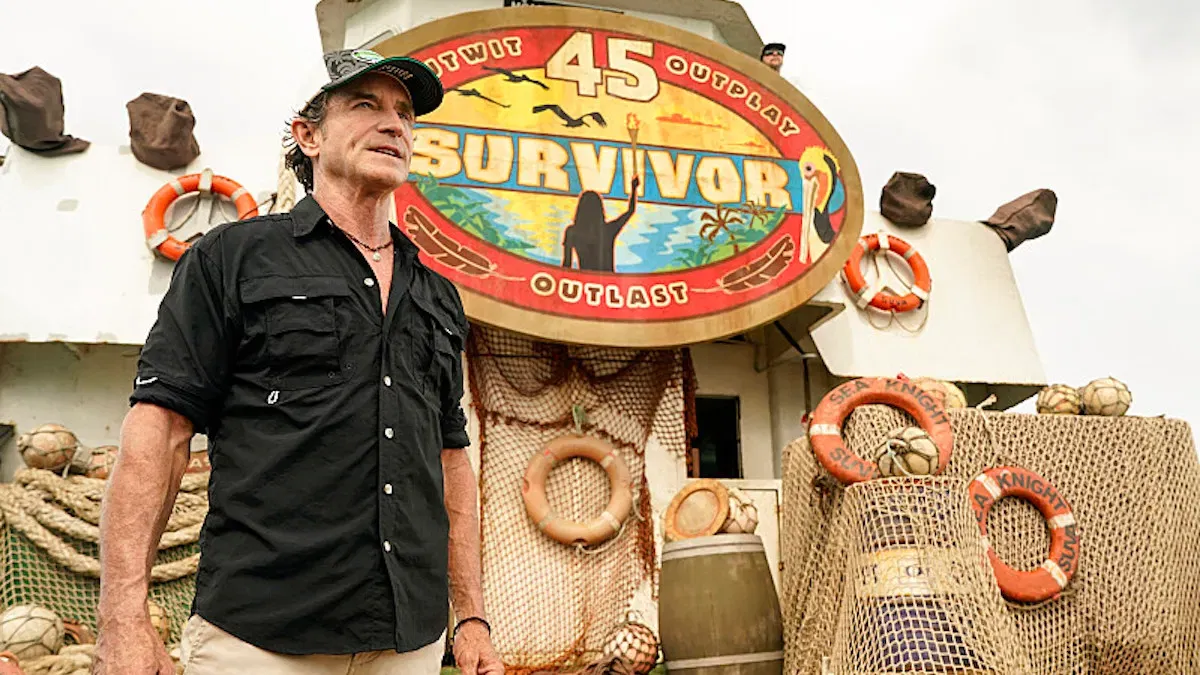 How to Watch: Survivor Season 45 Premiere
Season 45 of the popular show Survivor kicks off later this month with a 90-minute opening episode. The premiere, "We Can Do Hard Things," introduces 18 new castaways on an abandoned Fiji island "where they must learn to adapt, or they will be voted out."
The show, which launched in 2000, pits three "tribes" against each other and they compete to win prizes and earn the right to stay on the island while the losing group has to vote off a team member. Each episode brings one contestant closer to winning the $1 million prize. 
The contestants include:
Julie Alley, a 49-year-old estate attorney from Brentwood, Tennessee.
Nicholas "Sifu" Alsup, a 30-year-old gym owner from O'Fallon, Illinois.
Drew Basile, a 23-year-old grad student from Philadelphia, Pennsylvania.
Sabiyah Broderick, a 28-year-old truck driver from Jacksonville, North Carolina.
Austin Li Coon, a 26-year-old grad student from Chicago, Illinois.
Brandon Donlon, a 26-year-old content producer from Sicklerville, New Jersey.
Sean Edwards, a 35-year-old elementary school principal from Provo-Orem, Utah.
Emily Flippen, a 28-year-old investment analyst from Laurel, Maryland.
Kaleb Gebrewold, a 29-year-old software salesman from Vancouver.
Janani Krishnan-Jha, a 24-year-old singer who goes by the stage name J. Maya from Los Angeles.
Brandon "Brando" Meyer, a 23-year-old software developer from Seattle, Washington.
Kendra McQuarrie, a 31-year-old bartender from Steamboat Springs, Colorado.
Kellie Nalbandian, a 30-year-old critical care nurse from New York City.
Jake O'Kane, a 26-year-old attorney from Boston, Massachusetts.
Bruce Perreault, a 47-year-old insurance agent from West Warwick, Rhode Island.
Hannah Rose, a 33-year-old therapist from Baltimore City, Maryland.
Katurah Topps, a 35-year-old civil rights attorney from Brooklyn, New York.
Dee Valladares, a 26-year-old entrepreneur from Miami, Florida.
In press materials, the first episode shows contestants running an obstacle course and crawling through mud, rowing boats, and working some kind of pulley system.
The season 45 premiere of Survivor airs Wednesday, Sept. 27 at 8 pm Eastern on CBS and you can stream it on Paramount+.