Someone turned me on to the 21st Amendment brewery a few years ago and I've been buying Brew Free or Die ever since.
Here's a little about the brewery from their website:
In 2000, Nico Freccia and Shaun O'Sullivan founded the 21st Amendment Brewery in San Francisco's historic South Park neighborhood. The popular brewpub is now at the heart of the new city center, just south of the financial district and only two blocks from the San Francisco Giants baseball park. In addition to eight rotating taps of multiple award-winning hand-crafted house beers, the pub has been voted "Best Brewpub", "Best Burger" and "Best Happy Hour" by the San Francisco press.
Freccia and O'Sullivan met in early 1995 in San Francisco. Both had just moved from southern California to the Bay area when they heard the calling of beer. O'Sullivan, a former photographer and paralegal, "traded his suits for boots and was saved by beer". He moved to Berkeley and took a job as assistant brewer at the Triple Rock Brewery there. Freccia, a writer, actor and, by extension, restaurant professional, was also an avid homebrewer. Frustrated with the lack of beer culture in the L.A. area, he moved to San Francisco and began writing for the Celebrator Beer News, the west's largest beer publication. Freccia and O'Sullivan met, became friends and, while sitting together in a summer class on brewing science at UC Davis, hatched their plan for what would become the 21st Amendment.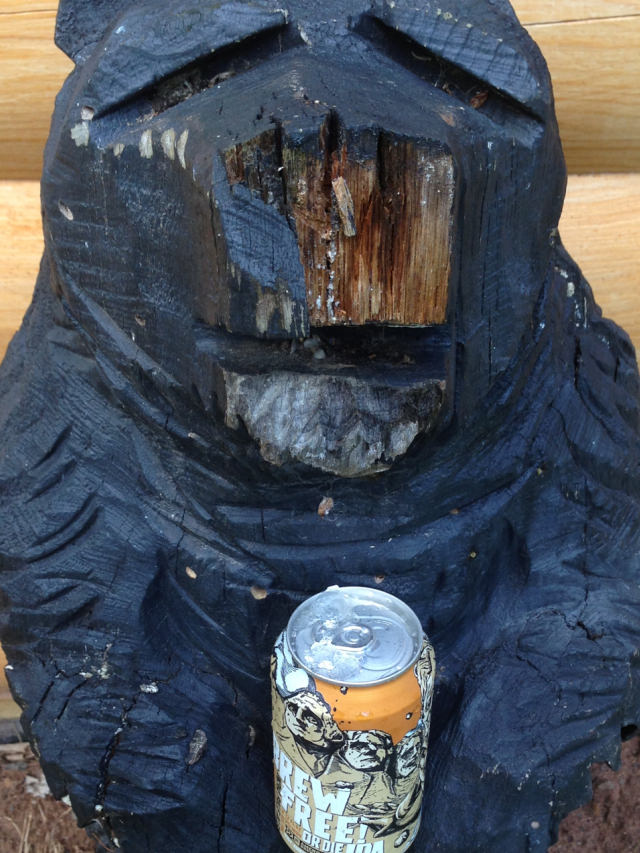 Brewery: 21st Amendment Brewery in San Francisco, CA.
Beer Name: Brew Free Or Die

Style: Golden IPA
ABV: 7.0%
Style: Golden IPA

Tasting Notes: Brew Free Or Die is one of my favorite IPA's. It's a fairly aggressive on the front end, much like a Surly Abrasive. The bite is a bit piney but still has a very clean finish. It's bitter, but not too bitter. For reasons I can't quite put my finger on it makes an excellent campfire brew.