LifeStraw Products
For our gift guide, we personally tested each of LifeStraw's products, drinking from the grimiest ponds and streams we could find around the 50 Campfires basecamp.  We were amazed at the easy functionality of each filter, and the clean-tasting, odor-free water that each product produced.  As we used each product, it quickly became clear what a game changer the LifeStraw products are, not only adding convenience to any camping trip, but literally providing a lifesaving option if things take a turn for the worst.
Not many things can ruin a camping trip more quickly than contaminated water, and filtering out the dirt and sand from that jug you pulled straight out of the lake doesn't even begin to remove creepy crawlies like bacteria, protozoa and viruses. There are a variety of options out there that can take care of filtering and purification, including fuel-dependent boiling, foul-tasting chemicals and slow hand-pumped filtration, but the options we like most here at 50 Campfires are the products from LifeStraw.
Available in a range of options that can handle every situation from backpacking to base camp, LifeStraw products are designed to meet the demand for clean water in places that need it most, providing an easy option for the 780 million people worldwide who don't have access to safe drinking water. While the situations you face when adventuring in the great outdoors may be less extreme than some of the things the folks at LifeStraw had in mind, you can rest easy knowing that each LifeStraw product meets EPA standards for water filtration without moving parts, batteries or chemical aftertaste.
Not only do LifeStraw products work great and keep our water clean, LifeStraw also makes an impact where it matters most, in the developing world where 2.5 million kids miss school each day due to waterborne diseases. For every LifeStraw product purchased, one school child in the developing world is provided with clean water for an entire year. You can learn more about how LifeStraw makes an impact through their Follow The Liters program at buylifestraw.com/follow-the-liters.
LifeStraw Original

Drink directly from your water source, or from any container, with this ultra-light filtration option.
Weighs only 2 ounces, making it ultra-portable and perfect for stowing in your pack.
Designed for backcountry water, and filters out 99.9999% of waterborne bacteria and 99.9% of waterborne protozoa.
Filters up to 1,000 liters, or 264 gallons.
$19.95 Learn more
LifeStraw Go

From the river to the lake, simply fill up the water bottle, screw on the lid and drink clean filtered water through the mouthpiece.
Filters out 99.9999% of waterborne bacteria and 99.9% of waterborne protozoa.
Weighs 5.9 ounces, perfect for backpacking on the trail.
No chemical aftertaste from iodine or purification chemicals.
$34.95 Learn more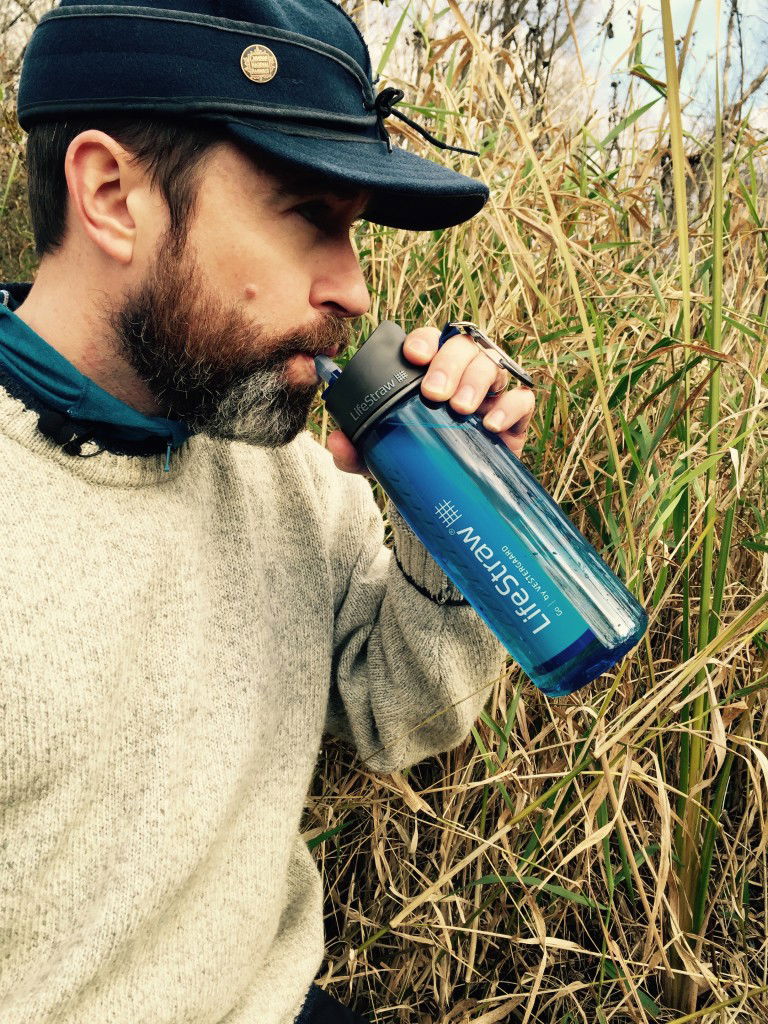 LifeStraw Mission

Fill the roll-top reservoir and let the gravity-powered water purifier remove virtually all virus, bacteria and protozoa.
Perfect for your campsite, purifies 18,000 liters, or 4,755 gallons of water.
Roll-top reservoir available in 5 and 12-liter options.
Filters 9-12 liters per hour.
$119.95 Learn more
Manufacturer: LifeStraw
Product Name: LifeStraw Products
MSRP: $19.95 – $119.95