The only way I can describe Kungsleden, a Swedish long trail that extends into the Arctic Circle, is that it's the trail of dreams. On a five-day trek last August stretching 70 miles from Nikkaluokta to Abisko, I drank directly out of rivers and streams, waltzed along boardwalks that made easy work out of miles of scree fields, and ended most evenings with a swim in Arctic waters or a sauna session at a wilderness mountain hut. Thanks to Sweden's Right to Roam, I pitched my tent wherever it made sense, and thanks to endless summer days, I hiked well into the evenings and barely needed a headlamp.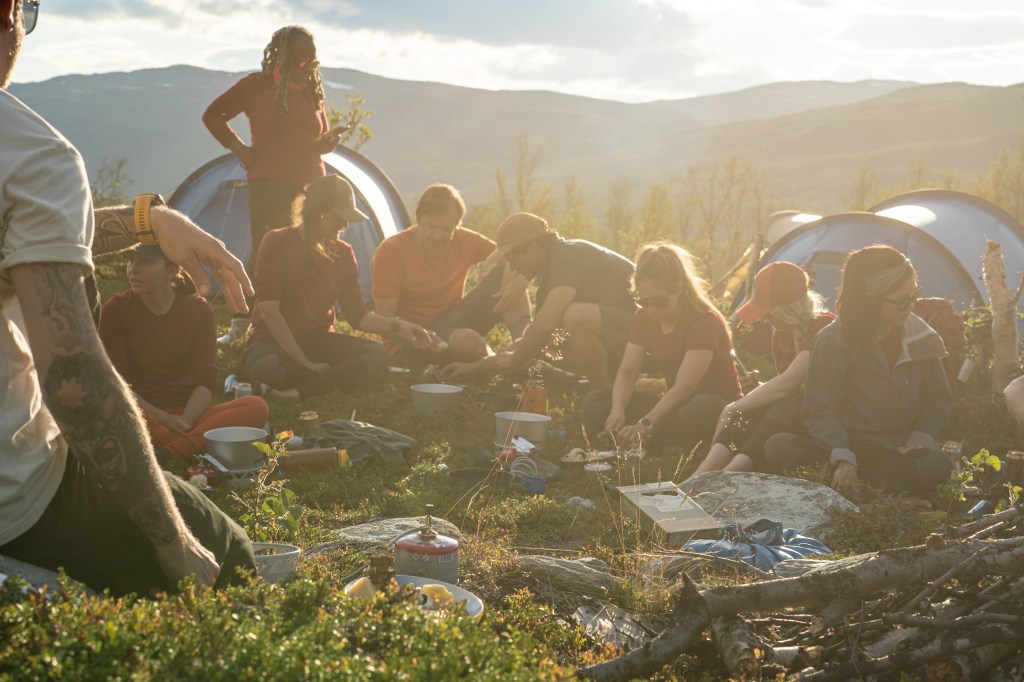 Trekking so far while carrying a 30- to 35-pound backpack with all your food and equipment may sound like a lot if you've never done it. And it is—even for an experienced backpacker, Kungsleden can be exhausting even if it's worth every muscle ache and blister. But if you're curious about wilderness experiences where you can get completely off the grid and you're willing to try something new, it's hard to dream up a more idyllic journey.
The Trail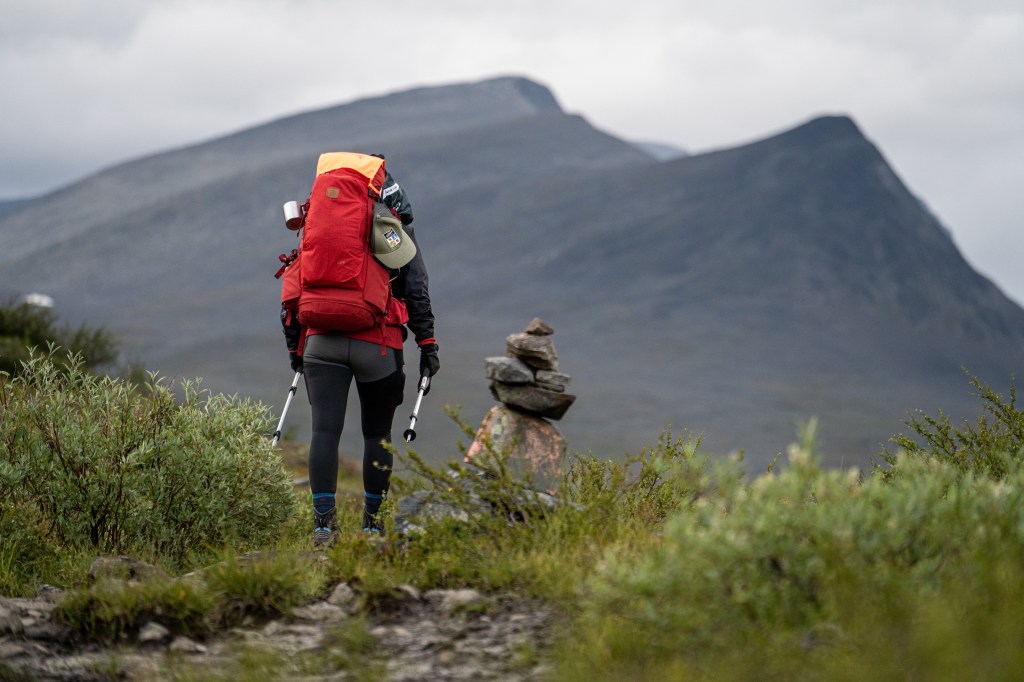 Kungsleden, also known as the King's Trail, spans 249 miles in total from Abisko to Hemavan. I hiked a 70-mile stretch of the trail last summer for the Fjällräven Classic, an annual social backpacking trip with over 1,500 participants. Along the way, we stopped for reindeer burgers at a backcountry eatery called Lapdonalds, swam in Arctic rivers and lakes, and warmed up in trailside saunas operated by mountain huts. As far as hiking conditions go, I've never seen a better-maintained trail, nor one so perfectly devoid of litter in spite of being massively popular. There was always someone to talk to when I felt chatty, there was always scenery worth marveling over, and in August the sun only barely set between 9:30 p.m. and 4 a.m.
Ideal for Beginner Backpackers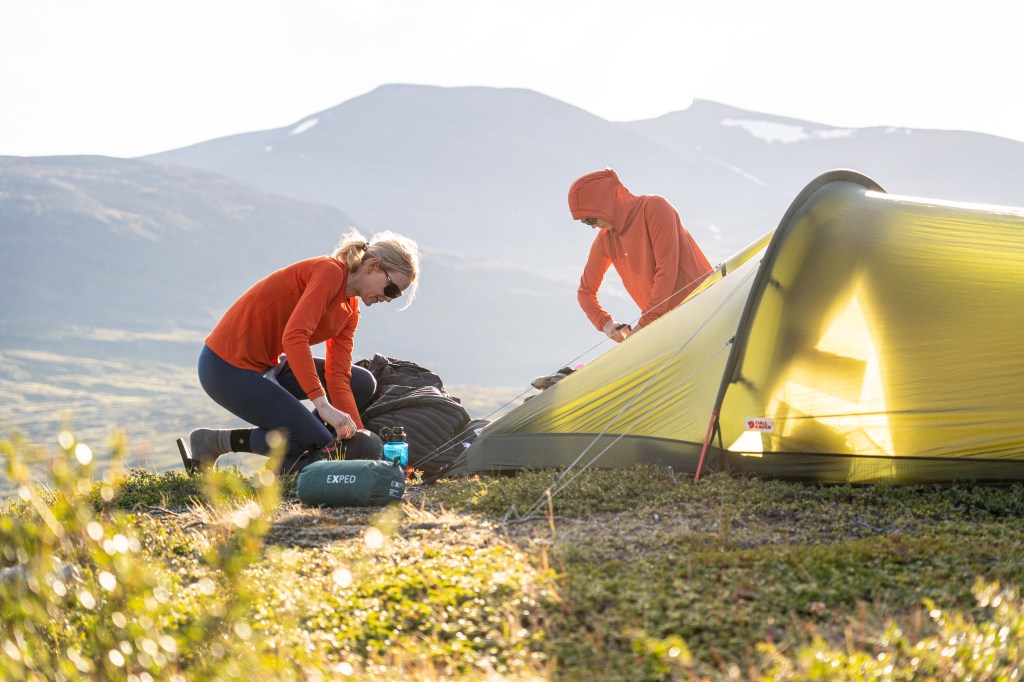 If you've never been backpacking before, the Classic is a good place to get started. You'll be able to pack lighter than you normally would thanks to resupply sites for meals and snacks along the trail. There's an abundance of fresh, clean water sources—so clean you don't even have to filter it—which also really cuts down on the amount of water weight you have to carry. But the biggest draw for a beginner hiker is that you'll be in good company. Last year, over 1,500 people hiked the Classic over the span of the same week, which means you can easily make new friends along the trail, and help and encouragement are never far away if you get into trouble.
How to Plan Your Trip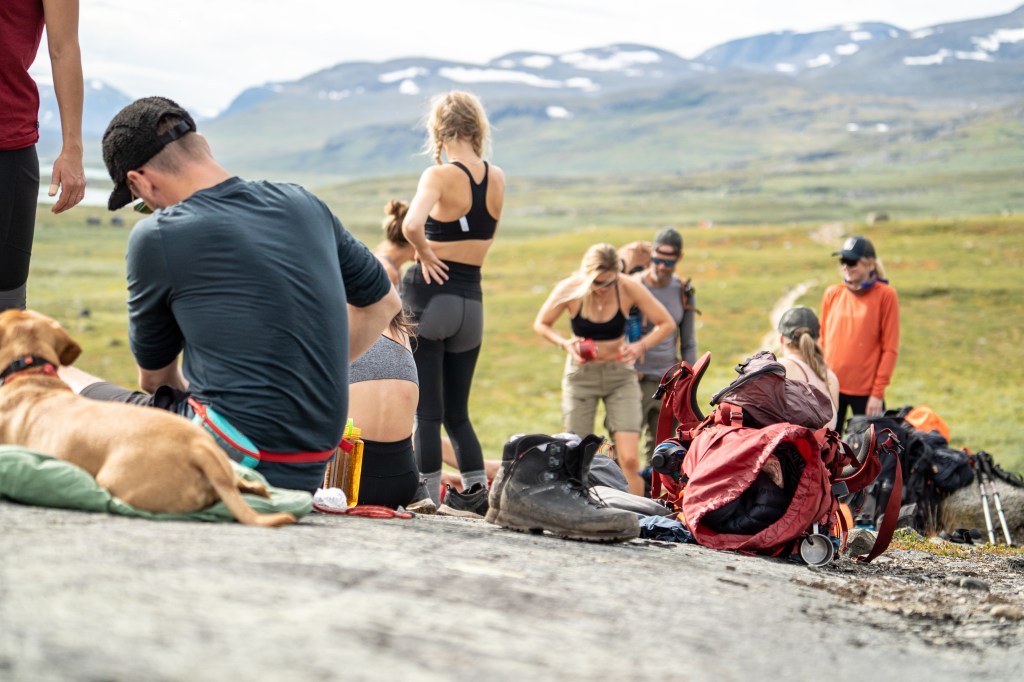 You'll find mountain stations and huts along Kungsleden with varying degrees of services. Some have bunk rooms and/or hotel-style rooms, restaurants with hot dinners and breakfast buffets, and wifi. Others are a bit more primitive yet still stock an impressive range of backpacking meals, snacks, and sweet treats for the trail.
Sweden has the Right to Roam baked into law, which means people can hike and camp basically anywhere they want, even on private property, as long as they're being respectful of the nature, land and the families who live on it. So, you can pitch your tent anywhere alongside the trail, which means you can hike at your own pace and be as leisurely as you'd like if you have the time to spare.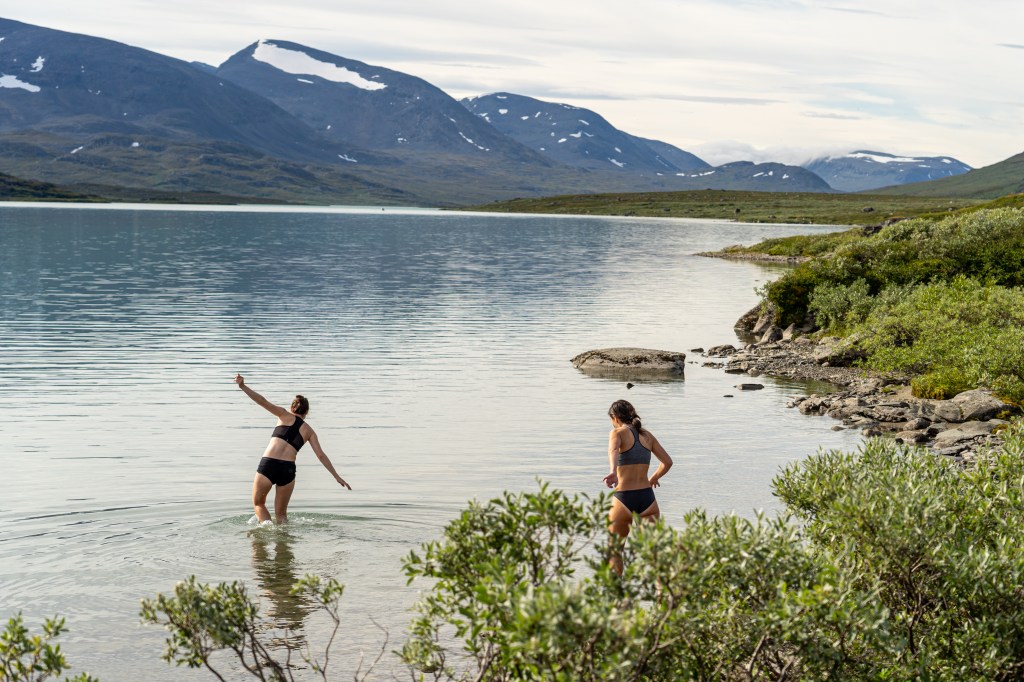 If you're an experienced backpacker, have a gander at the trail map and see how far you can get within your vacation time. If you're looking for a taster, or if you're not quite ready to venture into wilderness camping yet, check out the mountain stations and mountain huts along the trail and consider booking bunks or rooms for a three- to five-day stretch along the trail—plenty to give the trail a proper go without getting completely out of your comfort zone.
Booking a Spot on the Fjällräven Classic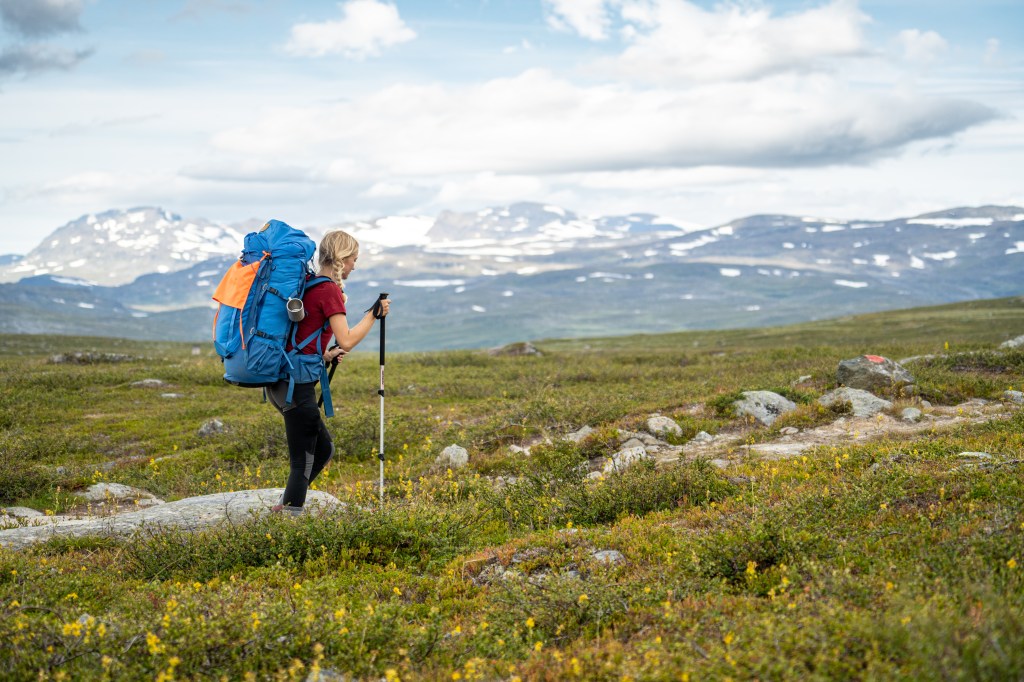 If you've never done a backpacking trip like this before, going during the Classic is a great way to challenge yourself on a moderate trail that requires more endurance than technical skill. It's also a way to push your limits while surrounded by helpful people of all experience levels. I've been backpacking for just about 10 years now, usually one or two short trips per year on average, and I found the environment to be incredibly supportive and encouraging. I hiked with a group guided by Johanna Ankarloo and learned so much from her about blister care, muscle recovery, and general trail first aid along the way. I also enjoyed having something to share with less experienced backpackers in our group, which made me realize how far I've come from my first-ever backpacking trip in college, when a friend and I borrowed a tent that was far too big and heavy, so we left a few of the poles and stakes behind to save on weight (this did not turn out well for us).
This year, the Classic runs from Aug. 11 to 18. It costs about $250 to participate, which includes bus transfers from the airport or train station in Kiruna, luggage transport from the start to finish line, all of your backpacking meals and camp stove fuel for the trip, and a few little extras and surprises along the way. For example, at one of the checkpoints where we stopped to camp for the night, we were greeted with freshly made pancakes. At another, we found lingonberry juice and brownies. Like I said: Dreamy. Absolute trail magic, and I'd do it all again without hesitation.