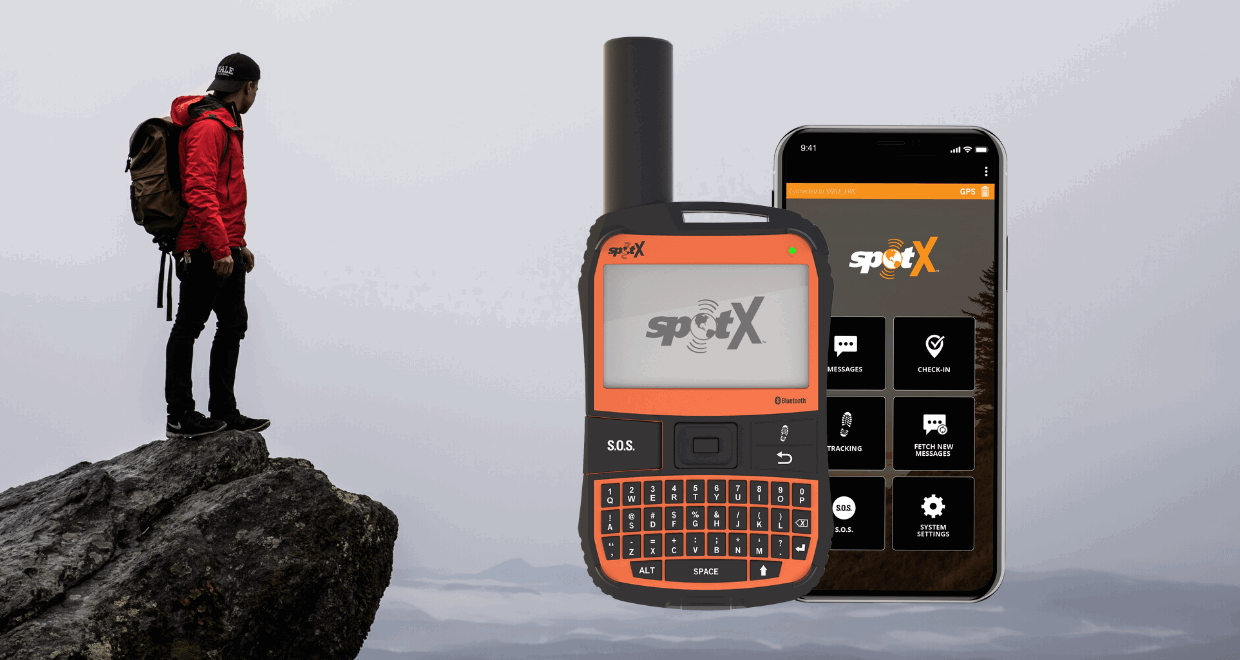 New SPOT X Now Connects With Bluetooth
The SPOT satellite messengers have rescued 6800+ people in the last ten years.
That's no small number, thanks to satellite messaging. Relying on a cellular signal when you're hiking isn't a foolproof plan. The Spot X communicator uses GPS satellites, which means that you can signal for help without relying on cell towers.
The latest version is a SPOT X with Bluetooth, and it makes sense. We use our phones all the time, and we're comfortable with them. On the trail, we're snapping pics and shooting video, so the phone is always close at hand. Opening up the SPOT X app to send a quick message letting loved one know where we are is more natural than navigating the screen on the SPOT X device, simply because we're more accustomed to it.
SPOT X Features
Messaging – you can send messages to any cellular number or email anywhere in the world. You can also customize 14 predefined messages for quick check-ins on the trail.
Tracking – select from 2 1/2, 5, 10, 30, or 60-minute intervals so friends can follow your progress on a Google Maps interface.
Compass – Set waypoints in advance and navigate to them via the smartphone app or the device itself.
SOS – We like this feature a lot. There is a small hatch on the Spot X that reveals a red button. One push and help is on the way.
Post to social – Social media accounts can be easily linked to share your trip progress with your followers.
Check-in – Quick updates are easy, so you can focus on your hike vs. fiddling around with the device.
The SPOT X with Bluetooth currently retails for $199.99, and monthly plans start at $11.95. It's a feature we're looking forward to testing. The idea of clipping it to a backpack so we can interact with only one device is appealing. The possibility of the unexpected is present in every outdoor adventure, and making it even easier to stay in touch is a smart way to hit the trail.
Buy Now