Headlamps are one of those products that are incredibly important when you need them but you probably take them for granted. I know I have. That is until I got into a situation where I really need one but my headlamp did not work properly. There is nothing worst than being caught in the dark without a proper lighting system. We spend a fair amount of time outdoors at night and have really enjoyed having the Olympia Ex230 with us. Let's get into what we liked most about it.
Functionality: The Olympia Ex230 headlamp is packed with functional features that really set it apart. With a red LED light on the back of the battery case, you will have added safety when running, biking, or walking at night. The Ex230 also has four lighting modes (high-medium-low-strobe) to fit exactly what you are doing and how much ambient light you have. It also has an LED focus control to move the light focus from flood to spot. The slider controlling this feature is functional and easy to use.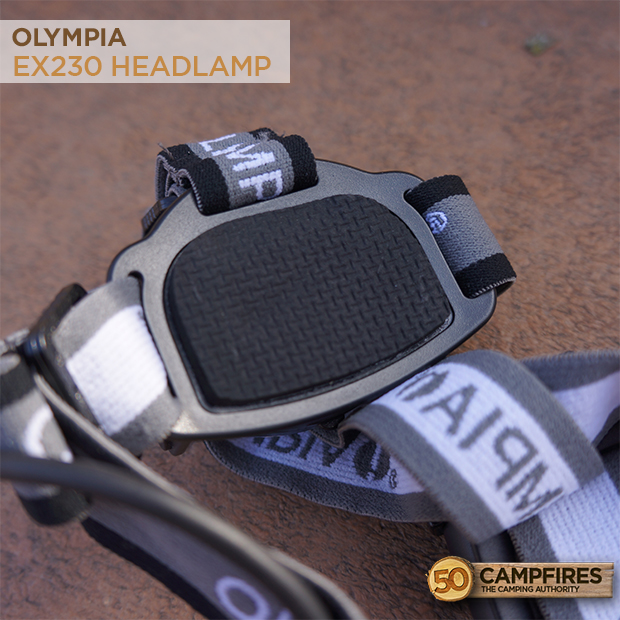 Durability: The Olympia Ex230 is impact resistant to one meter so while you don't want to drop it from the top of a building, you also don't have to baby it. It is also water resistant with an IPX-4 rating. Taking it out in the rain is no big deal to this headlamp.
Weight: At just under 7 ounces (with batteries), it can certainly be considered lightweight. The EX230 is also well balanced when you wear it. The position of the battery pack on the back of your head distributes the weight nicely so you don't feel like you are going to tip forward. It also stays securely in place while wearing it.
Value: The value of being able to see what you are doing outdoors at night cannot be underestimated. This headlamp provides you with an ultra-bright 230 lumens in a lightweight, easy to wear unit. It is a great value for anyone who spends time outdoors. And at under $50, it won't break the bank. Check out the Olympia website for more information and to check out their full line of lighting products.