The Best Outdoor Lighting Options to Brighten Up Your Camping Game
One of the best parts about going camping is unplugging from the world for a weekend and spending time in the wilderness. For us, watching the stars and locating different constellations, or sitting by the campfire with your fellow campers are some top ways to spend your evenings.
However, if you want to take on some other campground activities at night that may require a little more light, here are some great options at a variety of budget options.
This post contains affiliate links. Outdoors.com may earn a commission when you make a purchase through these links. Thank you for your support.  
For the Luxurious Campers 
With a maximum light output of 800 lumens, this gas-powered lantern lasts up to 20 hours. Made with a 2-mantle design, this lantern will offer steady, consistent light that reaches up to 22 meters (over 72 feet). Whether you choose to leave the lantern on the table or hang it, this lantern is All-Season Strong. The Coleman Power House Lantern works best with Coleman Liquid fuel or unleaded gasoline.
Offering a powerful white light when you're out at the campsite, the electric Ledlenser uses Smart Light technology, allowing you to adjust the brightness levels. This lantern has a long battery life and won't cause a glare when you're reading or working. With temperature control, you won't have to worry about the lantern overheating. It's also easy to find in the dark due to the fluorescent elements and because it's rechargeable, you'll save on batteries.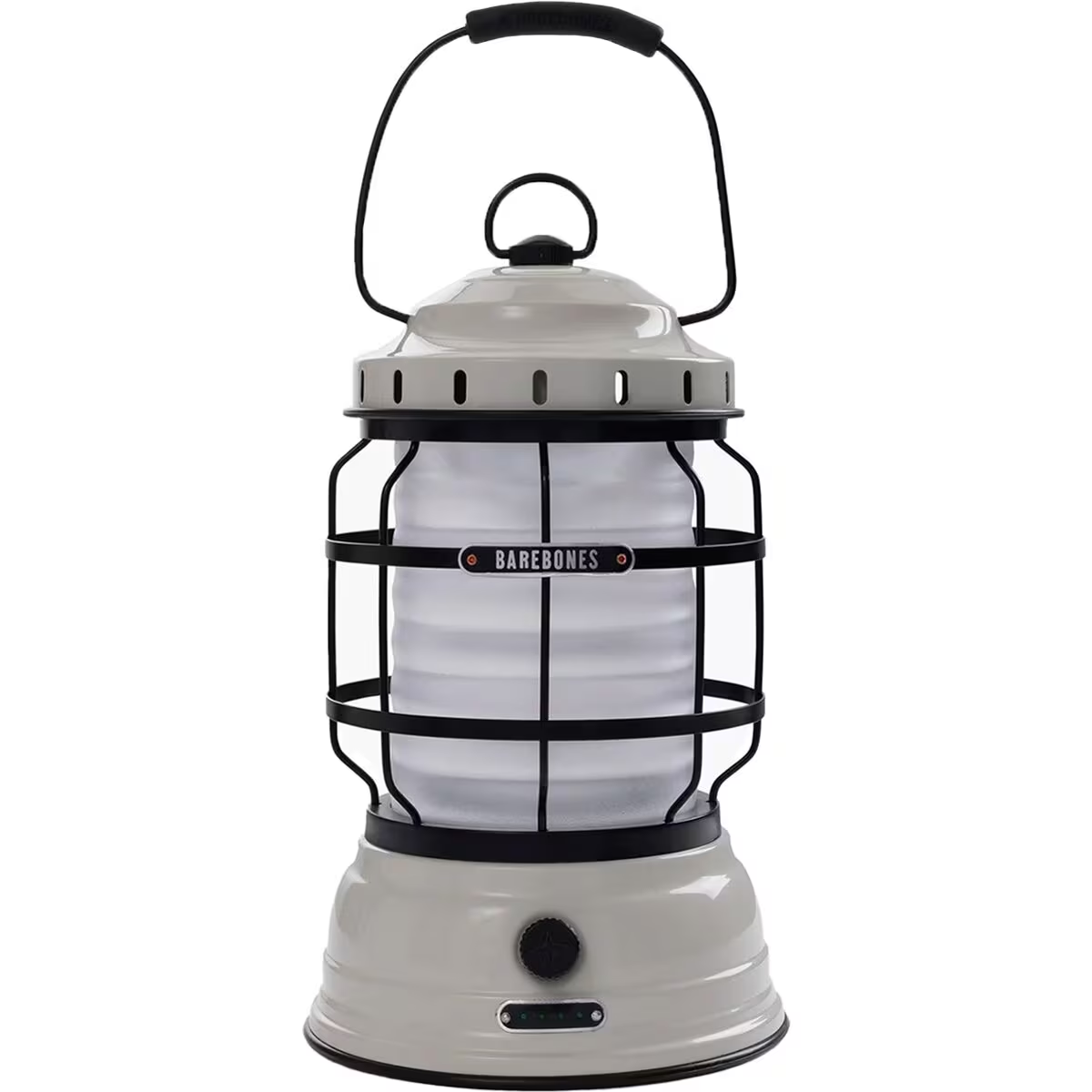 This vintage-inspired lantern offers modern lighting with a beautiful and elegant look. The lantern has rechargeable two lithium-ion batteries that will provide you with up to 80 hours of illumination. Made of stainless steel and rubber, this lantern is ready for any adventure you'll take it on. The lantern comes with an easy-grip handle and has a USB charging port for when you need to recharge before the next trip.
When you're looking to light up the campsite a little more, try some string lights. These solar-powered lights from MPOWERD can shine for up to 40 hours and offer 3 light modes. With 44 feet of light and 20 shatterproof bulbs, these lights can be removed from the charging port and can be turned off easily in two seconds. These lights are water-resistant and rechargeable making them a great option to bring with you to camp to enhance the experience and make your temporary housing feel like home.
For Budget-Friendly Campers
These lanterns by Goal Zero can turn any campsite into a party with this crushable solar lantern. Lasting up to 35 hours, this collapsible lantern can be easily charged outside at the campsite. This lantern is super light and easy to pack, making it a great option for any backcountry camping you might be doing where you need to use as little space as possible.
Providing uniform luminance and no glare, this two-in-one camping light will illuminate the campsite or help you get where you need to go, depending on how you use it. With rechargeable batteries, this lantern lasts up to 24 hours. This camping light is compact in size and lightweight making it easy to carry and store afterward. The best part? This light is made to take a beating. The lantern is waterproof, shockproof, impact-resistant, and lightning-proof.
Made with ripstop polyester and LED lights, these camping lights will bring a comforting, soft light to the campsite when you're in need of it. Offering full light or flickering, these camping lights take three AAA batteries and can be recharged using a USB port. The nylon back works to store the light as well as being the lantern for the string lights inside to stay compact. Make sure to use the clip when you're hanging the lantern.
The KIZEN Solar Lantern is a great addition to your camping gear and is great to have in an emergency preparedness kit. When collapsed, this lantern is the size of a hockey puck and doesn't require electricity so if you lose power at home, you can keep your space illuminated. For the campsite, this lantern has three settings; high, low, and SOS. The KIZEN lantern will illuminate the path back to your campsite when you need it most. 
With 200 lumens this adjustable lantern offers great versatility no matter what you're looking to do at camp. You'll need three AAA alkaline batteries and you'll have access to full-spectrum colors and light modes. With a double hook fastening, you'll be able to hang your lantern in your tent or camper when you need a little extra light at the end of the night. This lantern can withstand splashing water