Pennsylvania Fish and Boat Commission is holding "Family Fishing Festivals" at various state parks to introduce families to the sport in May and June. "The programs are a convenient way for families to learn fishing skills and enjoy the sport at no cost," said Carl Richardson, PFBC Education Section manager.
The program is open to all ages, including children ages 5 and up. The PFBC is waiving the fishing license requirement for registered participants age 16 and older during the program. The PFBC is contributing equipment, bait and tackle.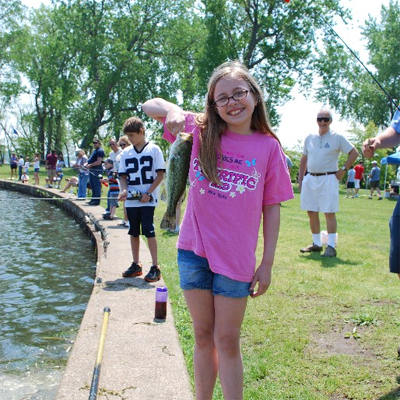 York County, a fishing festival will be held Monday, May 5, from 9 a.m. to 1 p.m. in the Gifford Pinchot State Park. Participants will meet at the park's Conewago Day Use Area, Alpine Road, Lewisberry.
Preregistration
is required.
In Cumberland County, the festival will take on a trout fishing theme at Fuller Lake in the Pine Grove Furnace State Park Tuesday, May 6, from 5:30 to 8 p.m. Preregistration is required.
In addition to the festivals, Pennsylvania offers Fish-for-Free Days on Memorial day May 26, 2014 and Independence day July 4, 2014. Anyone, resident or non resident, are allowed to legally fish without a fishing license on any waterways in the state of Pennsylvania – other fishing regulations still apply.