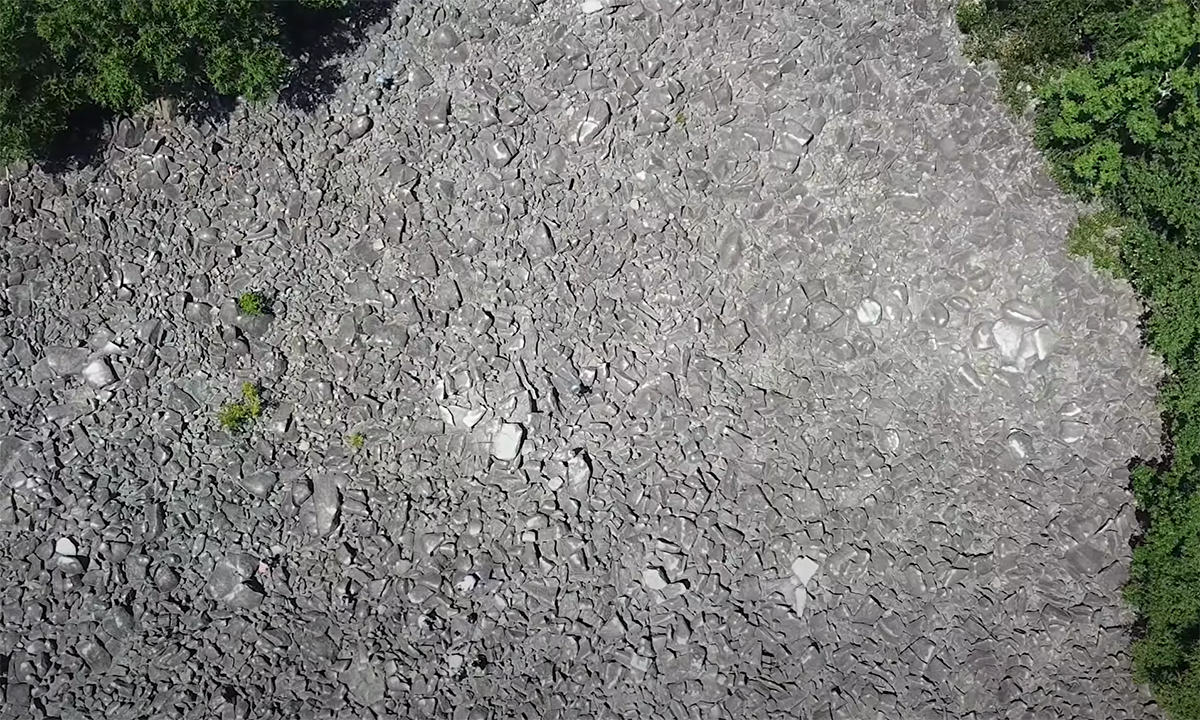 Head to Ringing Rocks County Park to Hear Rocks 'Sing', and Don't Forget Your Hammer
Pennsylvania is home to the northern end of the Blue Ridge Mountains and a number of wonderful historic sites. It's also full of farmlands, well-known sports teams, and chocolate. If you're looking for a unique and unforgettable Pennsylvania experience, though, plan a day trip to Ringing Rocks County Park, and don't forget your hammer.
Located in Bucks County, Pennsylvania, Ringing Rocks Park is on Ringing Rocks Road in Upper Black Eddy, Pennsylvania. The park is 132 acres and home to Bucks County's biggest waterfall. The boulder field is seven acres in the middle of a forest, and the rocks are estimated to be over 10 feet deep.
What makes this boulder field unique is the rocks' distinct ringing sound when struck by a hammer. In fact, there are only a handful of these kinds of boulder fields in the world, making Ringing Rocks an extraordinary place.
About one-third of the boulders ring at a frequency high enough for human ears to hear, making for a fun guessing game when you arrive at the field. A group of scientists in 1965 proved that even rocks that don't produce an audible ring sound are still ringing, just at a frequency that's inaudible to humans. As for why the rocks ring, no one knows for sure, but one theory has to do with the boulders' high iron levels.
The rocks have been in this park for an astounding 200 million years. Many of the rocks are showing wear from years of being hammered, but they still ring, making the area sound like a bell choir. When you visit Ringing Rocks County Park, wear closed-toed shoes, and, of course, BYOH—bring your own hammer. Also, keep in mind that it's illegal to take rocks home from this special place.
Would you visit Ringing Rocks County Park to hear the boulders "sing"? Tell us in the comments below.