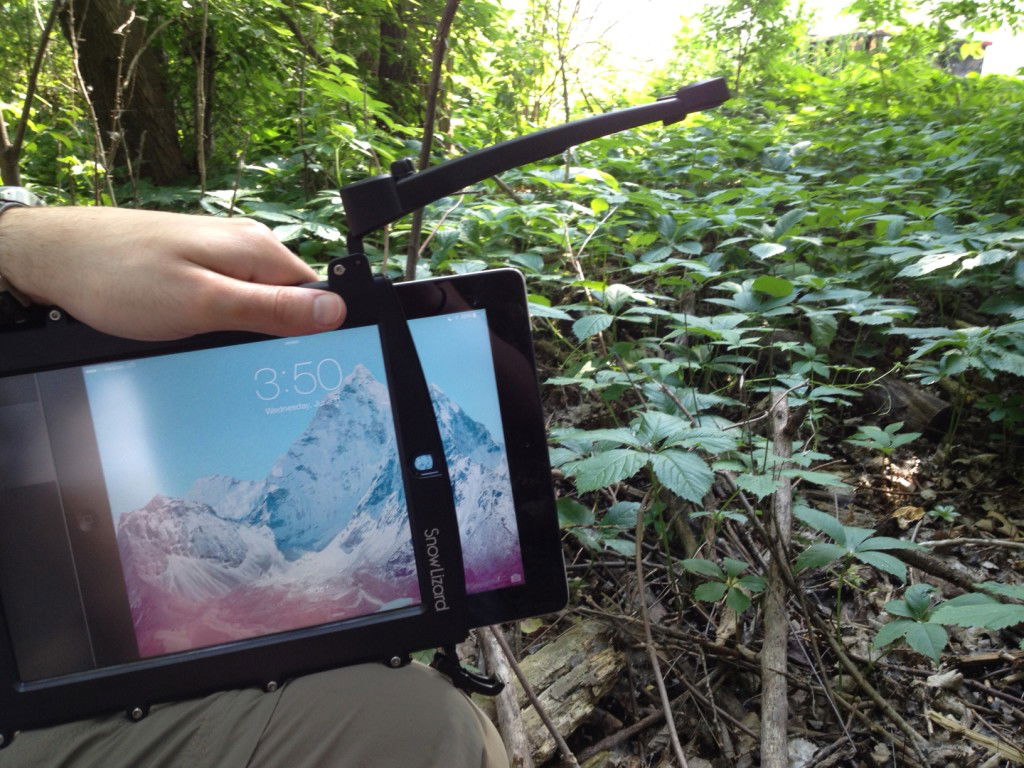 Snow Lizard SLxtreme iPad 4
When we go out camping today, we are a little spoiled and like to bring a lot of unnecessary electronics with us like the iPad. It's ok, we all do. How do you keep the iPad dry, clean and safe from all the elements of the outdoors? Snow Lizard had all this in mind and more when they designed the SLXtreme iPad 4. This is the only waterproof, battery-boosting, rugged, mountable iPad case is the world!
The Snow Lizard SLXtreme iPad 4 case is made from polycarbonate that lets you drop your iPad from six feet safely. My favorite feature is being able to take this case underwater up to six feet to take some underwater photos. It has 10,200 mAh to almost double your battery life. You can share that power with other handheld devices through the USB and mini USB ports on the bottom of the case. That is enough power to charge an iPhone five times. Four screw holes in the back lets you mount to many universal mounts available. The best feature is how easy it is to get your iPad in and out of the case with the double lock-style clips and tab to help pull it out. If you wan to keep your iPad Powered and protected the Snow Lizard SLxtreme iPad 4 case is for you.