Tasty Trail Bites: Sidecars And Salmon
I love exploring new trails. So much so, that I've almost completed 60 Hikes Within 60 Miles Of Minneapolis, a wonderful book by Tom Watson. One of my favorite things to do is to take a break halfway to enjoy some good food and drink. When paired correctly, very simple items can be an absolute delight to consume. I generally start with a flask of something tasty and then pair a few simple items from there. On this particular day I was in the mood for a classic sidecar. This is an easy, three ingredient sipper that you can make in a few minutes.
Simple Sidecar Cocktail
This recipe has been adjusted to fit my 7 oz Stanley flask perfectly.
Ingredients
4 oz Cognac
1.5 oz Cointreau
1.5 oz fresh lemon juice
Instructions
Mix ingredients and shake until chilled. Add to your favorite flask.
Cognac is a complex spirit that is relatively strong when compared to others. A great pairing here is something that will tone down the spirit-forward flavor by bringing some balance to the situation. Because the acidity of Cognac goes great with meats and cheeses, I decided on salmon and a triple crème cow cheese. The latter might not be the easiest to find, but if you can get your hands on some it's worth the trouble. Throw a light, crispy cracker in the mix and you're in for a rare treat on the trail.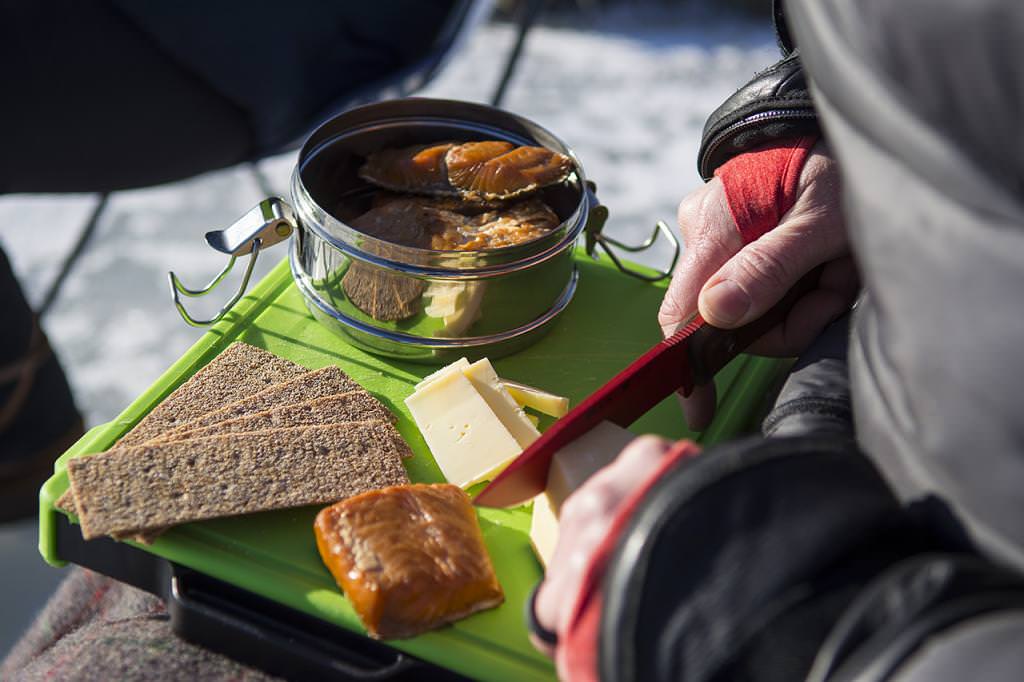 There is one last thing you'll need to properly enjoy this culinary delight: somewhere to relax. You can bring this kind of deliciousness along and not have somewhere to chill. Lately I've been bringing two of the Travel Chair Joey C-Series along for the ride. They're surprisingly comfortable for their size, and have a nice classic look to them. They set up in seconds and make all the difference in world when it's time to indulge in your tasty trail bites.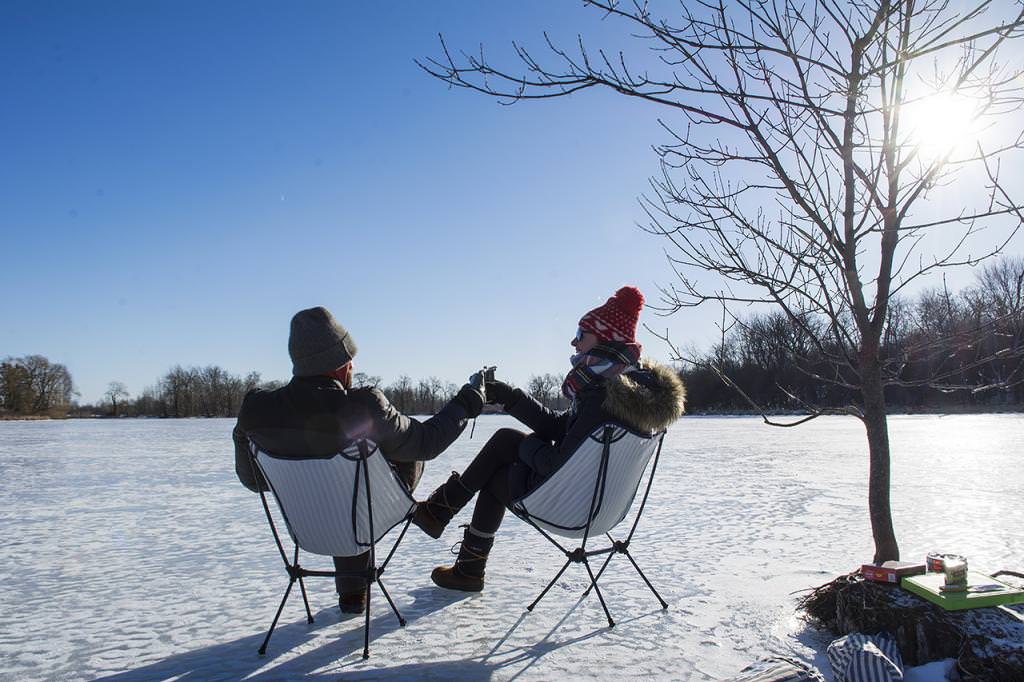 http://gph.is/2jsLAd0
(Someone was really enjoying the Sidecar)