The teardrop camper design became popular in the 1930s and remained popular until the mid-60s. Now there has been a resurgence in interest in this design because of the mobility and the fact almost any size vehicle can pull them around. A number of companies have popped up in the last 20 years to provide you with a variety of teardrop campers from which to choose.
Casual Turtle Campers – Hatchling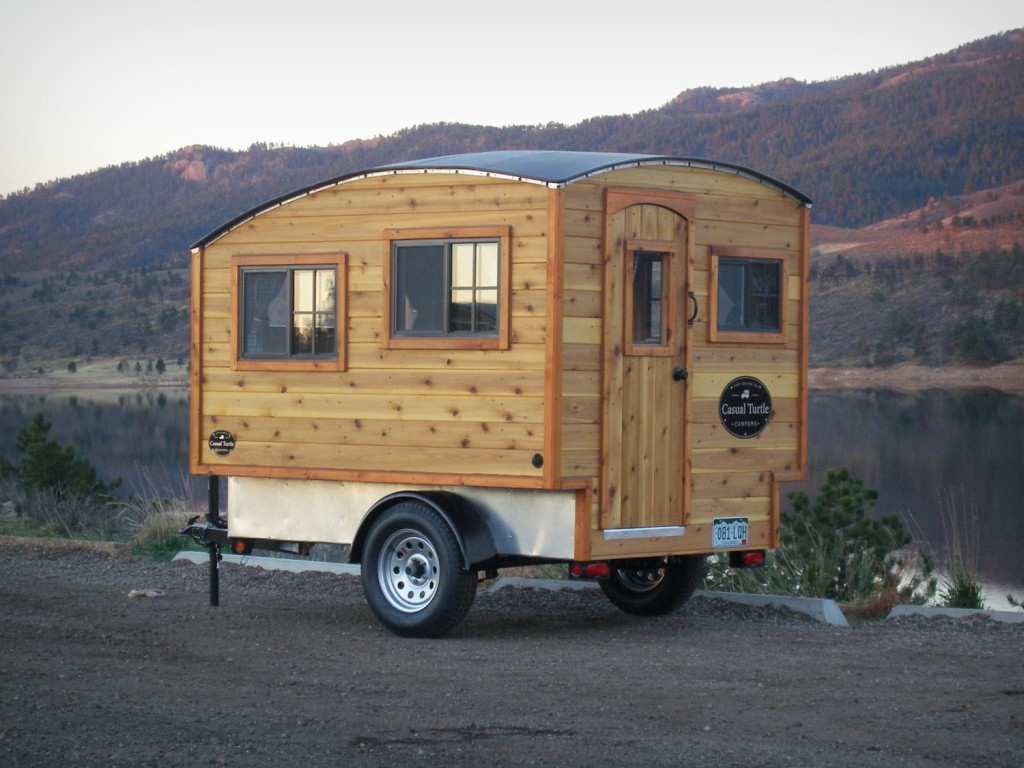 Based in Fort Collins, CO, Casual Turtle is decidedly different from the crowded camper market. Their campers look like a cabin or a really sweet-looking ice-fishing house rolling down the highway. The Western red cedar they use in 100% of the exposed exterior of their campers looks beautiful. Tow one of these trailers and everyone will think you're an expert carpenter because they're so unique and rustic looking. Every camper is customizable with interior amenities and storage. Stand out from the fiberglass crowd and show up to your campground in style with the Hachling by Casual Turtle.
Silver Tears – Woody Camper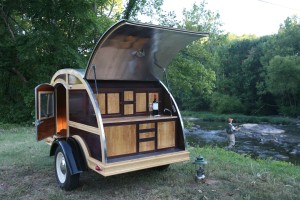 The people at Silver Tears don't mess around with cheap parts. Every camper is custom-made with beautiful wood exteriors and interiors that simply cannot be matched. If you're in the market for something that will turn heads, this is your teardrop. The customizations available for these teardrops are nearly limitless. Designed and manufactured in Roanoke, VA you can have your designs in either a 4x8ft or 5x10ft design. If wood is your thing, check out the Woody Camper by Silver Tears.
Extreme Teardrops – Helium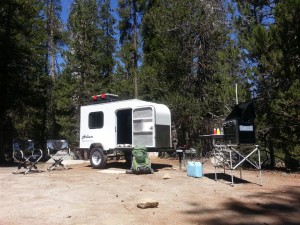 Looking for a camper that will go just about anywhere with just about any car, truck or SUV? The Helium features an outstanding price point, versatility and simplicity. The fact that it's only 675 lbs is a selling point for a lot of people who drive smaller vehicles. They call themselves the "makers of the toughest trailers in the world." Looking at their designs and their desire to supply adventure-oriented products for on-road and off-road adventurers, we can see why they make that claim. Look into this camper if you want a relatively inexpensive and extremely durable camper that can really take a beating.
SylvanSport – Go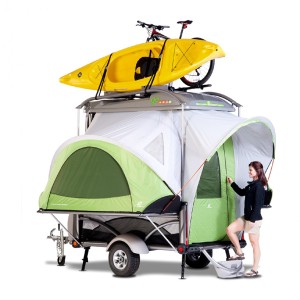 The SylvanSport Go is the Swiss Army Knife of camping trailers. While not technically a teardrop camper this popup camper deserves some recognition for the sheer versatility of its design. You can use the SylvanSport Go to haul a ton of stuff out to the campsite from bikes to kayaks to a whole trailer full of firewood. The camper portion is tucked inside the roof of the trailer so you can haul your big stuff inside, such as an ATV or dirt bike to your destination. After you unload the camper tent hybrid and fold out the sides, there is a spacious area for sleeping or hanging out in the rain. Weighing in at only 840lbs, you can haul this thing with just about any car, truck or SUV. SylvanSport gets two thumbs up for this truly inventive design that's useful even when you're not camping.