Light and smoky, this campfire blackened salmon will have your mouth watering! Abandon hot dogs and burgers and branch out when you plan your menu for your next campout.
This incredible salmon dinner is ridiculously simple to prepare! With just a handful of ingredients, you can whip up a satisfying meal that's a step up from your average campfire fare. Follow these easy steps for success: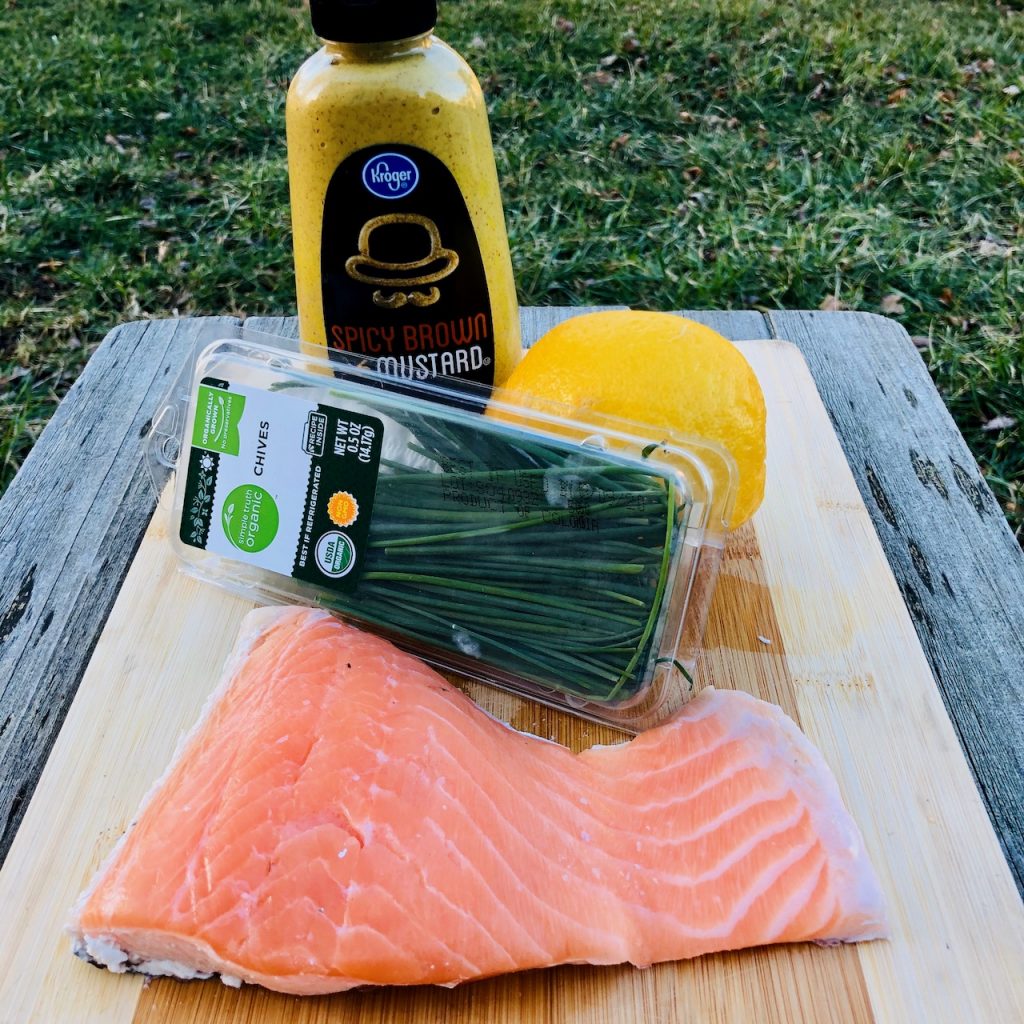 Pickup two fresh salmon fillets from your local market or deli
Season generously with pepper and salt
Use heavy-duty foil to line your grill rack
Rather than forming a foil packet, cook salmon openly on a castiron skillet over the fire
Flip halfway through to cook evenly on both sides
I always opt for fresh salmon filets because they have a richer flavor than previously frozen fish and the texture works much better for campfire cooking. Previously frozen salmon tend to be thin and burn easily.
I love how the campfire does all the work, infusing the salmon with a delicious smoky flavor. Depending on how lightly I pack for our camping outing, I may serve the blackened salmon with a simple salad or if I pack my camp stove, I make a quick box of pasta to pair with it.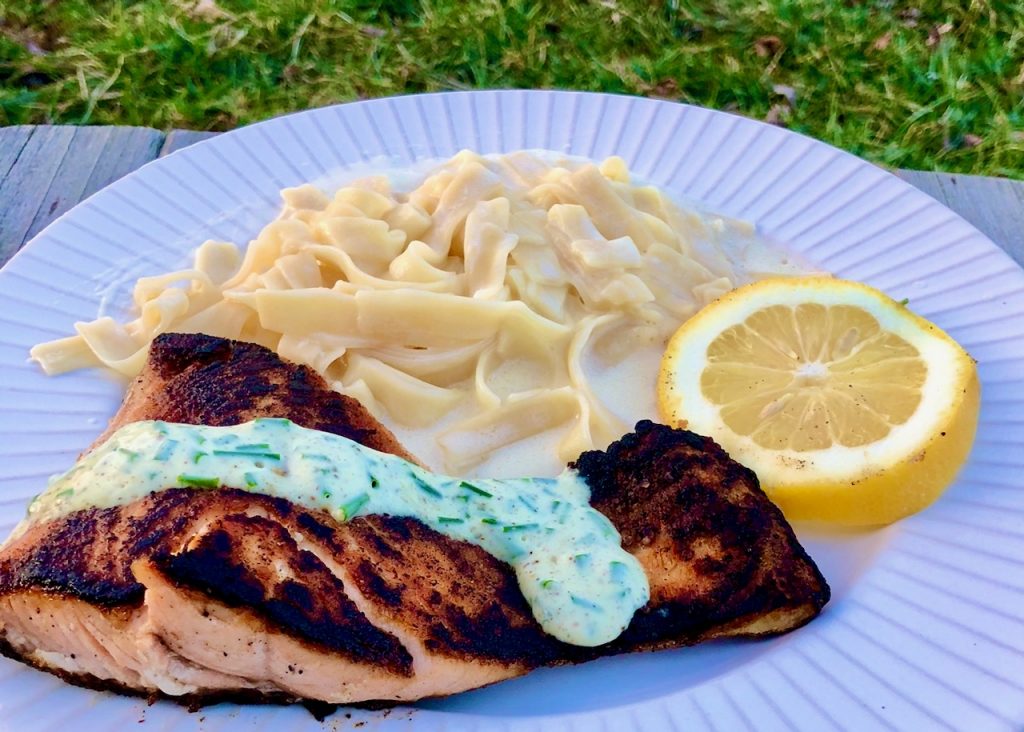 Bottom line: this salmon recipe yields maximum flavor with minimal effort! Pairing options are endless!
Ingredients:
2 fresh salmon fillets
Olive oil
Salt & pepper to taste
2 tbsp butter
Sauce:
½ cup Plain greek yogurt
3 tbsp fresh chives
Lemon juice from half a lemon
1 tbsp Spicy brown mustard
½ tbsp honey
Directions:
Coat salmon fillets lightly with olive oil
Season generously with salt & pepper
Place castiron skillet over the fire and allow to heat up for 5-8 minutes
Melt 2 tbsp butter in the skillet
Add salmon fillets to the hot skillet, cook for 3 minutes on each side or until blackened
Remove from heat
For sauce:
Squeeze juice from half a lemon and mix well with ½ cup plain greek yogurt
Add 1tbsp spicy brown mustard & ½ tbsp honey, mix well
Add fresh chopped chives and salt and pepper to taste
Serve over salmon immediately