S'mores and campfires go together like peanut butter and jelly. Except let's be real: s'mores are way more fun to make. You can certainly make these fancier by cooking them in bulk in a cast iron skillet over your campfire, but that's more trouble (and more pan washing) than it's worth in our opinion. Truly all you need is a few ingredients, a pile of hot embers (great to do after the campfire has died down a bit) and a sharp stick. Makes 4 campfire s'mores.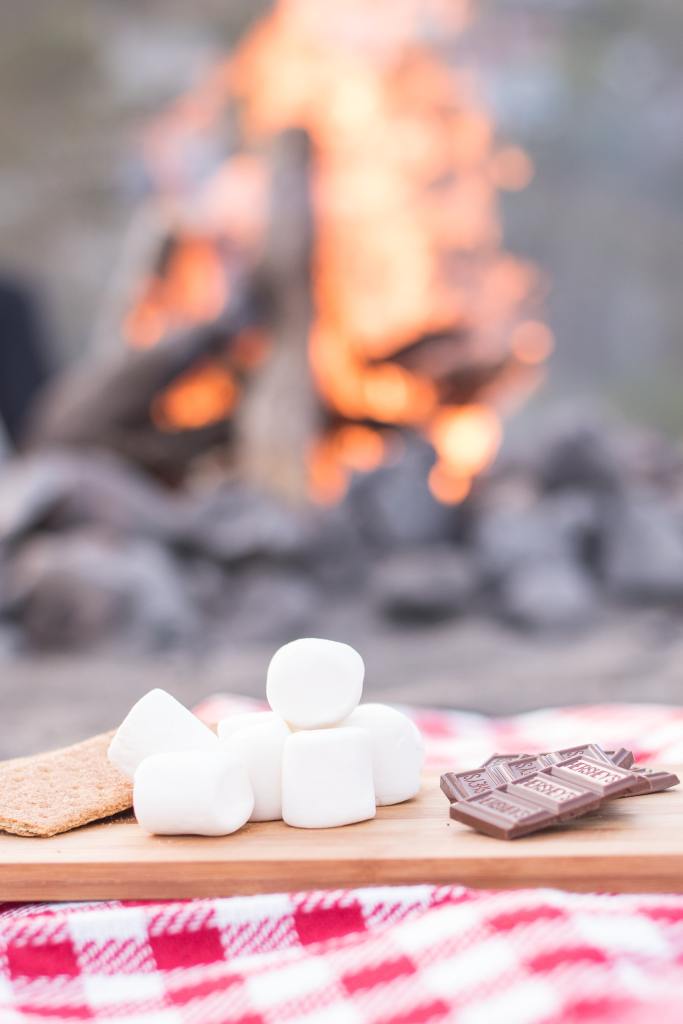 Ingredients:
8 graham cracker squares (4 full sheets of graham crackers, cut in half)
1 milk chocolate bar
4 marshmallows
Variations:
Here's where it gets really fun. You can swap out any of the ingredients above with gourmet versions, especially the chocolate. Some variations we love:
Swap the milk chocolate bar with: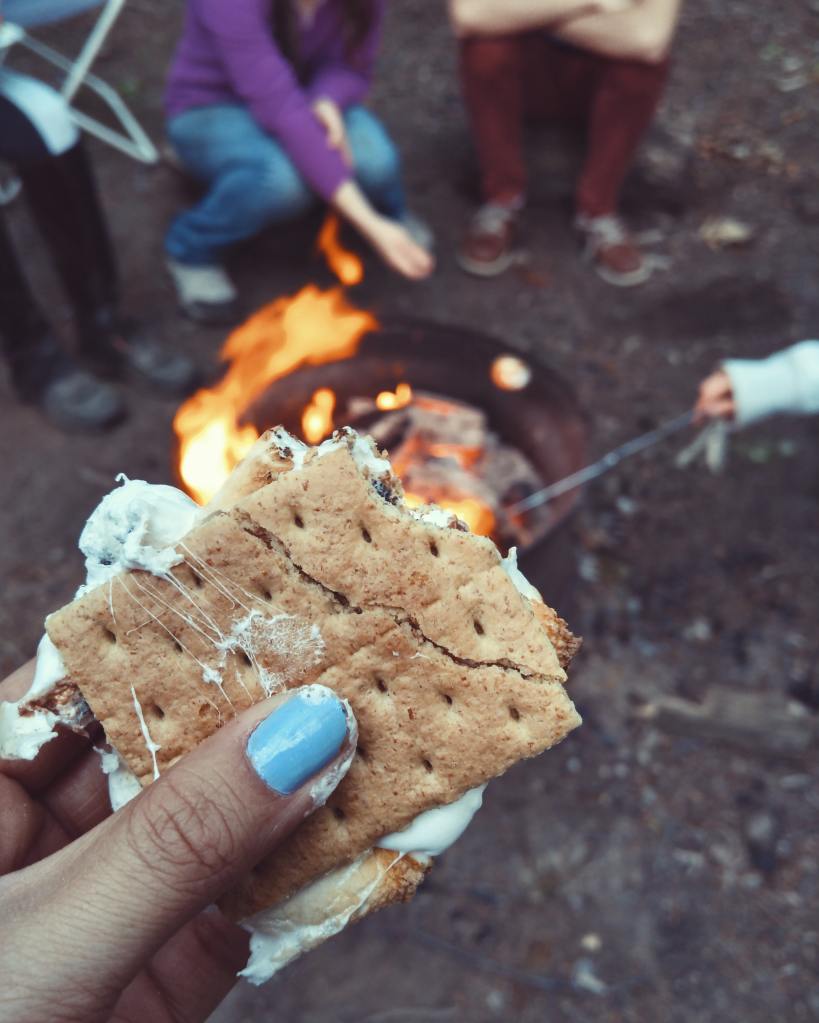 Steps:
Prep your campfire: Your fire should not be a roaring blaze when you make your s'mores. Allow the flames to die down a bit so that you're left with mostly hot coals, perfect for getting toasty brown marshmallows.
Prep your stick: Find a perfect smores stick – it should be sturdy enough to support your marshmallow as it cooks, long enough so you can hold it over the embers without getting burned – and here's the most important part – it should be alive so that it doesn't burn up in the fire. Find a live stick by cutting it off of a nearby tree or bush — making sure that the inside is still green.
Pop a marshmallow on the end of your s'mores stick and hold it a few inches over the glowing embers. Keep checking it to make sure it's not getting burned. The goal is a toasty, light-brown exterior.
While your marshmallow cooks, prep the other ingredients. Snap a full sheet of graham cracker equally in half so you have 2 squares. Break off a few squares of the chocolate bar, making sure that they fit neatly on your graham cracker.
When the marshmallow is ready, scrape it against one of the two pieces of graham crackers, it should come off the stick and adhere to the cracker. Quickly add your chocolate bar pieces, then the second half of your graham cracker. Give it a little squeeze so the chocolate gets soft quickly. Enjoy and repeat to make the others!
Photos by Jessica Ruscello, Leon Contreras and Autumn Mott Rodeheaver on Unsplash