At 50 Campfires, we're committed to getting more people outdoors more often. For awhile now, we have been thinking about commissioning a cold weather carry "kit" for winter outdoor adventurers, a combination of everyday carry items needed by people heading into the cold. We started thinking about what a kit like that might entail, and quickly realized we'd need more people to make something truly special and unique.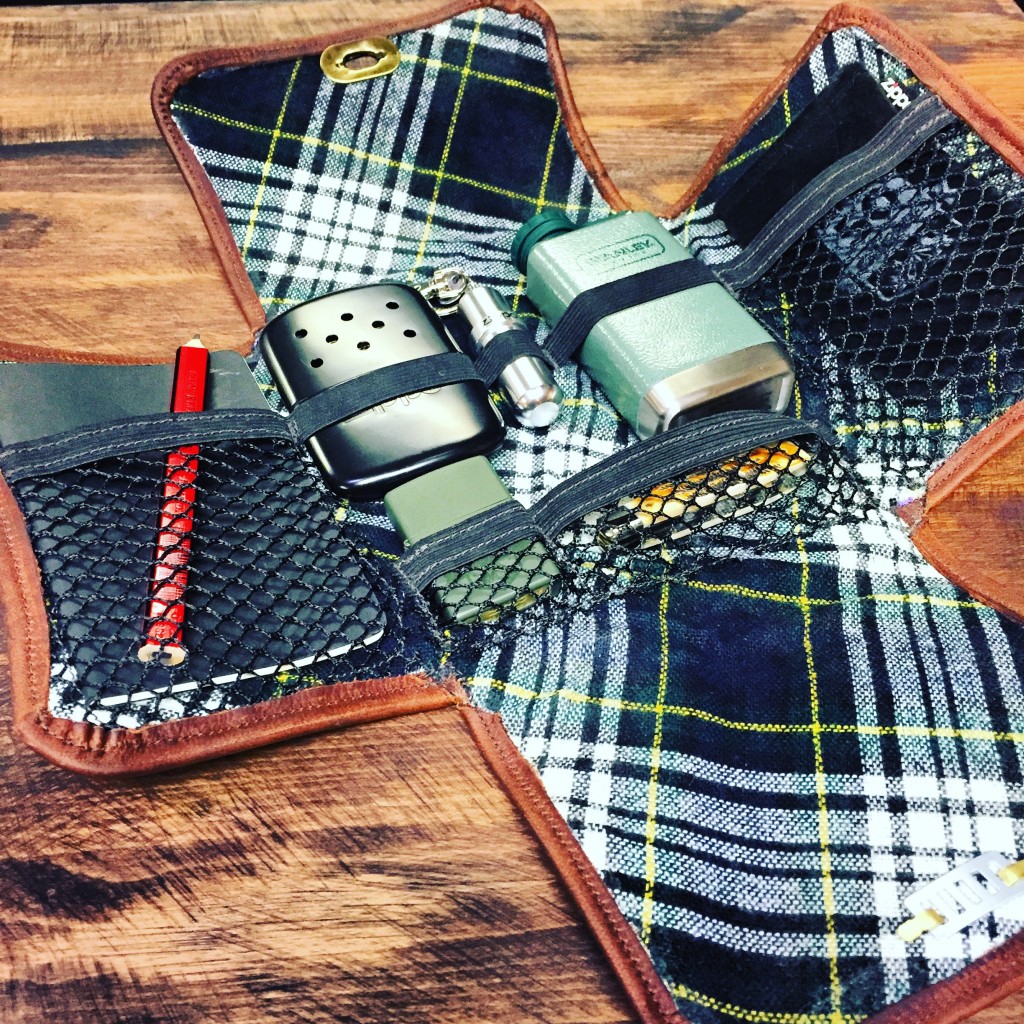 To create the 50 Campfires Cold Weather Carry, we began with the vision of an attractive, sturdy handmade piece that would house essential items you'd need on a cold weather excursion. We worked hand in hand with professional product designer Mike Shine to create plans for our concept, and partnered with Candace LaCosse of Hemlocks Leatherworks in Duluth, MN, who crafted a leather kit from kodiak oil-tanned cowhide.  As rugged as its name implies, the pronounced grain of the leather we used in these kits ensured that these kits would be built to stand the test of time. What started as a crazy idea in our office quickly became a rugged, beautiful kit that you could pass on to your grandson.
We think you'll have everything you need in the Cold Weather Carry Kit for a winter adventure in the great outdoors. Inside, you'll find a Stanley Adventure Stainless Steel 5 ounce flask in the classic Hammertone finish. Next is a Zippo 12 hour hand warmer and fuel canister, which contains exactly the amount needed to keep the hand warmer hot all day long. Tucked below the flask is a gorgeous Burnt Bone Stag Mini Trapper pocket knife from Case Knives, with a clip blade and a Wharncliffe blade. A Zippo windproof lighter is included so that you can get the hand warmer up and running or start a campfire, and last but not least, our Cold Weather Carry Kit includes a Moleskine journal and a pencil so you can keep track of your adventures and plan future trips on the fly.