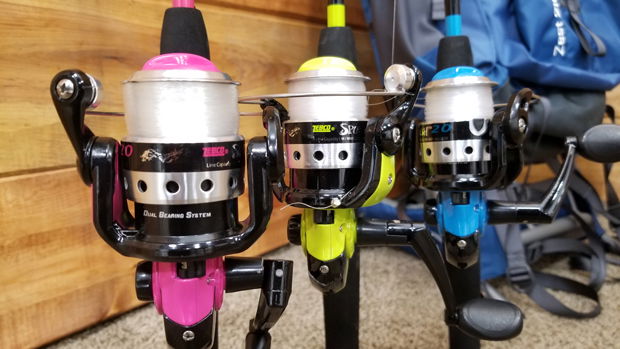 The Zebco Splash Spinning Reel Combo: Review
There's a good chance that when you started fishing you had a Zebco 33 in your hand. In fact, it might still be your rod of choice. However, if you're starting to prefer casting with spinner baits it's probably time to move up to a spinning reel, and you won't find a better-looking or more affordable option than the Zebco Splash Spinning Reel Combo.
The Zebco Splash comes in four snazzy colors and has a gear ratio of 5.3:1, so you can cover more water in an afternoon and hopefully toss a few more in the live well. The combo comes with a six-foot medium-weight rod, so you'll get good action on just about anything you're fishing for. It also has a two-bearing drive and front adjustable drag, as well as changeable right or left retrieve and QuickSet Anti-Reverse. I spent an entire day with this reel and found it to be a smooth caster that performed flawlessly over the course of an afternoon. And it's a two-piece rod, so it's easy to break down and toss in the trunk. If you're looking to move up from a spin cast reel, or if you just want to add another solid spinning reel to your arsenal for a reasonable price, look no further than the Zebco Splash Spinning Combo.