Sure, there's tons of tent stakes out there for you to use at your campsite, but why use those when you can have unique tent stakes that feature built-in LED lights? The UCO Stakelight is a great product to dimly light up your campsite and it provides more benefits for campers than you might think.
Appearance: The 2-pack of the UCO Stakelight RGB features LED lights that will truly light up your next camping adventure. With red, green, or blue LED lights you will see your campsite in a whole new brighter and more colorful light. This slender and durable UCO Stakelight will create a perimeter of colorful light around your tent.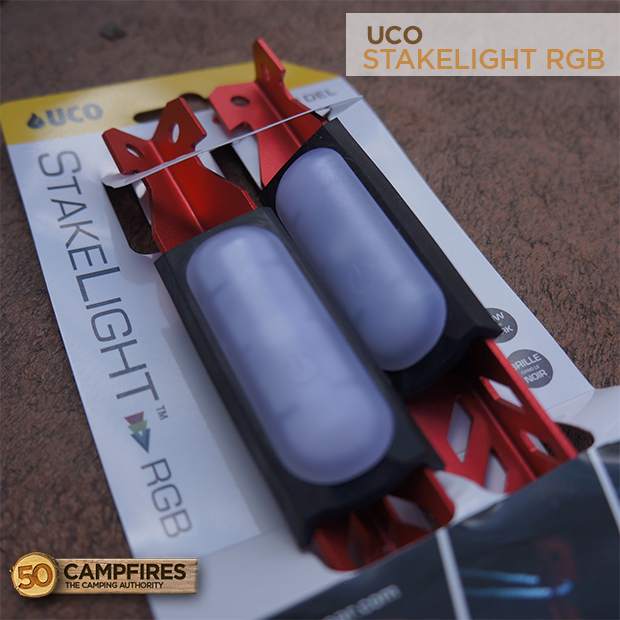 Functionality: You're probably asking what could be so special about tent stakes. Yes, it is a tent stake, but the UCO Stakelight is a large step up from your average tent stake because it features LED lights. Why do your tent stakes need an LED lighting element you ask? Well, if you've ever stubbed your toe on a tent stake or almost tripped and broken your neck over a guy line, you'll understand. Let's not forget that the bright LED lights make it easier to find or set up your tent in the dark .The UCO Stakelight provides you with a bright and colorful way of making sure you can navigate through camp safely.
Durability: The UCO Stakelight is a strong and dependable tent stake that can outlast wear and tear. It is constructed from very durable and lightweight 6000 series aluminum. The LED lights are in highly water-resistant TPE housing (IPX 6) to provide even more durability.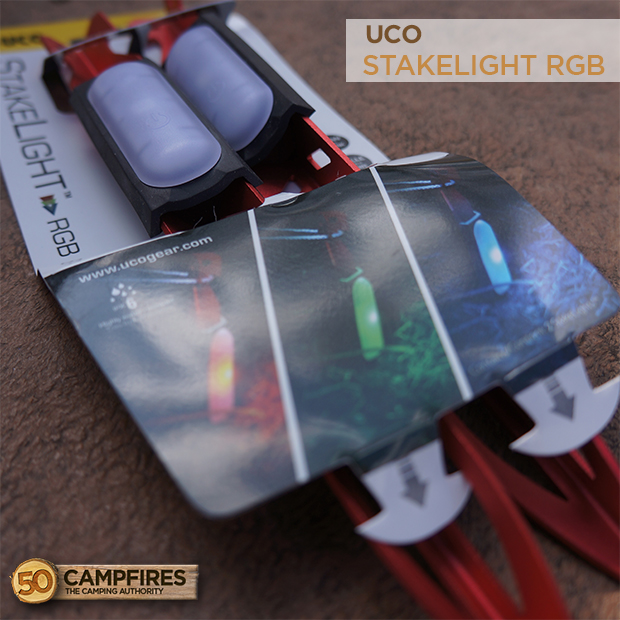 Value: For the low price of $14.99 on ucogear.com, you can get a 2-pack of the UCO Stakelight RGB. Activated by a switch and powered by one AAA battery, the LED light will stay lit for an impressive 12 hours and is great for using at large campsites, gatherings, or even festivals. The UCO Stakelight RGB can be a great addition to your campsite.