If anyone truly knows anything about a great hot dog, it's probably going to be a butcher. So we found one of the best and picked his mind about what makes a good hot dog and how a camper should prepare that hot dog to have the best turnout possible.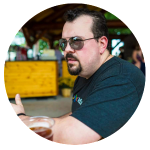 50 CAMPFIRES: Do butchers eat hot dogs? If so, what kind of hot dogs do butchers eat?
NILS HOYUM: Although frequently summarized as merely the sum of its parts, hot dogs are much more than just lips, snouts, and… well, you know…
What were once respected members of a noble family of sausages, hot dogs have been relegated to the lowest caste of food. They get a load of irreverence and disdain from those woefully ignorant folk "too good" for miscellaneous meat. But hot dogs also have a place in the hearts of those who have come to appreciate the glory of this tube shaped vessel of bliss.
50 CAMPFIRES: What makes a great hotdog?
NILS HOYUM: Hot dogs are made from just about any kind of meat, but the best, in my opinion, are the all beef variety.
Hot dogs are one of those types of food that breed brand loyalty. When you find a dog you like, you're unlikely to stray from it.
Why is that? They are just tubes of beef and/or pork with, mustard, garlic, onion, and salt. It seems a simple enough combination, but it's all in how you put it together.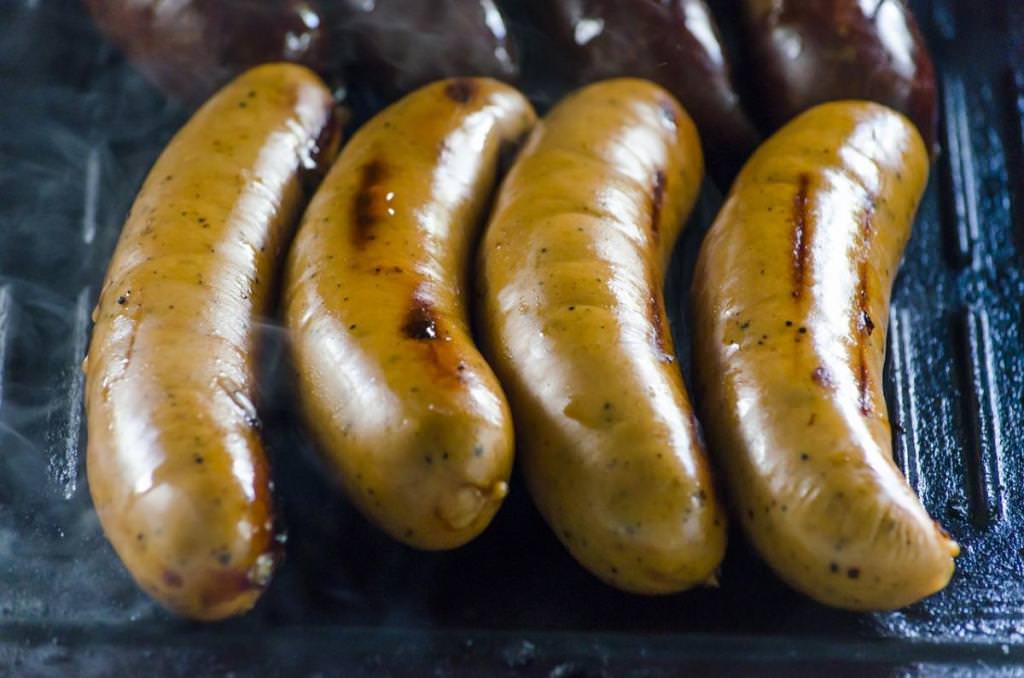 50 CAMPFIRES: So what do YOU look for in a great hotdog?
NILS HOYUM: And for me it's also about what kind of meat goes into it. Not necessarily from where on the animal, but from what kind of animal. I want my animals to be treated well when they're alive, and I want them to be healthy when they are slaughtered. So I look for some sort of humane rating or the words, "pasture raised," "no added hormones," and "meat used not treated with antibiotics." But in the end you gotta go with your gut; even a bad dog has its day.
50 CAMPFIRES: How do you like to prepare a hotdog? What goes on top?
NILS HOYUM: The best way to prepare hot dogs is to grill them over medium heat until just brown around the outside and then put them on a soft warm bun. My favorite hot dog bun right now is a brioche bun toasted with a bit of butter. Then I put on a good and strong yellow mustard with some minced white onions. You just can't beat it.
BIO: Nils Hoyum grew up on a small semi-self-sustaining hobby farm in Northern Minnesota. Here he learned an appreciation for where food comes from and how to prepare it well. He worked his way up the ladder in the kitchen world where he got his chops from some of the finest cooks in the world. In his free time he built a website devoted to teaching others how to cook meat and it was in doing this that he realized he wanted to know everything there was to know about meat. Nils eventually took a job in a butcher shop as a weekend demo guy and began climbing the ladder once again. First becoming an apprentice, then a specialist meat cutter, then meat buyer, and now assistant manager of the department. He still works on his website, and he still loves meat.