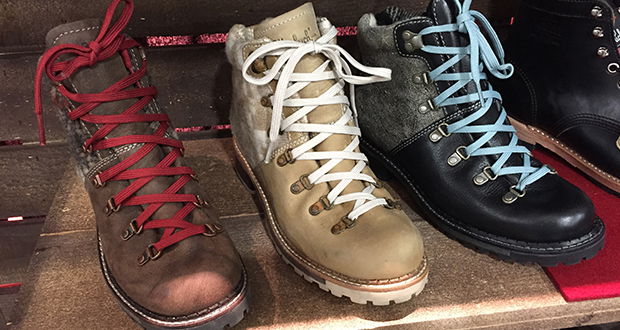 Woolrich Footwear Rockies Hiking Boot Overview
Overview: This lace-up Woolrich Footwear Rockies Hiking Boot is the perfect boot to take on your weekend camp, or to just look like you've gone camping for the weekend. It's featuring full-grain leather on the upper, really great Woolrich wool. Something that's really interesting about this shoe, and Wollrich's entire line for next Fall, is they went back to the Woolrich Mill in Pennsylvania, deep into the archives, and uncovered some wool patterns that haven't been seen for literally a hundred years. Woolrich is really excited about that.
Of course wool is just a great property to use in footwear, it's thermo-regulated, it wicks moisture and sweat away from the foot, and it's naturally anti-microbial. Check out their website to find a great selection of shoes and boots and make sure to be on the lookout for the Rockies Hiking Boot for the fall of 2015.