When you're camping or hiking in the rain, you want a good rain jacket. No body likes to spend hours walking around in soggy clothes. But what elements make up a good rain jacket? It depends what season you are out in. If it is the dead of summer you will want something a little different then a late fall rain jacket when it isn't nearly as hot.
Here's our thoughts on the perfect summer rain jacket:
Adjustable Hood with drawstrings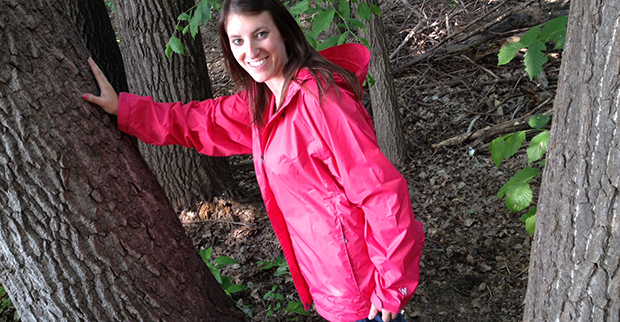 The Jacket
The White Sierra Trabagon Rain Jacket that we have been using for a while now has all of those elements that we desire in a compact summer rain jacket. The jacket is made out of some of the best waterproof and lightweight material on the market. That material allows the rain jacket to keep you protected yet stay breathable. If you've ever been in a rain jacket in 75 degree weather you know what we're talking about. Breathability and venting is key. We love that that the rain jacket has plenty of vents and a really nice mesh vent on the back to really get the air flowing.
The Hood
The one thing that has always frustrated us about different rain jackets we have owned is the hood. It's one of the most important elements of the rain jacket and not many companies get it right. We feel like White Sierra nailed it. The hood has draw cords on each side so you can tighten to what fits your head. It also has a velcro strap on the back that allows you to adjust the actual size of the hood. This is perfect, no one has the same size head, we need customization!
Storage
One thing we haven't seen very often is a rain jacket that can completely fold in to its own pocket for easy storage or packing. But this rain jacket has accomplished that feat. If you are hauling it around in a backpack as a "just in case" it rains precaution or want to pack it in your luggage, having it folded compactly in to itself is really handy.
Final Thoughts
If you are looking for a colder weather or more of an all purpose rain jacket this one may not be for you. But if you're on the hunt for a summer rain jacket we would recommend the White Sierra Trabagon Rain Jacket.