Is there anything better than a piping hot cup of cocoa after hours of braving the cold? What about adding an extra punch to said cup with your favorite booze? Now we're talkin'… Winter cocktails are always a good idea when the temps are below freezing and you're cooped up indoors for hours at a time. Heck, even if your version of winter doesn't involve freezing temps like the 50 Campfires team, these hot chocolate recipes will cure any blues you may have.

If you're like us and you're tired of binge-watching TV shows, fear not. Beat the winter blues and hunker down with your closest friends and family to try out these heavenly hot chocolate recipes – we guarantee you'll be feelin' better in no time.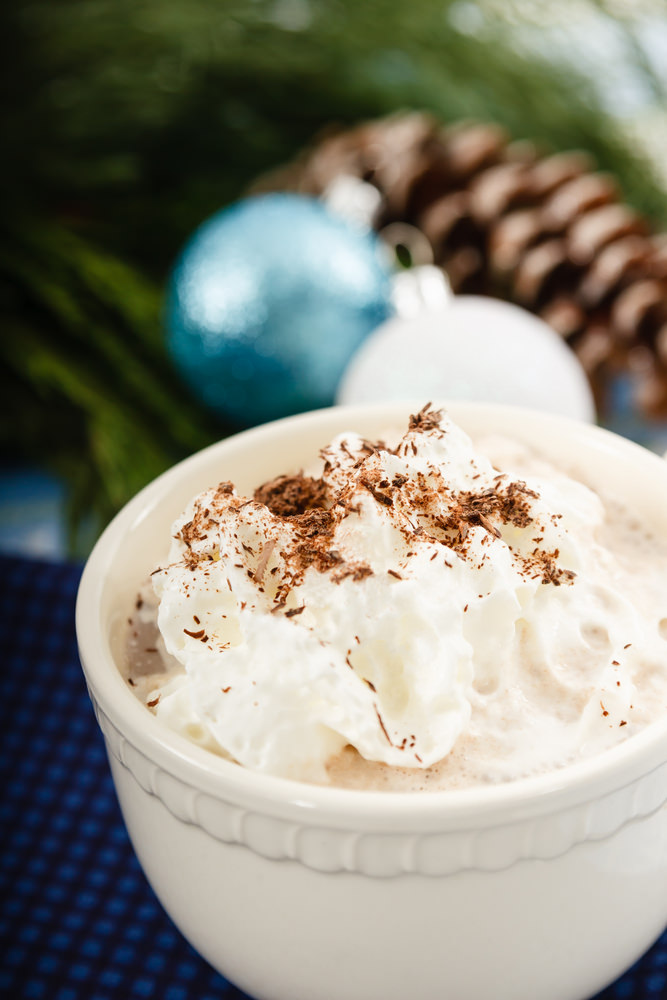 Chocolate Mint Hot Toddy
This decadent spin on a classic is perfect for the holidays. Creamy, minted and absolutely fabulous – slap on your party pants when you get back from the trails and serve this tasty drink ASAP! That's an order!
Ingredients
1 oz. coffee flavored liqueur (we used Kahlua)
1 oz. peppermint schnapps
6 oz. boiling water (or milk depending on cocoa)
1 oz. hot chocolate mix
FOR GARNISH:
Whipped cream (or marshmallows)
Chocolate shavings
Instructions
In a large mug, mix the coffee flavored liqueur and peppermint schnapps.
Slowly pour and stir in the boiling water.
Stir in the hot chocolate mix until blended well.
Top with whipped cream, chocolate shavings, or marshmallows.
Enjoy!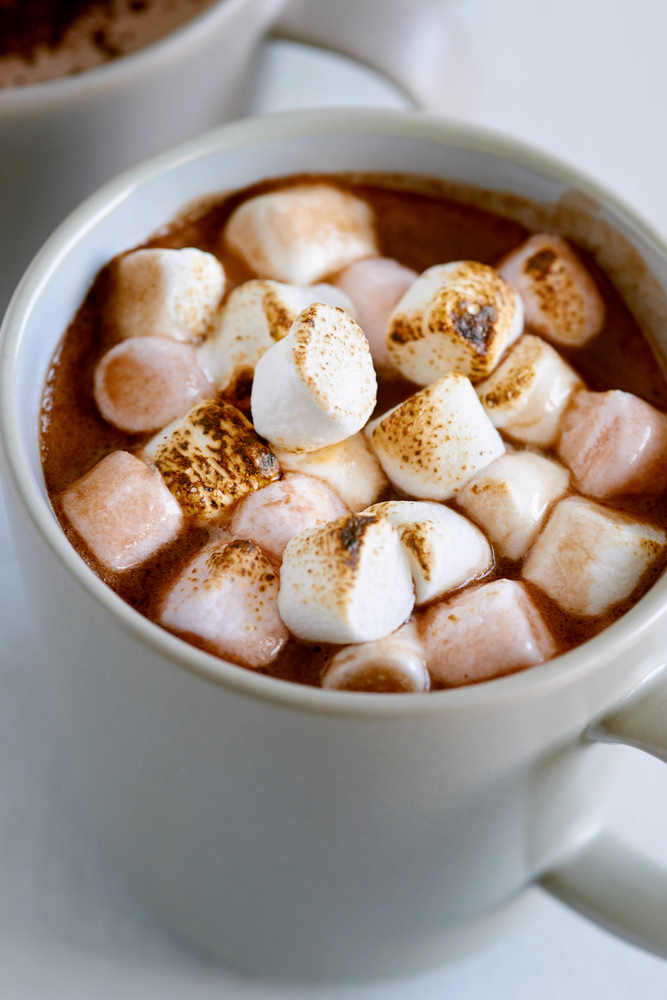 Spiked Hot Cocoa
This yummy recipe is all about the bourbon – and don't forget the toasted marshmallows! Although this winter cocktail requires a couple of extra steps, we promise it is well worth the wait.
Ingredients
3 cups milk (we used whole)
1 cinnamon stick
6 oz. semisweet chocolate, chopped
3 TBSP. granulated sugar
Pinch of kosher salt
2 oz. bourbon
Toasted marshmallows (or whipped cream)
Instructions
Pour milk in a medium saucepan, drop cinnamon stick in, and bring to a simmer over medium-low heat, whisking occasionally and preventing milk from boiling until cinnamon is fragrant (roughly 10 minutes).
Whisk in chocolate, sugar, and salt. Whisk frequently until mixture is smooth and creamy and chocolate melts completely (roughly 5 minutes).
Remove cinnamon stick.
Next add bourbon to the hot chocolate mixture and stir until combined.
Pour into mugs, top with toasted marshmallows and enjoy!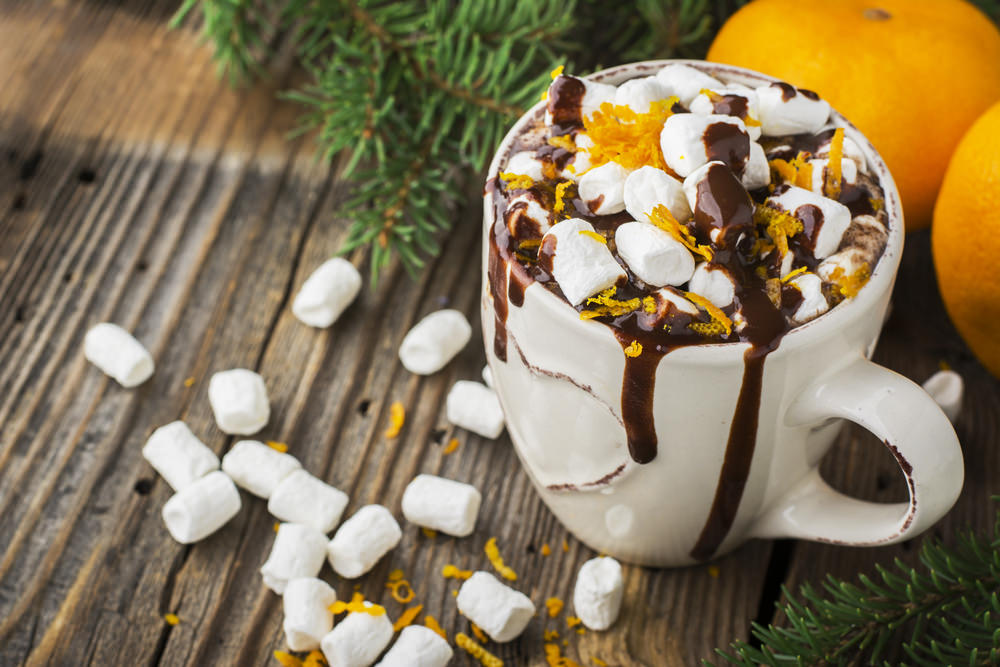 Orange Zest Hot Chocolate
This delightful combination of chocolate, orange liqueur, and whipped cream will satisfy your sweet tooth and then some. A fruity take on your traditional hot chocolate – we believe we hit the jackpot on this one.
Ingredients
¼ cup cocoa powder
1 TBSP. granulated sugar
Pinch of kosher salt
3 cups milk (we used whole)
5 oz. milk chocolate chips
3 oz. Grand Marnier
4 oz. Captain Morgan Spiced Rum
2-3 strips of orange peel (try to get as little of the white part of the orange as possible)
FOR THE TOPPINGS:
Use whipped cream, shaved chocolate, orange zest, and chocolate syrup if desired.
Instructions
In a medium saucepan, stir in cocoa with sugar and salt.
Stir in milk and milk chocolate.
Heat over medium heat, stirring constantly until chocolate is fully melted and mixture is hot.
Gently whisk until mixture is completely homogenized.
Add Grand Marnier and rum.
Divide into four cups.
Top with whipped cream, shaved chocolate, orange zest, and chocolate syrup.