Food can change our mood. It can make us smile, liven up a room or spark a memory. Sunshine can do the same thing, so this month we have melded our love of food and the sun with dishes that remind us of the sweetness of sunrise, the spiciness of a hot summer day and the vivid red-skied sunsets. From breakfast to dinner these easy camping meals are inspired by the colors of the sun.
Lemon and Basil Bruschetta Pasta with Chicken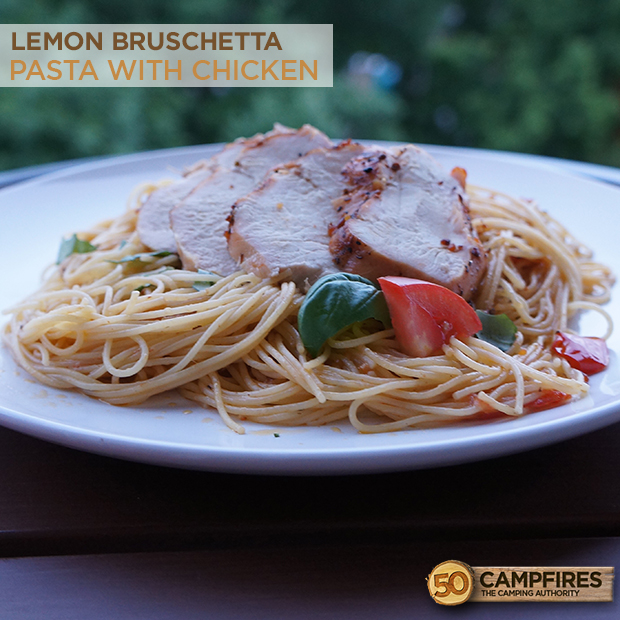 A vivid red sunset is something to remember, and so is this lemon and basil bruschetta pasta with chicken. The red of the tomatoes shines through this dish meshing perfectly with the basil and lemon. It pairs perfectly with foil packet parmesan tomatoes. It's a perfect way to end the day and a quick dish to pull together at the campsite.
Foil Packet Parmesan Tomatoes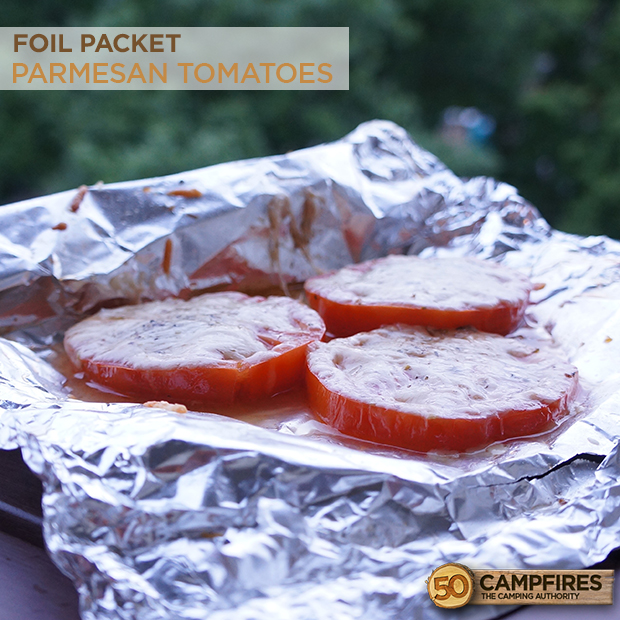 A perfect side dish for the campsite, this foil packet parmesan tomatoes reminds us of the glowing red of a sunset. With little ingredients it is easy to throw together at the site and throw it on the grate of the fire. The tomatoes and parmesan pair perfectly to give you rich flavor after a day full of outdoor activities.
Caramelized Tomato with Egg and Toast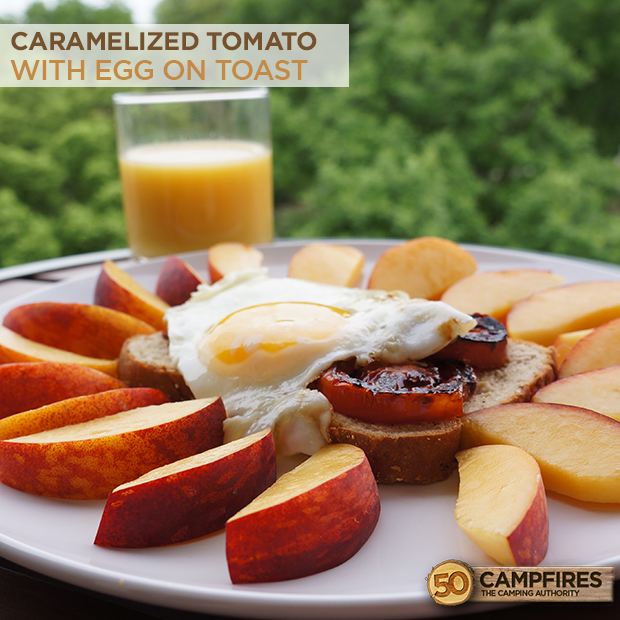 You can almost taste the sweetness of a beautiful sunrise in this dish. Caramelized tomatoes are blended with an over easy egg and toast for a hearty breakfast that is surrounded by the rays of sweet peaches. This will get you kick started for a day outdoors.
Grilled Roasted Red Pepper Pesto Shrimp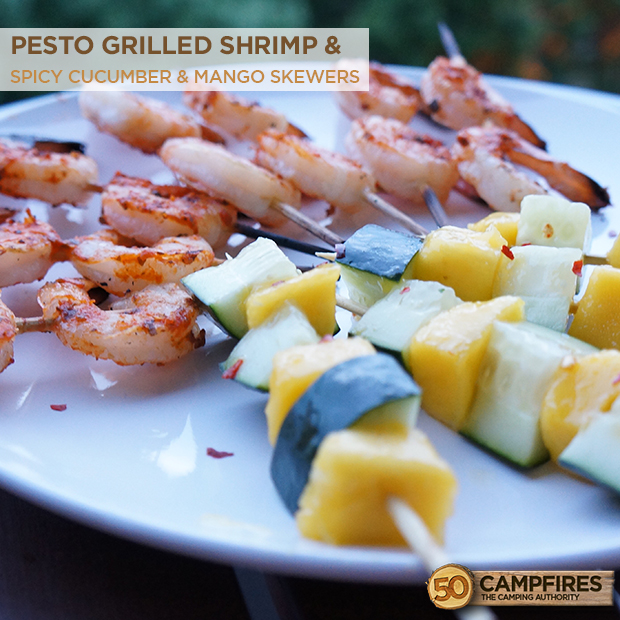 The sun is at its highest, burning down to Earth reminds of spicy food, grilled to perfection. It's meant to be eaten with a napkin to wipe the sweat from your brow. This roasted red pepper pesto shrimp is well-rounded heat that grills quickly and pairs well with these spicy mango and cucumber salad skewers.
Spicy Cucumber and Mango Salad Skewers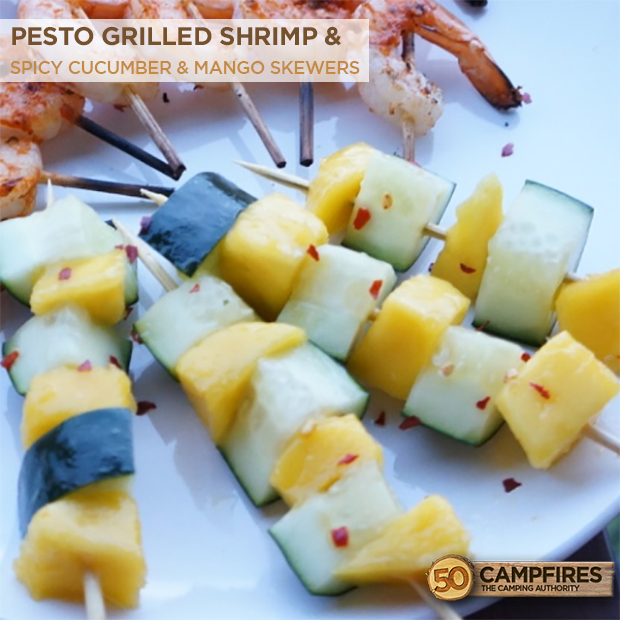 The cool vegetables have just the right spice that hits you gently and is the perfect pairing for the roasted red pepper pesto shrimp. The cucumber and mango salad skewers are refreshing and easy to prepare at the campsite.