Bear Grylls became the youngest-ever Chief Scout when he was first appointed to the position at age 34. The adventurer, survivalist, and global ambassador has continued in the role since 2009 and has successfully expanded the reach of the program.
Grylls has also been able to infuse some of his personal brand of beliefs into the organization. One such addition is the recently announced 'Never Give Up!' cloth badge, pin badge and neckerchief. Released this fall, the mantra appears handwritten by Grylls and in a distinct purple and orange combination joining the Scout seal. Grylls expressed his excitement for the package when it was announced.
"I'm super proud to be launching our Never Give Up badge," he said. "This stands for resilience, keeping going, determination, grit. Never give up!"
Grylls added that the collection is to be given at a special moment, such as the conclusion of the Scout term, the last night of a camp experience, or when a specific challenge has been completed.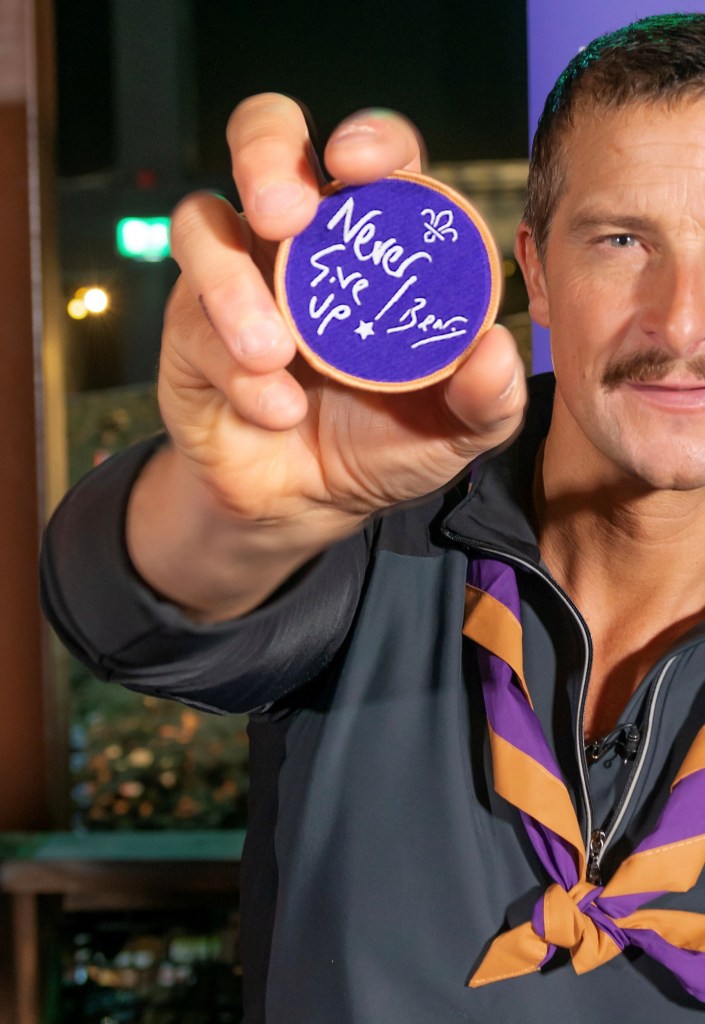 According to the Scout page it spells out more detail:
"The Never Give Up cloth badge, pin and neckerchief can be awarded at the discretion of a local volunteer as an encouragement or 'well done' to any Scout or volunteer locally who's struggling with something, persevering, or making a particularly strong effort," its website read.
Never Give Up!
Grylls has long said that mental toughness is one of the most important aspects of survival. The 'Never Give Up' manta is also the title of his autobiography.
There is a specific reason for that, too.
"If you only have to have one thing, this would be the one – NGU, never give up," Grylls told NPR. "You know, it's not skills, not knowledge, not talent, not, you know, any of that stuff. It's all about never give up."
Along with being the Chief Scout, Grylls remains one of the youngest climbers to summit Mount Everest. He is an EMMY winning host and authored several books on various topics.
Grylls' latest book, Mind Fuel: Simple Ways to Build Mental Resilience Each Day  and it is available now. You can order it at this link.