This cheesy dish is perfect for campfire cookers and cast-iron skillets, as the noodles will pick up a nice smoky flavor from the fire and crispy edges from the pan. Experiment with different cheeses in this recipe, just think about flavors that play nicely together, such as Gruyère, Monterey Jack, and American.
Serves 6 as a side.
Ingredients:
1 ½ cups dry elbow macaroni
2 cups whole or 2% milk
3 Tbsps. unsalted butter
8 ounces cream cheese
1/2 tsp. salt
1/2 tsp. pepper
1 tsp. dry mustard powder
12-16 ounces shredded sharp cheddar cheese, plus extra for garnish
1/8-1/4 cup toasted breadcrumbs, for garnish
Steps:
Boil noodles. Drain and set aside.
Place cast iron skillet over fire and combine milk, butter, cream cheese, salt, pepper and mustard in the pan. Stir until smooth.
Add shredded cheese and stir until melted and incorporated.
Add noodles and stir until combined. Cook until noodles are desired consistency.
Serve with additional cheese and breadcrumbs on top if desired.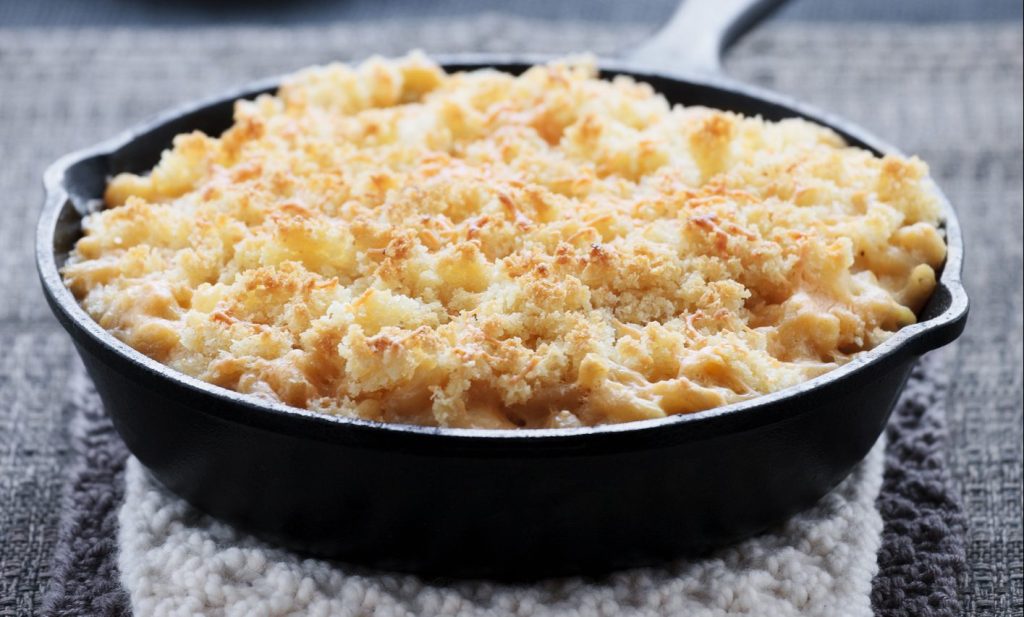 Variation:
Get creative with this side dish and turn it into the main event by adding cooked ground beef, chicken, or turkey after noodles and cheese are combined. Cook for 1-2 minutes until all ingredients are warmed through.