Outdoor Research went to Kickstarter with The Big Turtle Shell speaker and asked for $40,000 and was funded for $315,222. They are a true Kickstarter success story, and here's why: they took a current technology and gave it more of the things that people are looking for. It's that simple. Let's dig into the features of the Big Turtle Shell below.
Appearance – We love the look of the Big Turtle Shell. It's black and has a spiny back like a snapping turtle. It also has a matte finish that makes it easy to hold onto if it's wet.
Functionality – The increased functionality of the Big Turtle Shell is what garnered over 300K on Kickstarter. For starters, it has a larger battery than any water-resistant Bluetooth speaker in its class – 7800 mAh. It provides 16 hours of playback, 325 hours of standby, and has a USB port to charge devices. You can charge an iPhone four times and a GoPro six times. It also has a microphone that allows you to answer calls. We've been leaving it paired when we take FaceTime calls and it works great.
Ease of Use – We haven't had any problems with pairing or using any of the other functions on the Big Turtle Shell. If you hold the volume down for a second it also skips the track. Kind of handy if your phone isn't with you.
Durability – Rock solid construction. It's drop tested and has two large, grippy handles. We love the handles. It allows you to tote it around with ease.
Value – At $230, the Big Turtle Shell is priced on the higher end in comparison to other speakers in its class, but it is a true outdoor speaker. It will kick all weekend in the rain while strapped to your bike or a kayak. If you're looking for a rugged outdoor speaker that you won't have to worry about, the Big Turtle Shell is worth a serious look.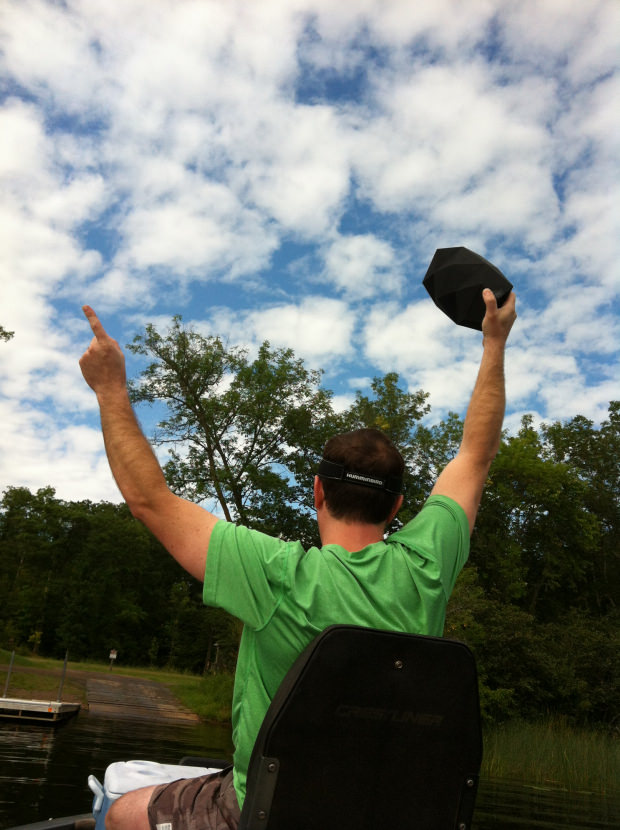 Jamming with the Big Turtle Shell at an all-day fishing contest