Camping Lake James State Park North Carolina
Camp North Carolina had the pleasure of speaking with a Park Ranger of Lake James Park. He shared with us the parks history, natural beauty, and what you should do when you visit the area. Listen to our full interview here:
Camp North Carolina: I'm talking with Jamie today. He's the Park Ranger for Lake James State Park in North Carolina. Jamie, why don't you get us started by telling us roughly how long Lake James State Park has been there and how it got its start?
Jamie: Sure. Lake James State Park was established in 1987, when the North Carolina General Assembly purchased 565 acres on the shores of Lake James here, in McDowell County. We've recently added nearly 3,000 acres, bringing out total acreage to just over 3500 acres.
CNC: Okay. And what types of camping do you offer there?
Jamie: We offer 20 walk-in campsites, and I guess you could call it backpack camping, although the furthest site from our parking area is only 300 yards. So, you can't drive right up to the campsite, but you don't have all that far to go.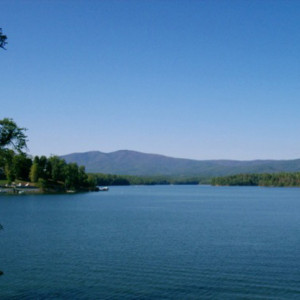 CNC: Yeah, and I really like sites like that. One of my favorite campgrounds in my area – it's only a quarter-mile of a hike in, which isn't much, but it still is enough to feel really secluded and give you that kind of sense of isolation. It makes it much easier to relax.
Jamie: Exactly, and I think that families really appreciate the fact that they can achieve that sort of solitude experience with their families. They tend to have to bring a little bit more stuff than maybe you and I would if we're solo camping, and they can put it in a wagon and wheel it on out there and it's not too much of a burden to get there.
CNC: Cool, and do you guys provide wagons for haul in?
Jamie: We don't, but a lot of our regulars bring their own. You see all manner of transportation vehicles to get their stuff down there.
CNC: Sure. Now, what are the most popular activities at the Park for guests?
Jamie: Certainly fishing within the lake and the surrounding area. Rivers is very popular. Lake James is manmade lake. It was built to generate power along the Catawba River. It is a deep-water lake and holds a variety of cold-water fishes that are very popular with anglers, including walleye, smallmouth bass, and (Unclear 2:20.6), which is kind of unusual for North Carolina in the South. In terms of other river and stream fishes, we are in Western North Carolina with some altitudes, some elevation, so we do have a very strong trout fishing tradition here in our area. Other things that people like to do is certainly they like to hike. We have more than 11 miles of hiking trails within the Park and access to many, many more hiking areas within a short drive from the Park.
CNC: Okay. So, a pretty wide variety of fish there for anglers. I love that. I think I can see how that's a pretty strong draw for an angler.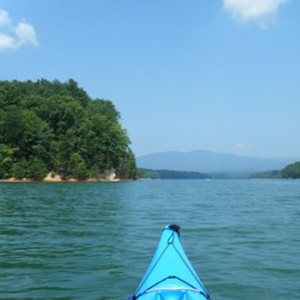 Jamie: Yes, I think that with all the species that become active – with that many species, you kind of have good fishing throughout the year, depending on what you're targeting.
CNC: Sure. What are some of your favorite attractions around that area?
Jamie: My favorite attractions around the area would have to include the Linville Gorge. And that is a geographic feature from which the Linville River travels from its headwaters up near Boon, North Carolina, all the way down to where it empties into the lake. And the best way I can describe what it looks like – and it's visible from our campground and from many areas throughout the Park – is something out of Switzerland. It's a really dramatic and beautiful, scenic feature within our landscape.
CNC: Interesting.
Jamie: Another one that actually has to do with the other river that empties into Lake James is the Catawba River Falls area. And that's a short drive to our west and it's located within National Forest lands, where you can hike two miles to the headwaters of the Catawba River and it's actually a very dramatic, beautiful waterfall that comes off the top of Old Fort Mountain.
CNC: Okay. Two more questions for you, Jamie.
Jamie: Sure.
CNC: If you could spend just one hour at Lake James State Park, what would you do with your time there?
Jamie: I think that I would spend it at the Holly Discovery Trail, which is a three-quarter of a mile loop trail, which we have repurposed to be a self-guided nature interpretive experience. And it also has a spur trail that comes off of the Holly Discovery Trail that goes down to Patty's Creek, which I think is one of the most beautiful spots within the Park.
CNC: Awesome. And if you could spend just one night at Lake James State Park, which specific campsite would you stay at and why?
Jamie: No question, Site 4 is my favorite campsite. It feels the most remote even though, like I said, it's only 300 yards from the parking area. And it offers just stunning view of the Linville Gorge.
CNC: Perfect. Well, thank you for those tips and thanks you for talking to us today about Lake James State Park in North Carolina.
Jamie: It's been my pleasure, Clint.