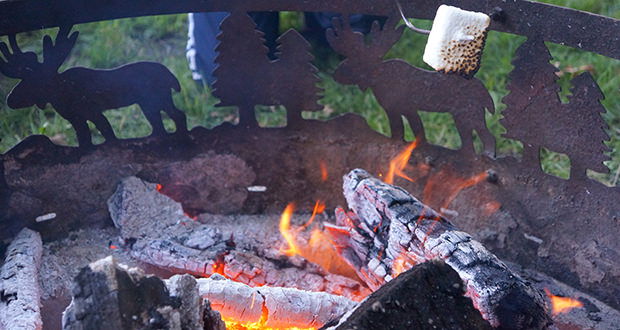 Fudge Cookie S'mores
It's weird posting this recipe with only two ingredients, but it is too awesome to not write about. When I make s'mores, the only way I can eat them is if the chocolate is melted too. That is very hard to do when you are out in the Great Outdoors roasting mallows. The chocolate is always hard.
One of our readers, Elizabeth, camp up with this awesome idea: Fudge Cookie S'mores. It was one of the best ideas we've heard in a while, now we can barely eat a traditional s'more anymore (sadly). All you need to do is replace the graham cracker and chocolate with two Fudge Striped Cookies and you have melted chocolatey fudge cookie smore's!
Don't be afraid to get creative with your s'mores, make sure to submit your favorite ones to us!
Fudge Cookie S'mores
Ingredients
1 bag marshmallows
1 package of Fudge Striped Cookies
Instructions
Roast you mallow to perfection
Put the mallow between two fudge striped cookies
Than FEAST