Gear of the Year Awards 2015: Gregory Stout 45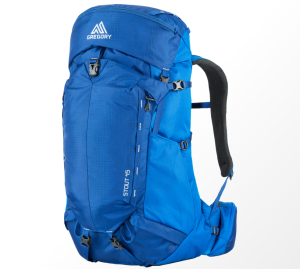 With nearly 40 years of outdoor gear expertise, Gregory has daypack design down to a science. Or is more of an art? Either way, the Stout 45 combines the perfect storage options with exceptional comfort for all day hikes or as an everyday carry.
The Stout 45 is a perfect one-pack quiver for weekend camping, long loop hikes with optional overnights, and quick trips from home to a hostel or hotel in a coastal town. TrailFlex suspension maintains a balanced feel for comfort on long trail days by transferring the load to your lumbar and over the hip belt, and an alternate access zipper at the bottom makes it easy to pack and unpack a sleeping bag, meaning the Stout 45 stays as organized as a full-size pack when you're on the move.
All that storage is managed by truly function pocket and strap design placing essential pockets and gear at arm's reach without the need to remove the entire pack. The quick pull compression straps are perfectly located to secure and stabilize the pack. A great feature is the removable rain cover, which stows easily in its own designated pocket; a great feature for when you get caught in a heavy downpour.
Price: $169.99