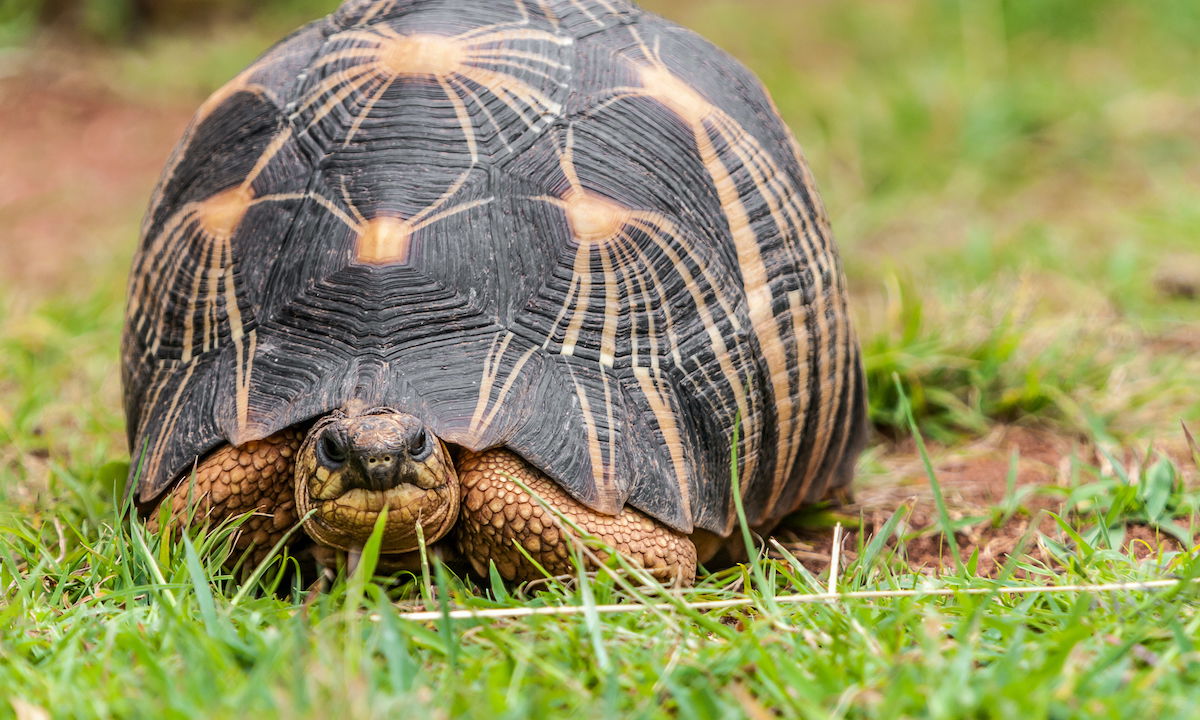 Video: Mr. Pickles, a 90-Year-Old Tortoise, Just Hatched Three Tiny Babies
Those close to Mr. Pickles always thought he'd make a great father. Now, after nearly a century of trying, the 90-year-old tortoise will finally get the chance to find out.  
Earlier this week, the Houston Zoo announced that Mr. Pickles and Mrs. Pickles—both endangered radiated tortoises native to Madagascar—welcomed three new babies into the world. The little ones each fit in the palm of a hand. They have been christened Dill, Gherkin, and Jalapeño.
The recent hatch is big news for the Houston Zoo. Radiated tortoises rarely reproduce in captivity even though the survival of their species depends on it. Due to the illegal pet trade, deforestation, and other types of habitat loss, radiated tortoises are critically endangered. Some experts estimate that radiated tortoises may go extinct within the next 20 to 40 years.
Mr. Pickles and Mrs. Pickles first met when she arrived at the zoo in the mid-90s. They've been inseparable ever since. However, this was their first clutch of eggs together.
Mrs. Pickles is 53 years old. This may seem scandalously younger than Mr. Pickles until you consider how old a radiated tortoise actually lives. While they only live to about 40 to 50 in the wild, captive radiated tortoises have been known to live as long as 188 years. That's good news for conservationists, who eventually hope to use the tortoise breeding program for rewilding efforts in Madagascar. Scientists elsewhere are conducting similar rewilding programs with all kinds of animals, from North Atlantic lobsters to Indonesian zebra sharks, in efforts to bolster biodiversity in critical ecosystems.
With any luck, the Pickles family will be around for another century—and lay many more eggs in the years to come.