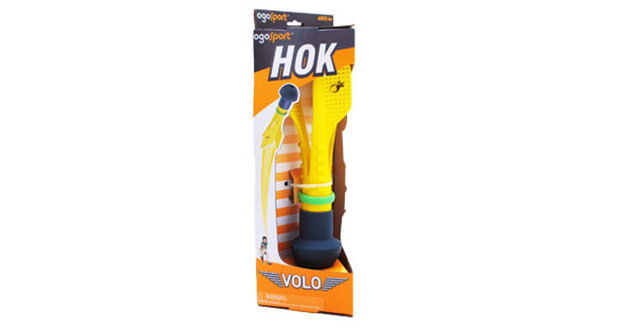 Ogo Sports VOLO Darts Overview
Overview
Ogo Sports pushes to design more than just toys and sporting good. Ogo Sports designs active play games for all ages. All of the products they sell are designed with safety, quality and integrity in consideration. Encouraging active play and exercise, they make their products fun for young children to grandparents. The Ogo Sports VOLO Darts put a little bit of a twist on the traditional game of catch.
What Makes It Unique
Adjustable wing system give players control of the speed and reach of each VOLO. Control the "coptering" effect by shifting the power ring along the wing-shaft. VOLO comes in three different models, each having a unique design and purpose. Made from lightweight and durable foam, Volo parts are interchangeable with all VOLO products.

Manufacturer: Ogo Sports
Product Name: VOLO Darts
MSRP: $17.00