My four-year old granddaughter Emme and I were sitting in my Santa Fe near the Timbuktu Marina launch on Lake Vermilion in northern Minnesota. We were awaiting my son, her Daddy, to return with his boat to take us out to the island where we would be camping for the next week. Adam was hauling other relatives, gear and provisions before a rain storm broke the early afternoon calm. Apparently, I had not received the memo on the amount of gear allowed each individual but that is a tale for another telling.
An elderly gentleman, I would be generous in guessing in his late eighties, came out of marina general store and office. He had the look of one that has lived long and hard and hunched over as he gingerly stepped carefully with the help of a sturdy cane.
Emme shouts, "Oh look Grandma, another old person!"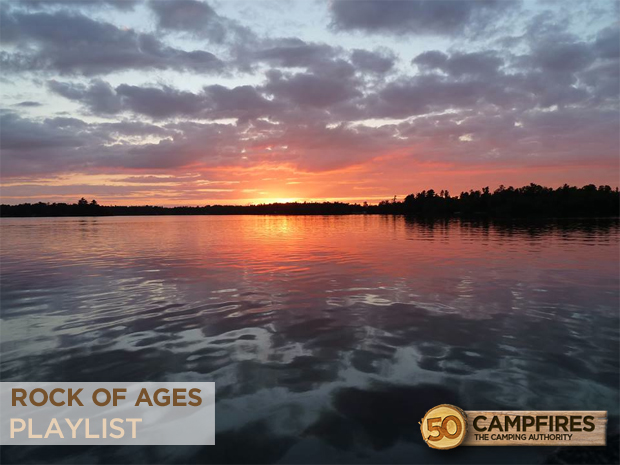 I graduated from high school in 1975. There, it's out! You do the math. On the same trip, Cole, a teenager and my oldest grandson, asked whose iPod was rocking the airwaves while the clan was enjoying a sunset cruise on a rented pontoon. Several of us were loudly singing Deep Purple's "Smoke on the Water" from the Machine Head album. The Lake Vermilion sunset ablaze in apricot and orange was truly as the lyrics proclaim Smoke on the water/Fire in the sky. When Cole learned it was my playlist he said . . . "Geez, I'm pretty sure my other Grandma isn't a huge fan of Led Zepplin or the Rolling Stones!" I'm pretty sure he was right! I'm also pretty sure that playlist raised my "coolness" level in Cole's eyes up a deserving notch or two.
All I can say is "Rock and Roll!" Oh, and no matter the age keep it young around the campfire!