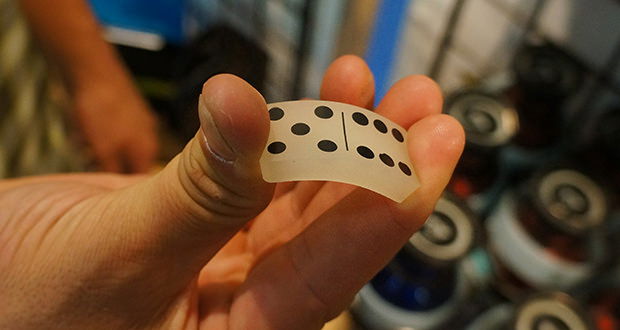 Seattle Sports Terraglo Dominoes Overview
Overview: Outdoors is everywhere and is integrated into the everyday lives of people, effectively blurring the boundary of outdoor adventure and everyday life. Seattle Sports strives to honor this relationship through the continued creation of superior outdoor gear; gear that speaks to a world where outdoors and everyday are synonymous. The Seattle Sports Terraglo Dominoes are a fun addition to the campsite, these glow in the dark dominoes make for a great game around the picnic table – day or night!
What Makes It Unique: The Seattle Sports Terraglo Dominoes are an easy travel game as the dominoes are molded in flexible, lightweight glow-in-the-dark silicone that makes it easy to play outdoors. So you don't have dominoes everywhere the terraglo dominoes fit securely in a zippered nylon storage pouch. The pouch features a mesh front panel, which allows the domino tiles to recharge their glow while inside the bag. This 28 piece set is sure to provide great memories at the campsite.
Manufacturer:
Seattle Sports
Product Name:
Terraglo Dominoes
MSRP:
$19.95