Let's check out weird roadside attractions in New Jersey!
One of our favorite things to do on road trips is to open up the Roadside America app and see what oddities we can find on the way. On this trip, we were rolling through New Jersey, and for some reason, there was an abundance of fairy tale themed roadside attractions. We picked three of them on our route and set off for a day of strange sightseeing.
The other thing we like to do is try foods that we've never seen before. What's the deal with road trips? For some reason, we feel like we get a free pass to eat whatever we want, right? Maybe our self-control is worn down from long hours on the road, or perhaps it's just a vacation mentality where we feel entitled to splurge. Whatever it is, if we haven't seen it before, we usually buy it and eat it. Hold onto your hats, because we're off to the first stop!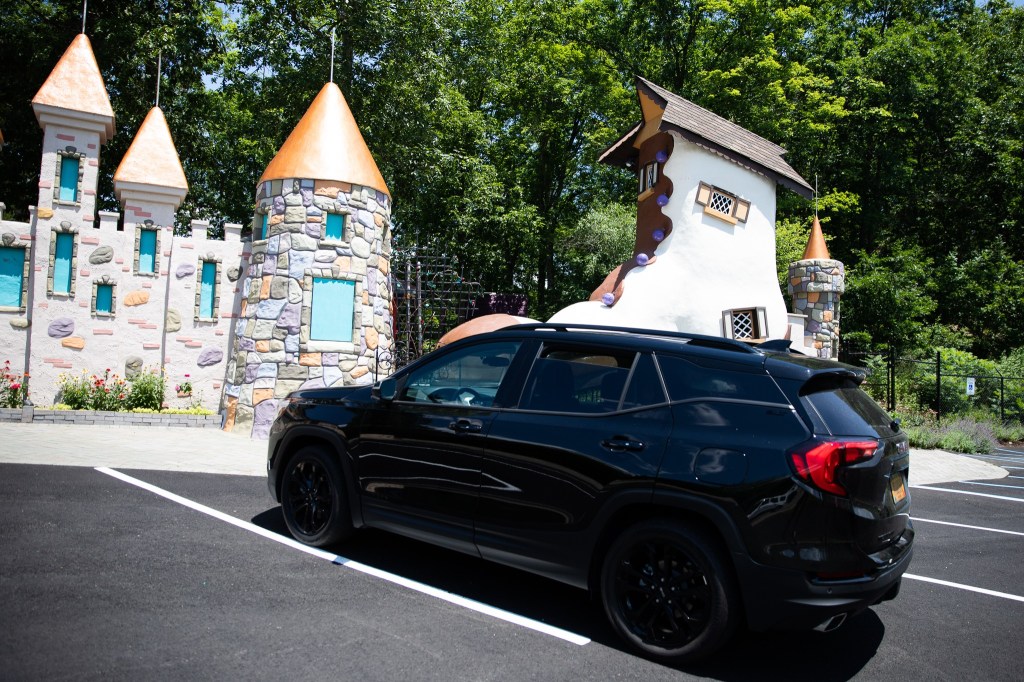 Fairy Tale Forest
In 1957 a German immigrant named Paul Woehle hand-built a theme park called Fairy Tale Forest. This one was worth a stop, primarily because the current owners did such a beautiful job restoring the original structure from the outside. It ran as a theme park for over 50 years, and just reopened as a restaurant called Fables. What else would you call a restaurant that has a 20 foot Old Woman And The Shoe structure?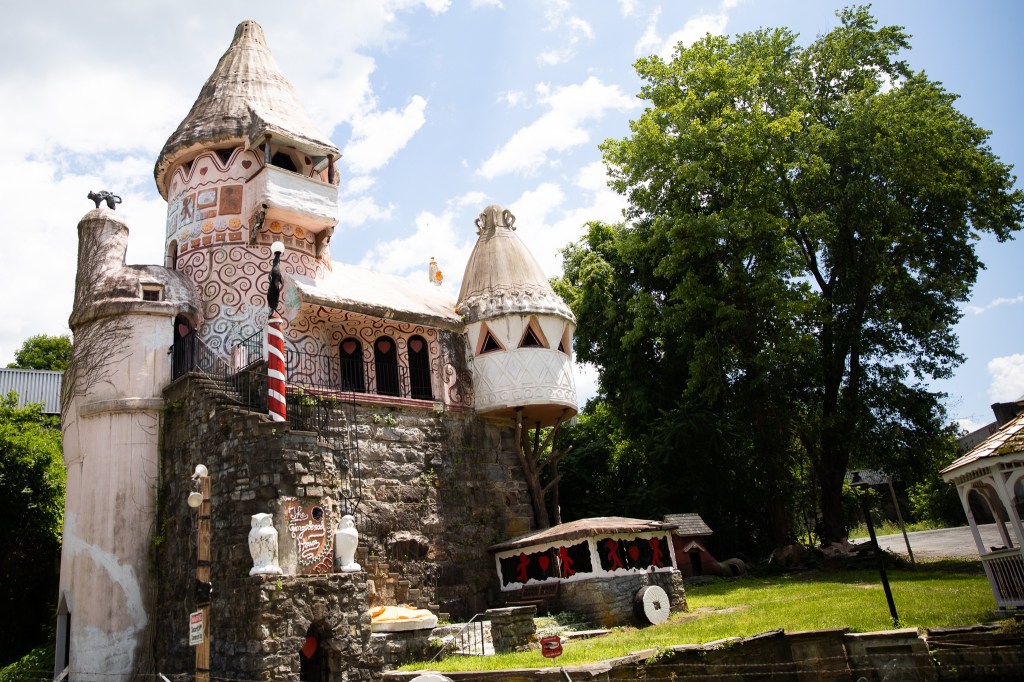 The Gingerbread Castle
This was one of the best roadside attractions in New Jersey that we found. Back in the day, a man named J.H. Bennet had a biscuit company that he admired daily. So much so – that he started to think that it could be a tourist attraction all on its own. He was wrong. Then, after seeing a production of Hansel and Gretel, he became enthralled with gingerbread houses and spent over $700K to build one of his own. The Gingerbread Castle opened in 1930 and functioned as a theme park for over 50 years. It is now vacant and sadly crumbling, but still hauntingly beautiful. It's worth a stop.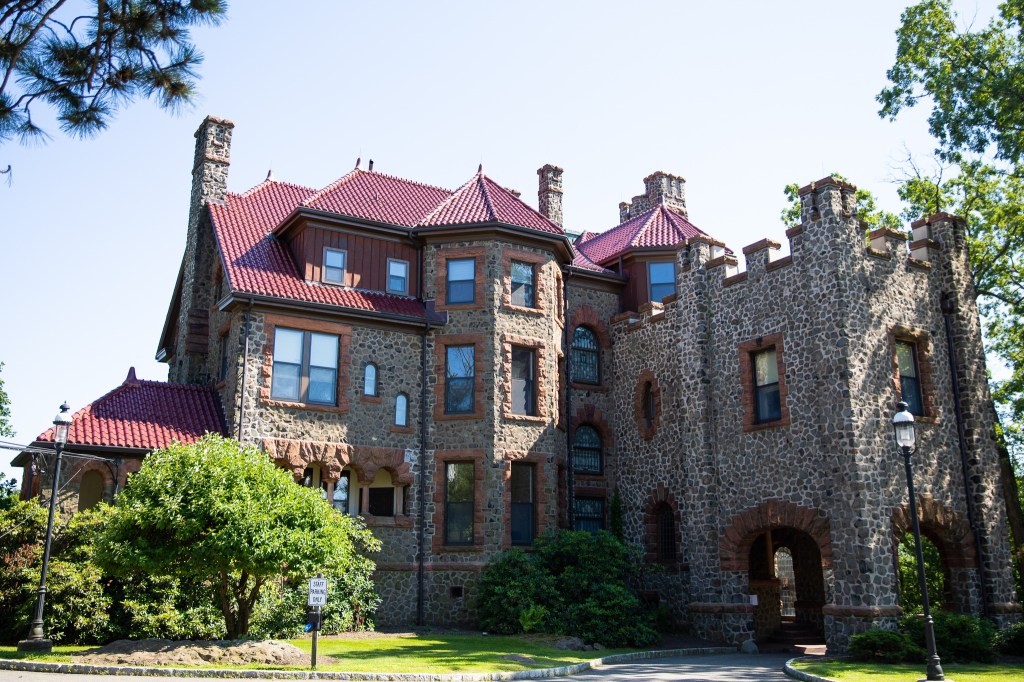 Kip's Castle
Kip's Castle is a 9,000 square foot structure that replicates a medieval Norman castle. The castle was constructed in 1902, and it is magnificent. It sits on 11 acres of land that is open to the public. It was purchased in 1985 by a law firm and functions as an event space. The grounds are open from dawn till dusk daily, and self-guided tours of the first floor are from 12-3pm Tuesday – Friday.